Backstory:
Well after a few wars using my stock vulcan, I decided it was time for a mod. Since looking at pictures of the vulcan internals scared me, I decided to mod the chain. After removing the pegs of my 5 chains, I still wasn't satisfied. During nerf wars I would have 25 darts loaded, but it would all go so fast, I knew how to connect the chains, but it wouldn't work unless you have a box to put them in, so here it is: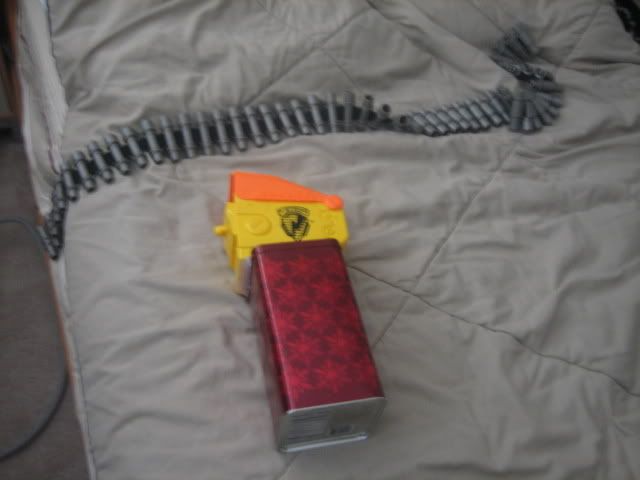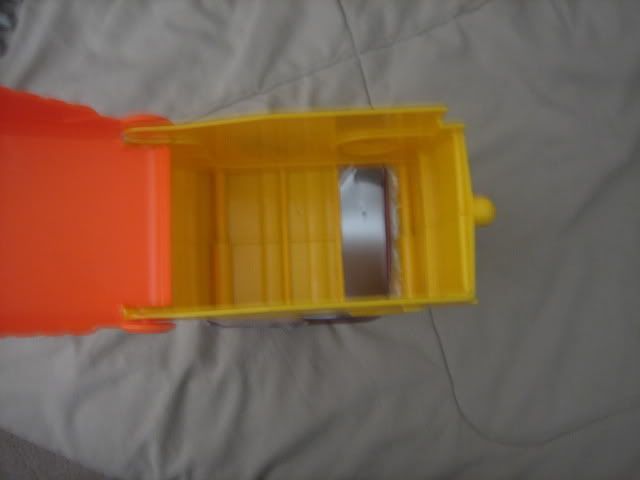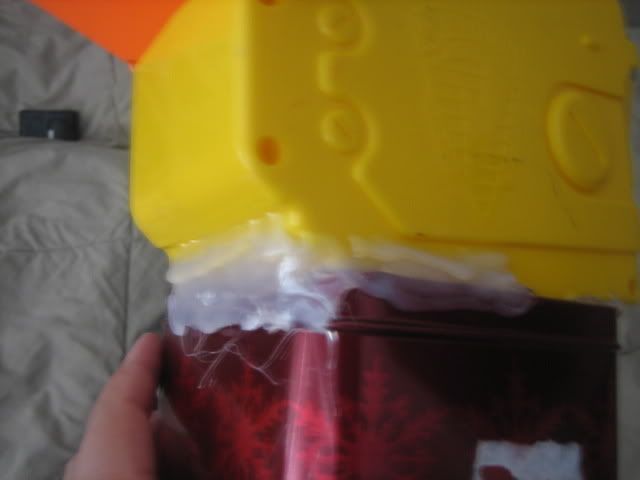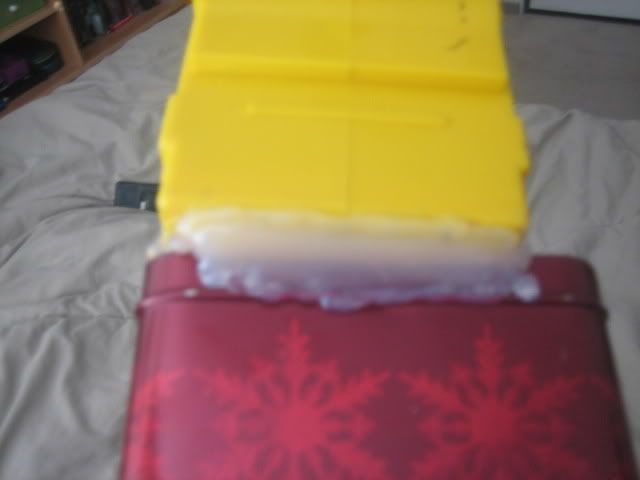 Pretty self-explanitory, the box is hot glued to an old cookie thing, a hole is cut out in the bottom of the Vulcan box, and it works!
The reason why I didn't cut the whole bottom part of the box is because if I wanted to use a 25 dart chain, I could use that instead of a 50 dart chain. The only FLAW is that it would sometimes jam but the jam would clear after a few shots, I think this is because although there is a box, it still can't handle pulling the chains vertically. A possible solution to this "flaw" is to connect the box horizontally, but that would require velcro or something because that little nub isn't strong enough to hold the box and vulcan together if you were to connect the cookie thing horizontally.
Hope that made sense...