Well, I wanted a home-made, after seeing many new write-ups about "SNAPS" and such...I decided that a home-made that uses a plunger mechanism would be too complicated for me. I remembered
linish22's "stefanzooka"
and decided to make it...
It got less than 40' and blew up 3 times, I PM'd linish and he/she suggested to make the entire gun a home made, so this is what I came up with: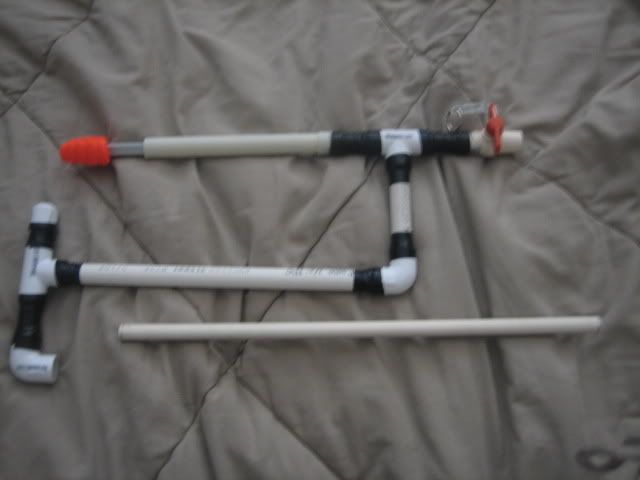 Close up of "trigger mech"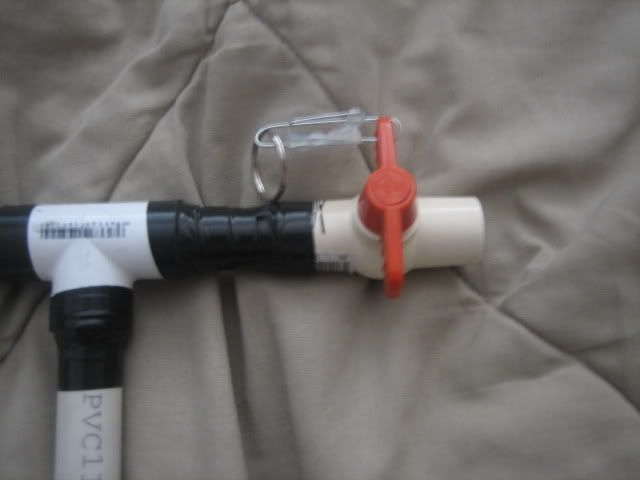 Size comparison to Vulcan: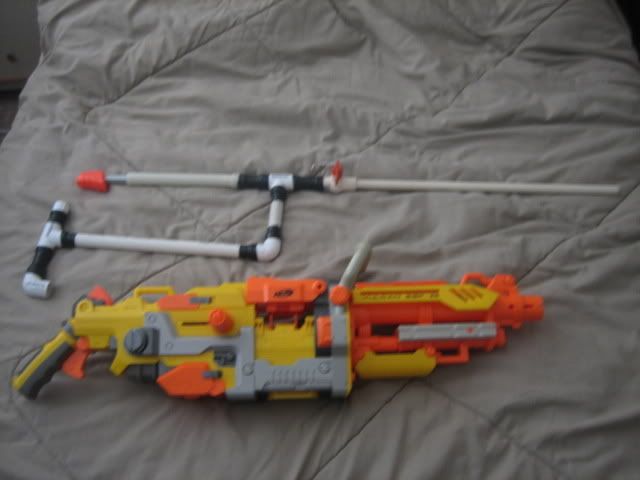 As you can see, the bottom of the stock is an "elbow" I didn't have any more endcaps so I just filled it with Hotglue and it holds air. It uses a plugged Magstrike pump and I have to pump it about 20 times until it gets hard to pump. After my first range test today it got an average of 70-80', any shorter a barrel and it got 30-50'...which isn't good...
EDIT:
Well...I did hot glue the internal parts before putting them inside the coupler and hot glued the parts externally too, which I then covered in e-tape.
I'm guessing you're talking about that "PVC cement" stuff, well I didn't use normal SCH40, I used some "IPS" pipe (accidentally bought in thinking that it was PVC) the stuff says "350PSI @ 73 degrees F" but it also does say PVC on there...
You can buy PVC adhesive at Lowe's or something right?
Edited by Watari, 09 January 2009 - 11:28 PM.