Two of my friends stumbled upon a KB Toys that was closing down. Each of my friends got 5 Mega Missiles, and one was nice enough to give me one. Right away I new this thing had potential, especially after seeing previous mods done by other members.
Supplies Needed:
-Hot Glue/Hot Glue Gun
-Mega Missile
-PETG (6 Inches)
-PVC (2-1/2 Inches)
-Airtech 2000 Turret
-E-Tape (Optional)
-A dremel, knife, razor, or mini-saw
Okay so here's a picture of it in the box.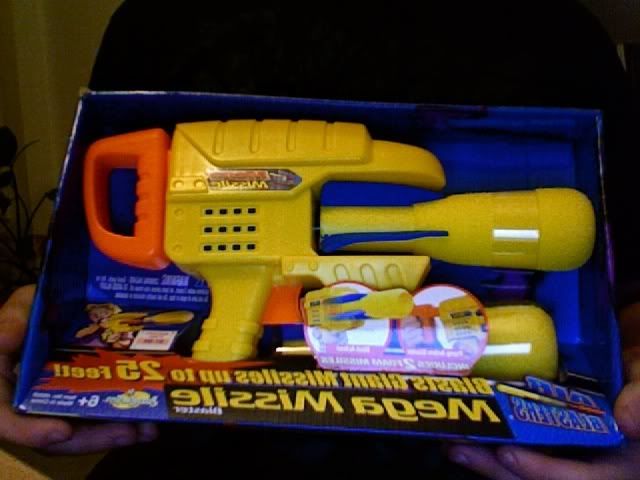 Take your sharp object of choice and cut off the stock barrel.
Wrap your PETG up in some e-tape, or just glue it straight in to the peice of PVC.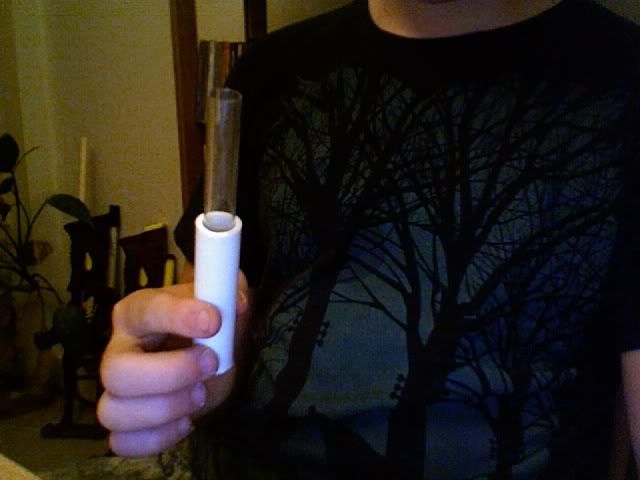 Glue the peice of PETG nested in PVC where the stock barrel used to be.
Now on the end of the 2K turret, where it used to be attatched to the 2K tank, there is a little nub. Glue that into the PETG. The end result should look something like this.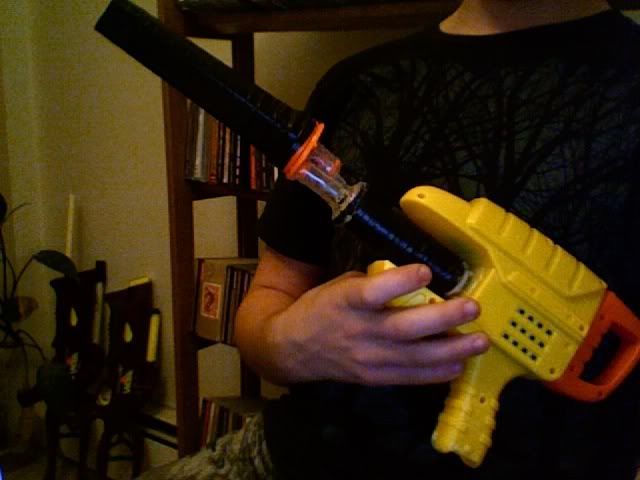 As for ranges, I haven't tested outside yet, but they're definitly above 100FT for ea barrel. My friend has one with a 4 or 5 inch CPVC barrel, and it goes 95FT flat. It barely pierces through cardboard. Each barrel on mine pierces through cardboard, so i'm going to estimate about 100-110FT flat.
Questions? Comments? Flames?