While trying to integrate a Mega Missile that I had added a magstrike pump to and couplered into a Night finder, I messed up. My NF had a FF turret so I started to think up ways to keep the range of mega missile and the ROF of the FF turret. I got to work.
Matrials
1. Mega Missile
2. Cpvc
3. A coupler
4. A magstrike pump
5. Hot glue
The steps
1.I added a magstrike pump and a coupler so you might want to do that, don't ask me how use the search.
2.Cut a 1.5 inch piece of cpvc and put it into the coupler, then cut a 3 inch piece of cpvc
3.Drill a hole into the bottom of the FF turret in the center the same size as the outer diameter of cpvc.
4.Put the 3 inch piece of the cpvc into the FF turret and glue the 3 incher onto the part of the tank connected to the pump, make sure the cpvc keeps the turret straight and aligned I glued it here:
5.Cut the trigger down and glue it onto the firing pin as shown below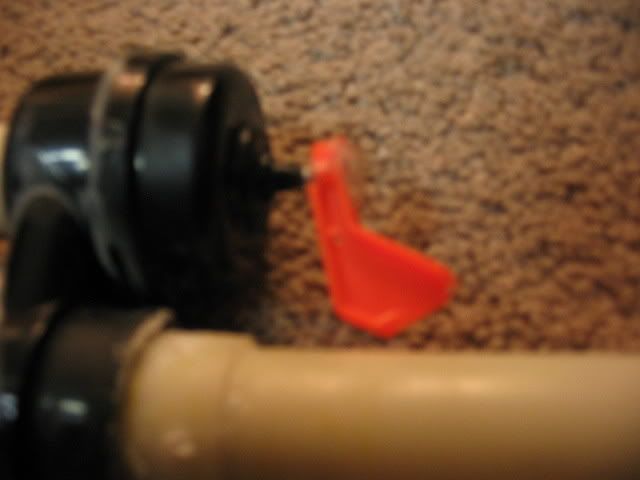 6.Shoot some one
Final product
The barrel stub acts as an adapter from coupler to turret, to use a longer barrel for better ranges just swap out barrels.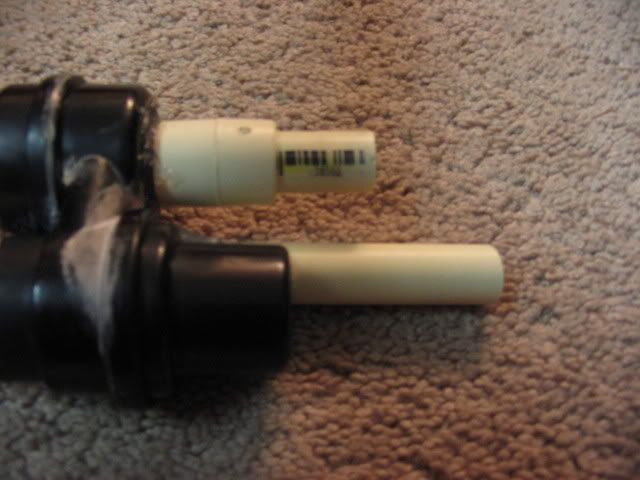 barrel stub attachment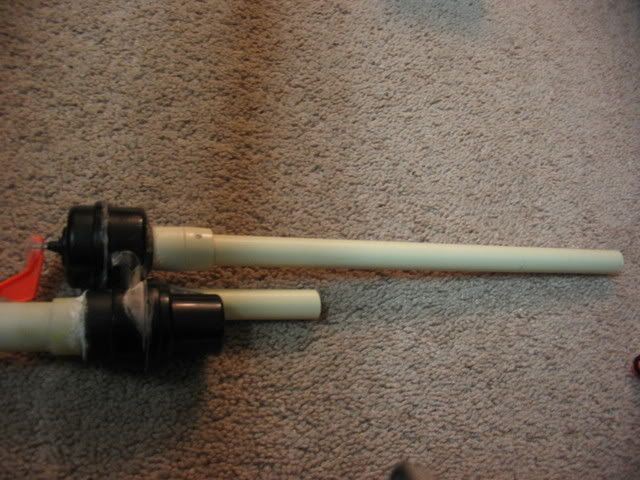 Full 10 incher
A close up of the turret mode
With the turret it gets about 80ft, with the 10 incher it gats around 100ft
I apologize for the blurry pics, camera was acting weird.
Any comments are welcome, positive or negative ( I'm going to regret saying that aren't I)
Edited by TheBolt, 04 January 2009 - 04:53 PM.