Ok, I wasn't sure if I should put this in the Home Made paint job thread or what, but whatever. Here goes.
This is my CrossSNAP, as it is, fully painted purple, E-tape on the handles and anywhere else. I wanted it to somewhat look like a Crossbow, have my own twist on it, and most definitely not cost me upwards of $150. Even with the epoxy putty, I didn't spend nearly that much. The bottom of the stock is attached with putty, the handle is smoothed out with putty, and the sight (pointing sight, explain more later) is attached with screws, super glue, and putty.
Ok, the optional extras.
Barrel holder. As you can see, near the front of the stock is a coupler. I took a hint from Ice who used the stock barrel in his Crossbow to do just that, and since I really do want to use this and not have to go looking for the barrels, then this works.
Strap attachment points. These are steel loops normally used for belts, however, they are used here as strap points.
Now, the pointing sight is something a little different. Most people talk about aiming, however, and any major war, you know you aren't gonna aim, or if you do, you won't do it for very long. Most of the time, your darts don't even hit where you are aiming right? So why bother? Nerf is not hyper accurate rifles with great range. They fire foam. So, you simply put the ring around someone, and fire. It gives you a more accurate representation of what you are likely to hit, and shows you that you probably cannot make those 120ft shoots, even if your gun can shoot that far.
Without further adieu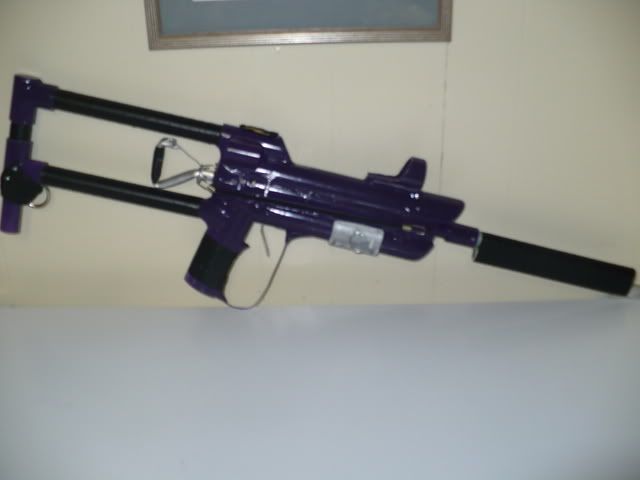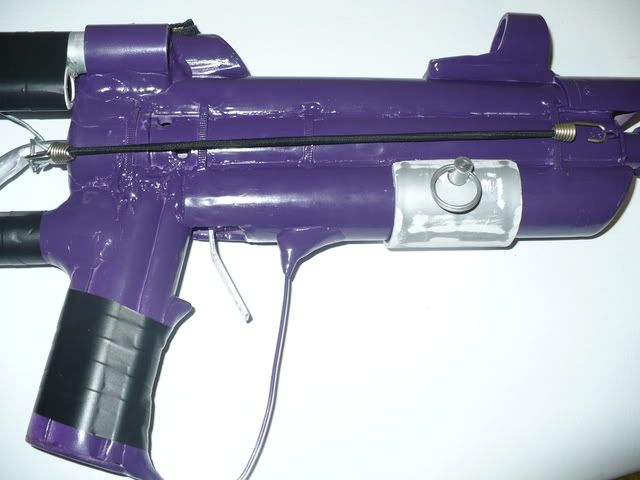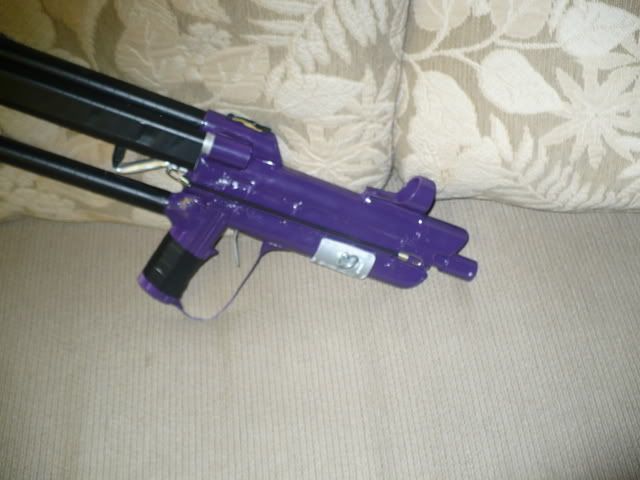 And my favorite picture