So, yesterday, I was rather bored, and had a friend from school over, and he asked me to show him some of the stuff I modify and tools I use, etc. So I was showing him, going through my bins of many unfinished projects, when he picked up an air tank from a titan and asked what it was. I told him, and then went on to think what I could do with the tank, cause I didn't know I had it. I proceeded to build this.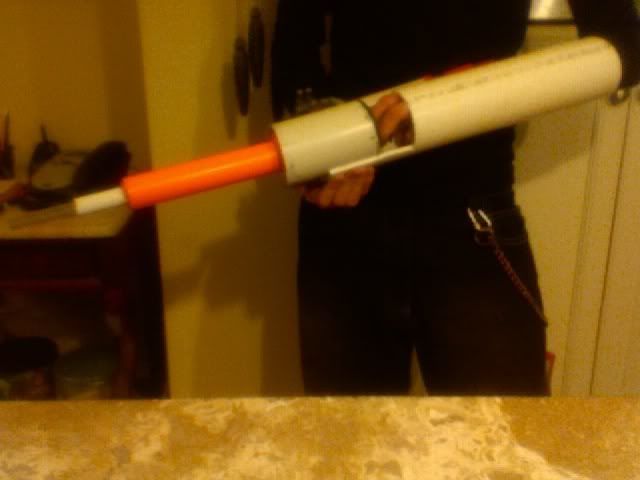 Without barrel.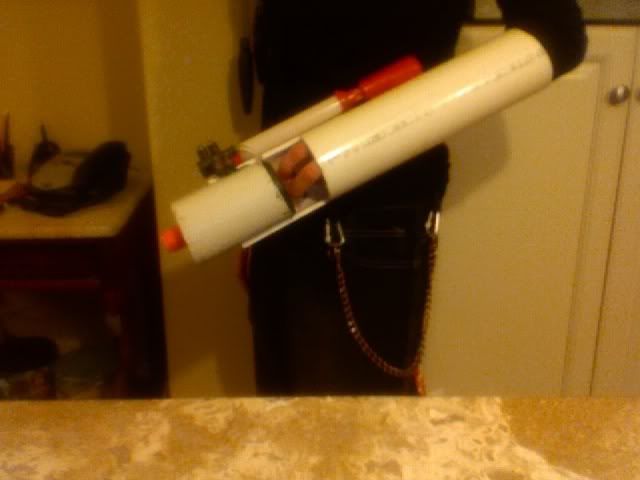 It's made from 3 inch PVC for moving over the arm roughly a foot long, with an additional 7 or so inches cut out of the end half way. The titan was wrapped in FBR, and squeased into a 3 inch thin wall piece of PVC, which was then fitted into the half cut piece of 3 inch PVC, which was a tight fit, but it worked, leaving about 2.7 inches of space between the two were only half pipe is located. This it for finger comfort so there not squished inside the shell. Then, the only pump I could find was from a big salvo, so that was connected to the titan tubing and hot glued to the out side shell facing inward.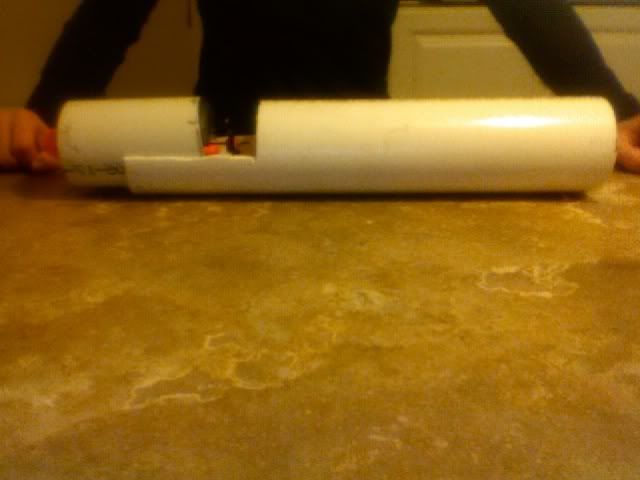 The other side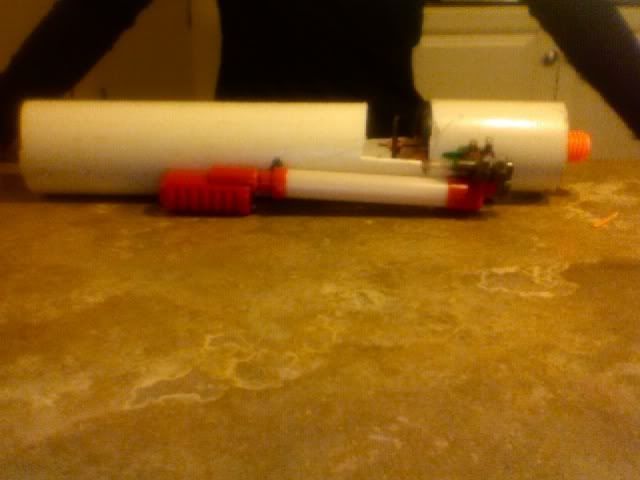 Then, I glued two AR remains to the firing pin of the titan, for comfort on trigger pull (if you can call it a trigger).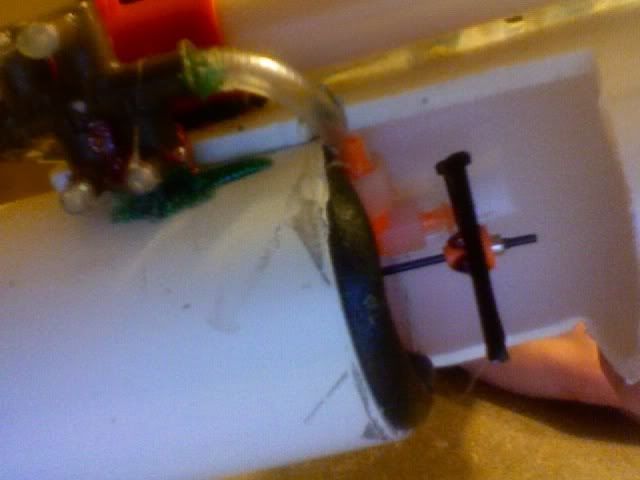 And see, no squished fingers. This is the relaxed position.
This is the pulled position, in which the air would release.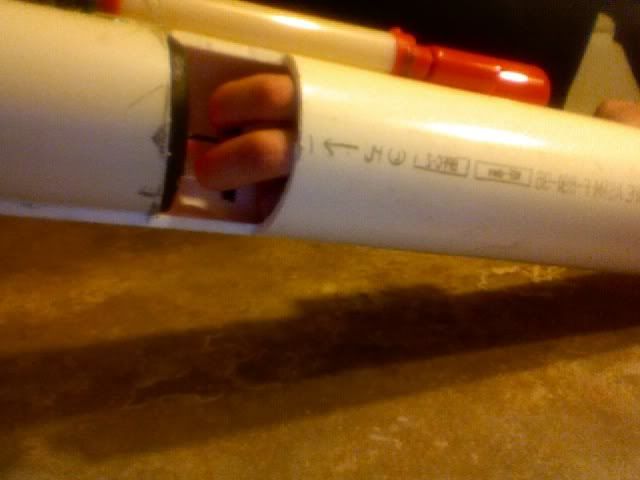 Full product with singled barrel attachment.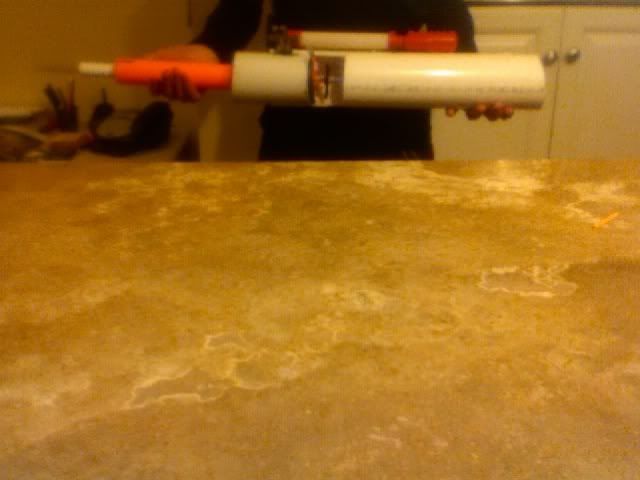 I plan on making scatter barrel attachments, and am looking to buy a stock barrel so I can still fire the rocket.
EDIT: Whipped up a scatter attachment real quick. Makes it actually some what practical in wars were there's time to reload it (like with a big group) but I don't plan on using it in a war (seriously, maybe just for fun) as that was not it's purpose. Anyway, this is it now.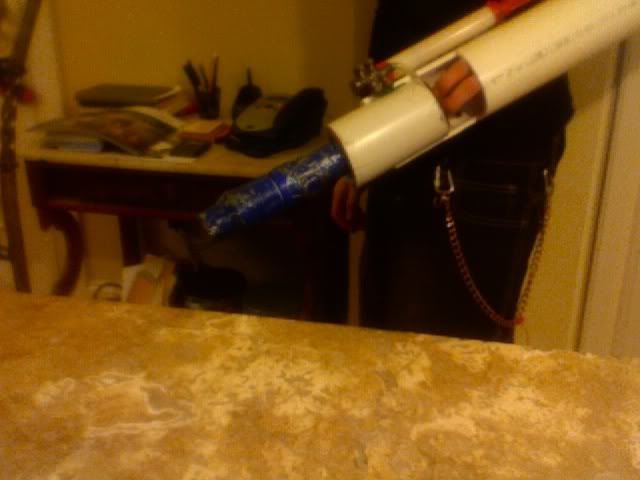 And I agree with what some of your brought up, would make a great costume prop (when painted and cleaned up).
Edited by ice, 30 December 2008 - 09:24 PM.