So I made the stock removable for comfort depending if I want a tactical grasp or a one handed grasp on the blaster. Had one of those "How'd I think of that" ideas to somehow put the stock on a belt positioned on the left side (because of the release switch). Then make it removable as well in order to use the stock for those close quarter combat situations
All you have to do is position your fingers in front of the grip of the blaster while using your thumb to release the blaster from the stock. Then to lock it in place, slide the blaster back into the stock, use your fingers to hold it up while you use your thumb to lock it.
So far the only downside/drawback I can imagine is there isn't much support for the blaster while running because its basically just hanging there.
So in advance, thanks for the input and the flames, I have tried the search option (thats all I really did here before I became validated), but all there really was were supports to prevent the stock from collapsing when putting too much pressure.
So here we have your ordinary longshot, minus the front gun and bipod. My clip "mod" isn't anything special, I just hot glued the second clip upside down.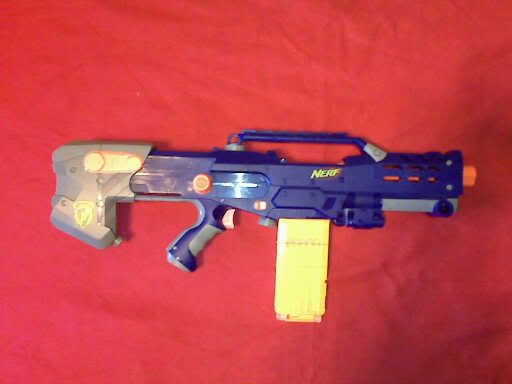 There is a tab on the stock that goes through the slot in the blaster to keep it from coming out all the way. I removed that with a pair of pliers.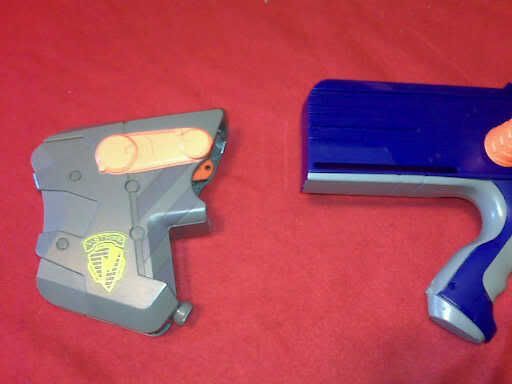 For the time being, I attatched this metal clip to the right side of the stock then attatched that to a belt or a pocket.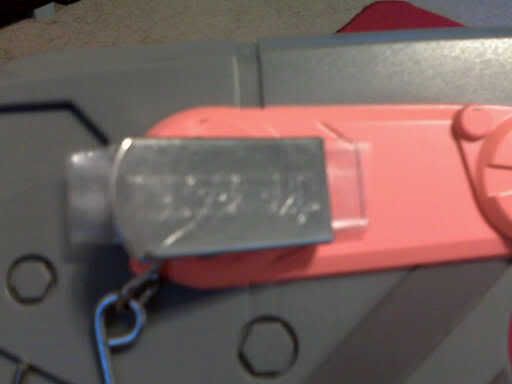 To release the Longshot from the stock, place your fingers in front of the grip (to keep it from falling out) then move the release switch forward, the blaster should slide out easily.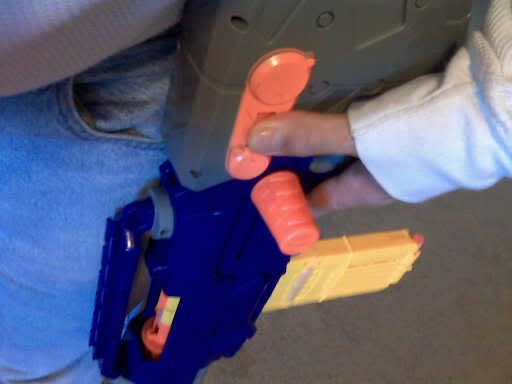 And to put it back, just slide it back in and use your thumb to move the release switch.
Edited by that1dude, 25 December 2008 - 10:17 PM.