My dad was throwing away his old cellphone case, and I was like "no, gimme it, I got an idea!"
it was similar to this
What you can't see is that this cause it made so you hold your phone upside down in the case, push it into the lock, and spin it around to lock it in place
Cut up the case that actually holds your cellphone into something similar to this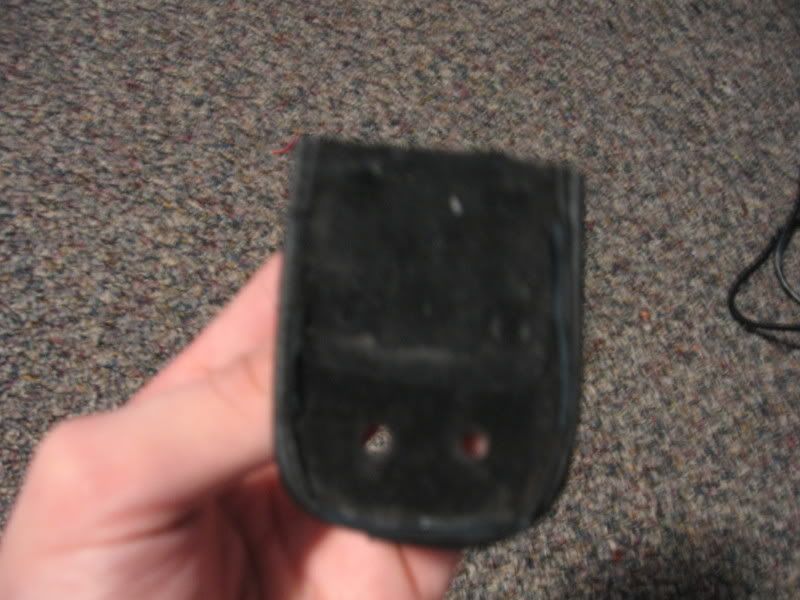 Get yourself 1 eliminator and 1 zip tie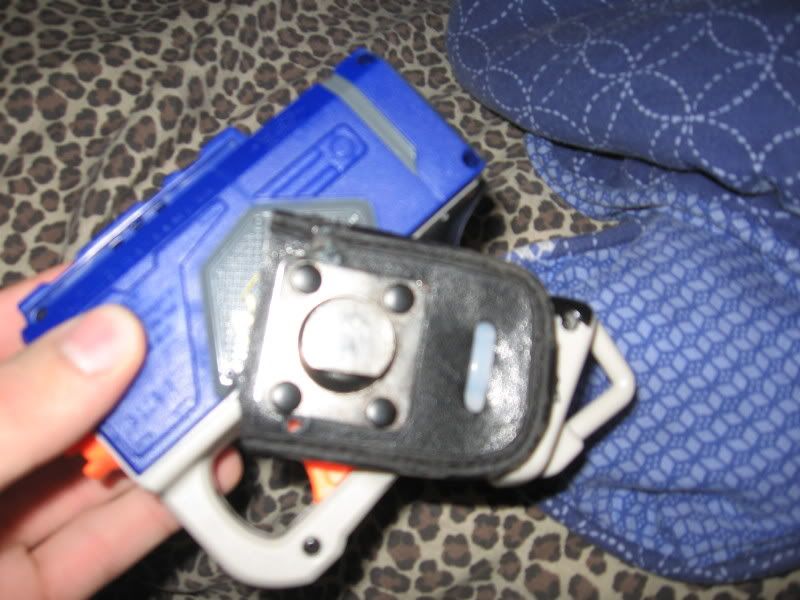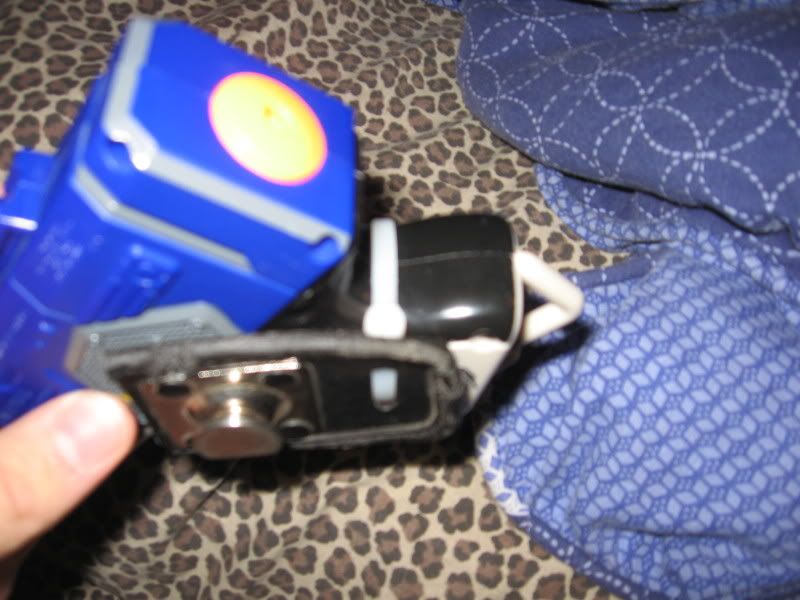 Your done!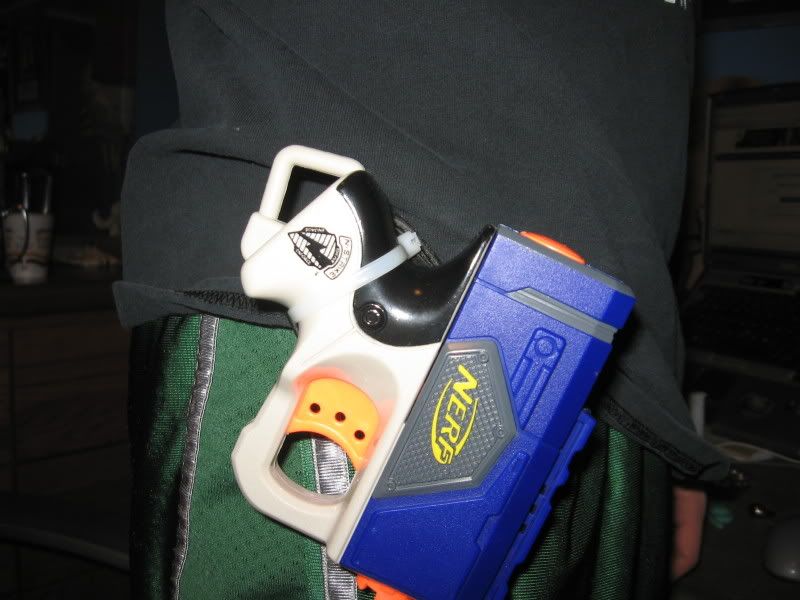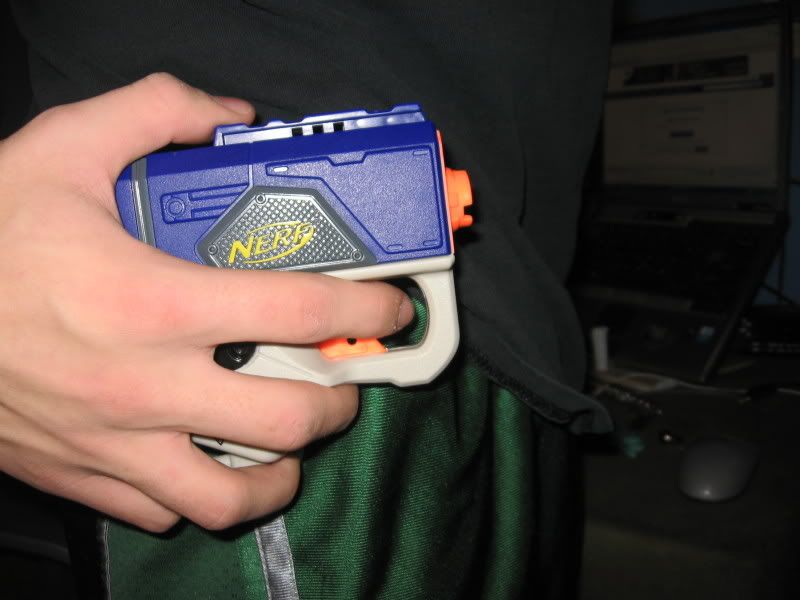 This mod was not intended to blow your mind or be revolutionary. It's a simple, useful, user friendly "mod" for veteran and beginner nerfers alike.
At any rate, I chose a eliminator because they're so small, and a sspb would be fucking retarded to have on your waste. With this, you can cock it, and have it ready to go at a moments notice. It could be changed to have a nitefinder, or a whatever springer you want.
Edited by Soothsayer, 08 December 2009 - 03:38 AM.