Stormbringer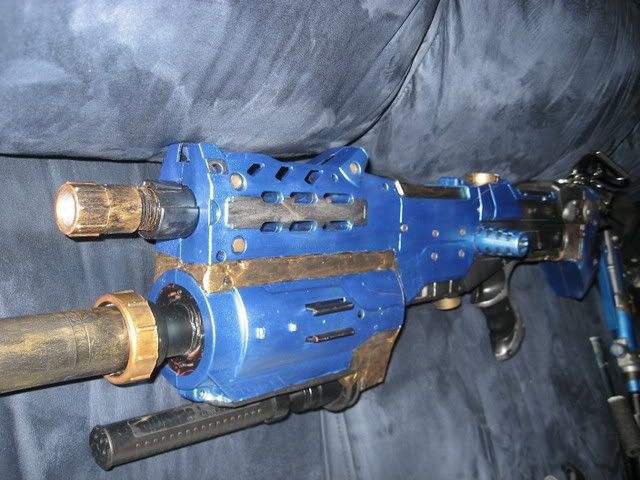 One Badassed Longshot.
Stormbringer is a singled PVC nested petg/Cpvc bolt action breech setup. It has a Stock LS spring as well as a BBB spring. It has a reinforced cache spring as well.
There is no longer a clip. The ability to rear load the stefan into the barrel via bolt action makes the reload time worth it. There is no power loss due to a poor stock breech setup. And a full length quality barrel setup is able to be used.
It still loads much quicker then a removable barrel setup. And only requires the one barrel instead of multiples.
The integrated gun is a titan. The stock pump has been replaced with a dual action sports pump. Acceptable performance can be reached in as little as 10-15 pumps.
The trigger of the gun is what used to be the clip release. It's been cut and reinforced to be able to trigger the titan.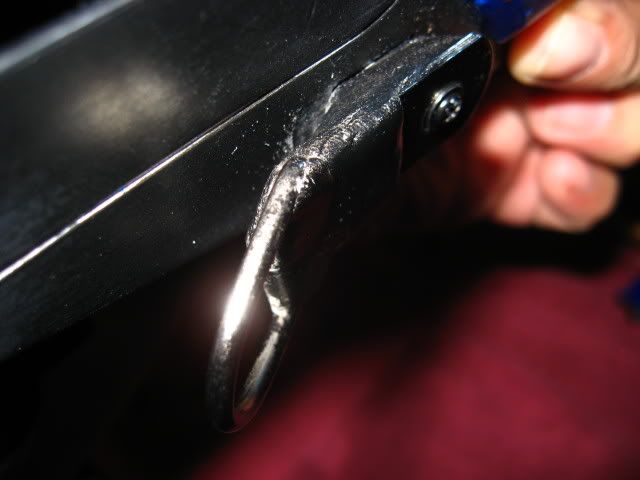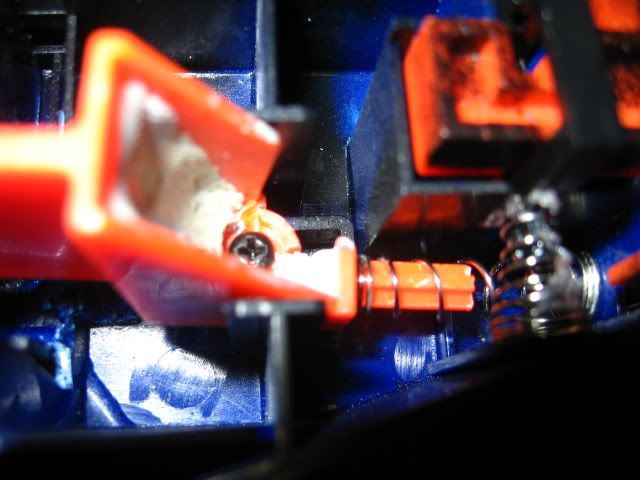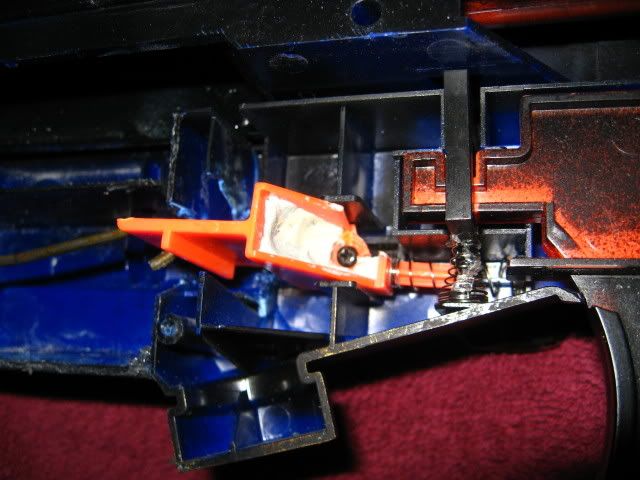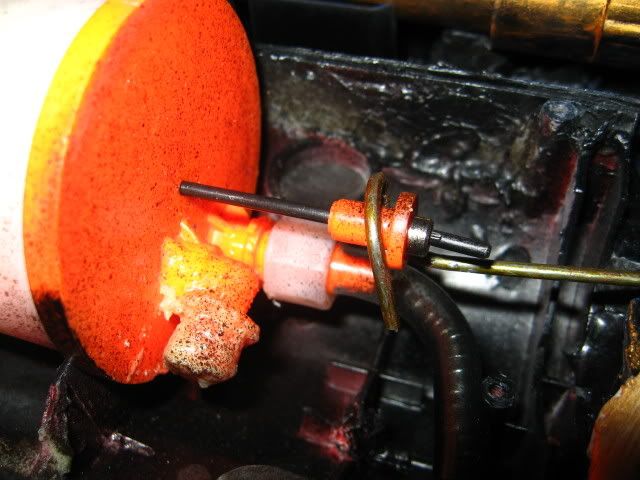 The titan has been modified to accept a range of custom barrel setups that can be changed on the fly. All parts to keep compatibility were made from 1 1/2" sink drain adapters and extension pipes. I used plastic for weight and cost savings. As well I have converted what was the original tactical rail of the LS into an ammo holder that fits the rail adapter on the side of the original titan housing.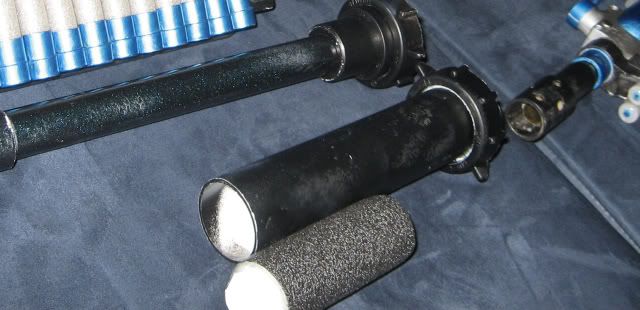 In front you will see the grenade launcher. More of a novelty of the gun rather then a feasible weapon for war usage. It shoots custom made mongo stefans made from 1 1/2" pipe insulation and craft foam.
Next we have the Singled barrel adapter. For sake of being able to reload quickly without ramrodding a dart or having to unscrew the whole adapter from the base I installed a 1/2" PVC coupler into this adapter.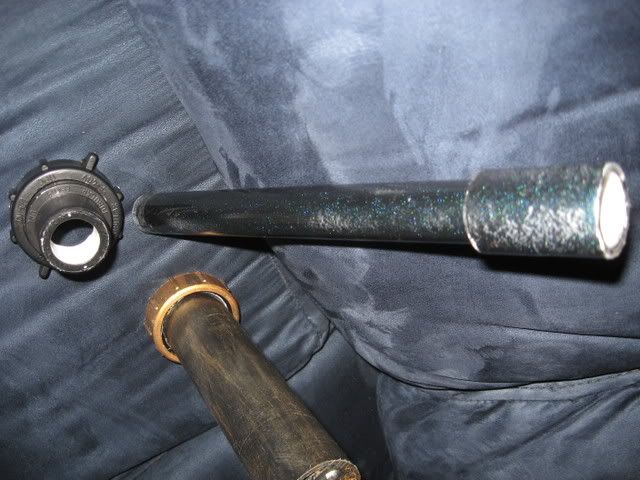 With this barrel you could sit back and "loser" all day. For sake of not hurting people however one can be mindful of how many pumps they are using.
Now the real beauty of the front gun. The Tri-barrel 9 dart shotgun.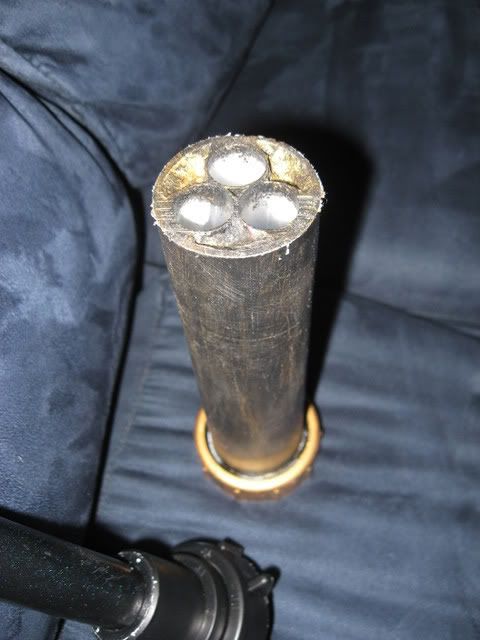 Load this baby up and give it about 20 pumps. And you have a 9 dart volley that will spread about 10ft over about a 50ft distance. Getting rushed? Not a problem.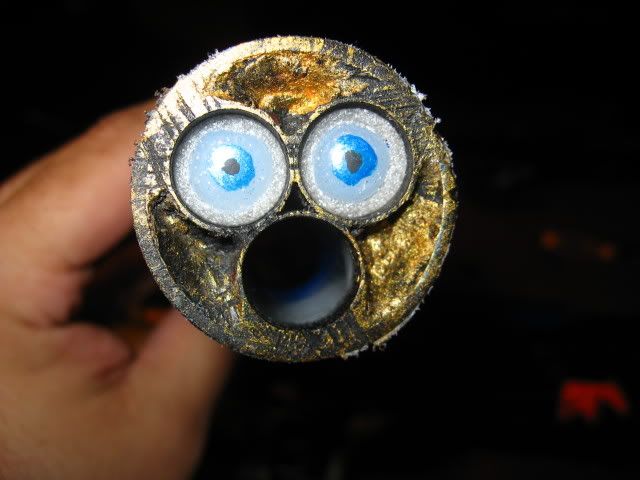 Edited by Blacksunshine, 09 December 2008 - 06:30 PM.