Hey guys! So finally I have something to post on NH. I know it's not a huge extensive mod or anything, but I think it's pretty cool. Basically what I did was take the innards from the recon tactical light and fit them inside of the big blast shell; this is the result: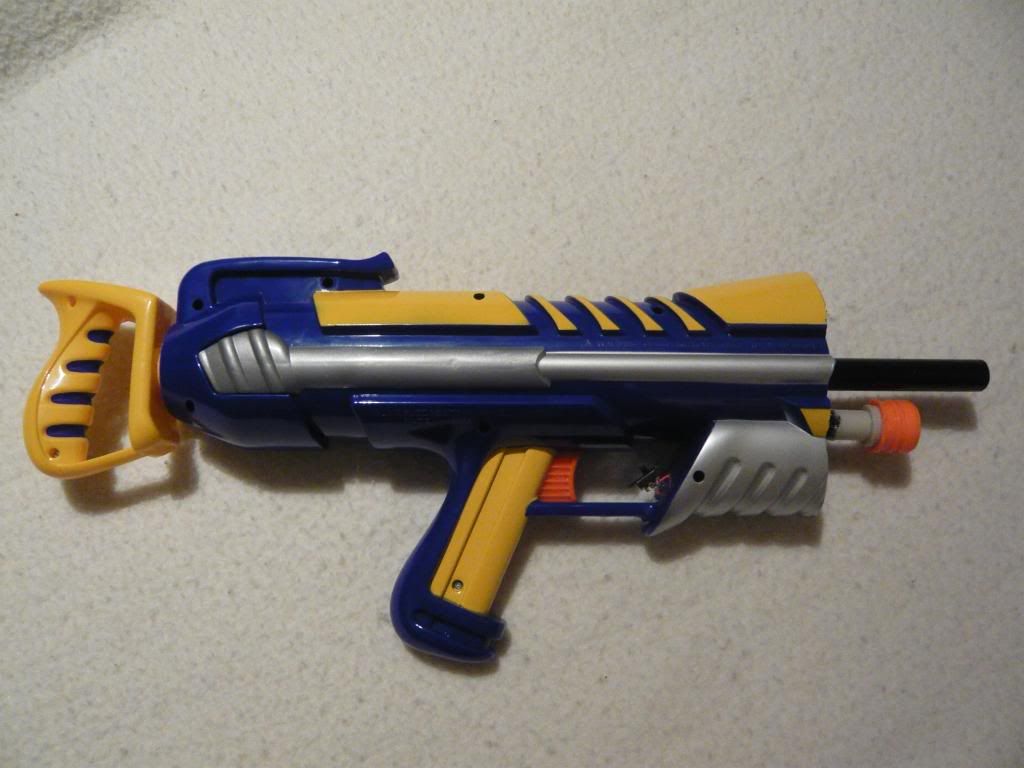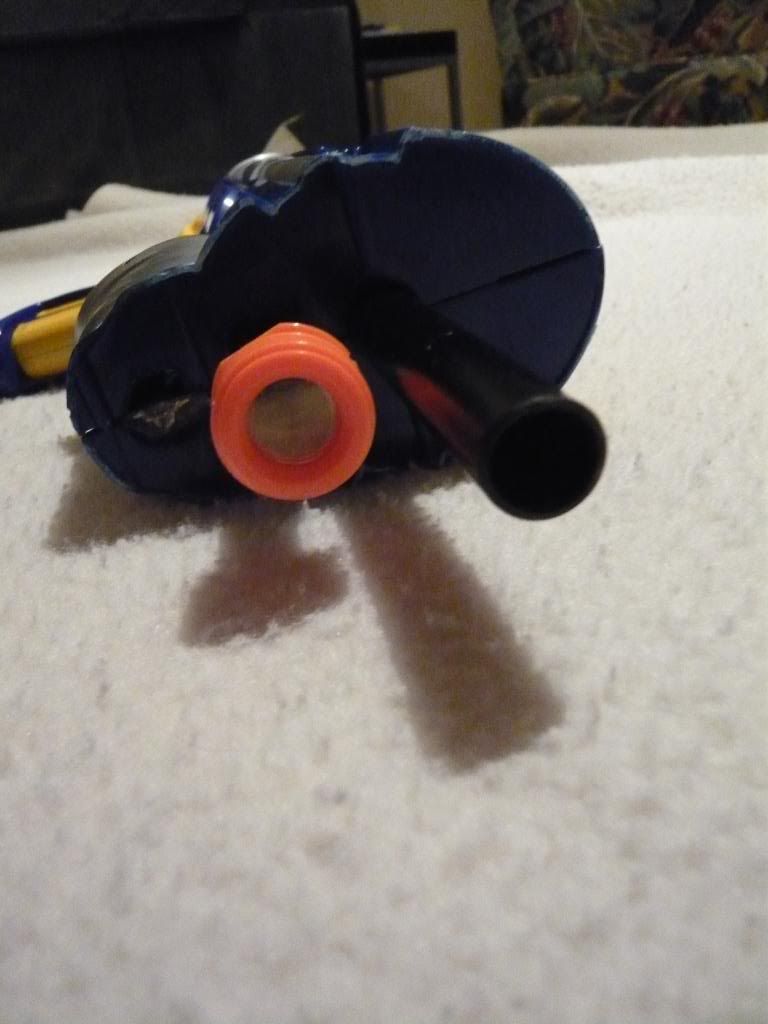 And the trigger: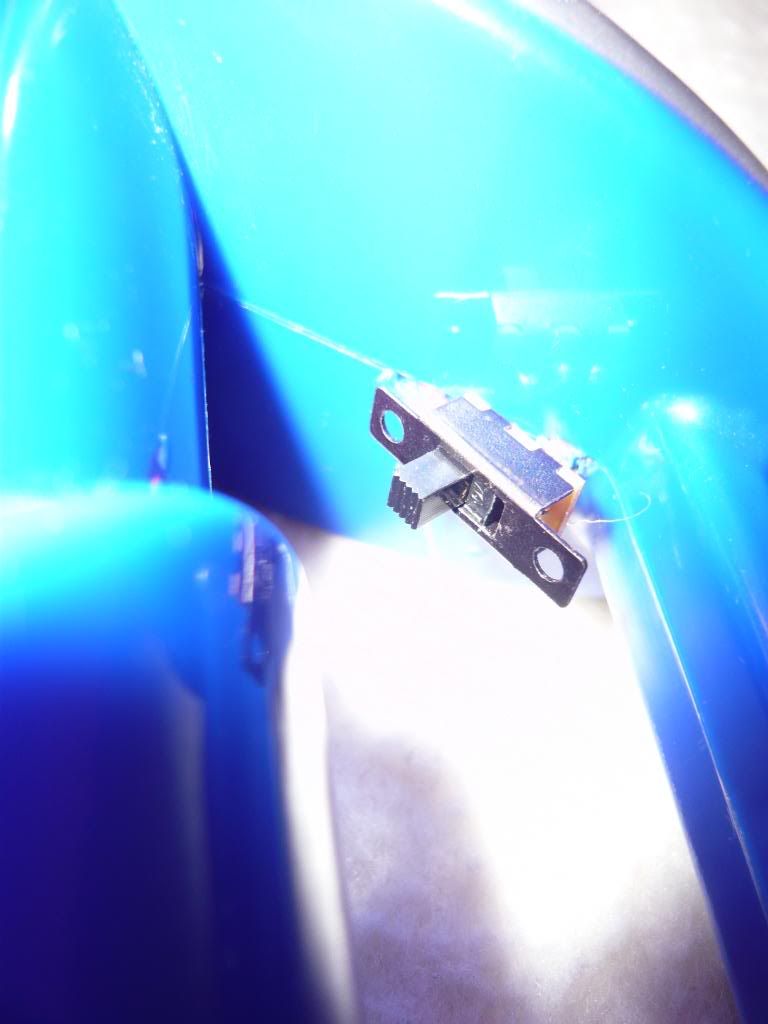 Then finally some internal pictures: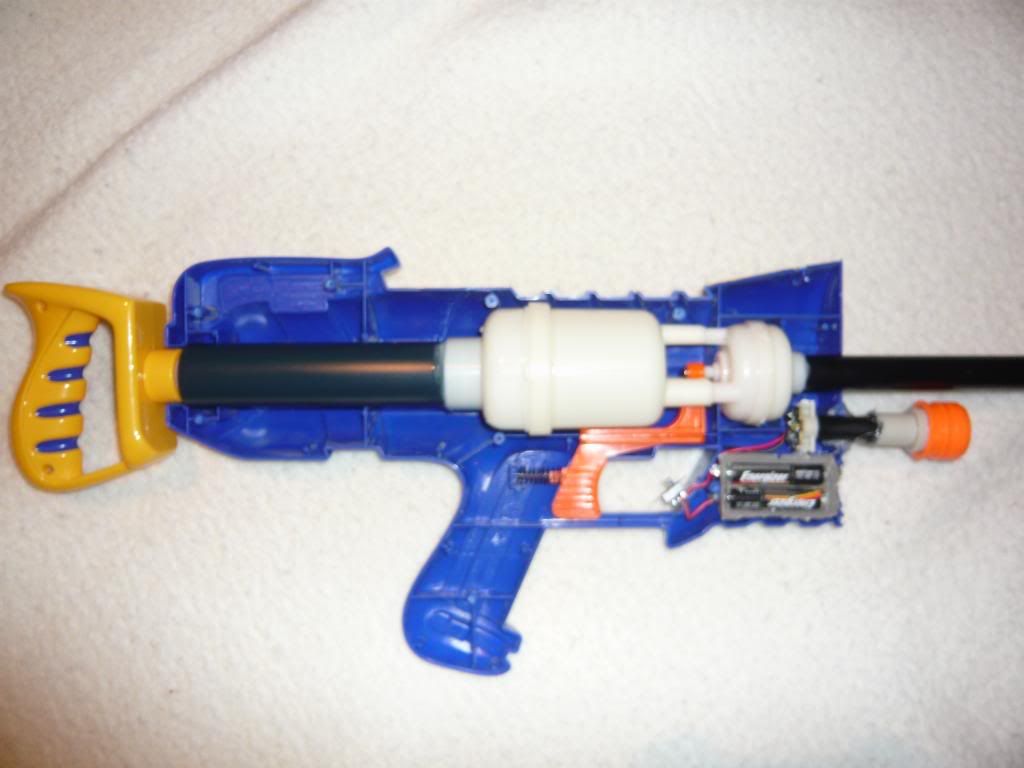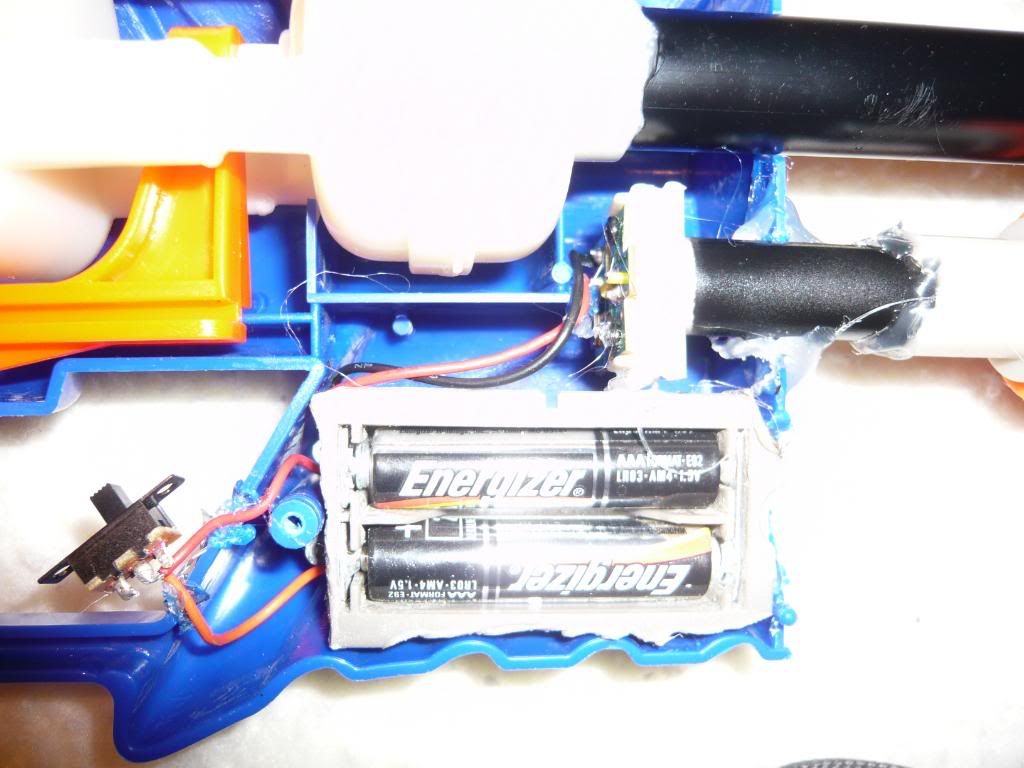 I achieved this by using a wood engraving kit to melt through the plastic to allow space for the front end of the light to stick out. I then hot glue everything in and voila!
Thanks for reading, if you have any questions or comments please feel free to post.
Cheers,
Fuzz