I saw this in a sales thread a few months ago, so I'm definitely not the first person to do this, but I don't know who to give credit to.
I am a huge fan of the Lock 'n Load and as most of you know, once the slide is removed you're left with a nasty hook on the end of the plunger rod which you would traditionally put a key ring or zip tie on. This is what I did: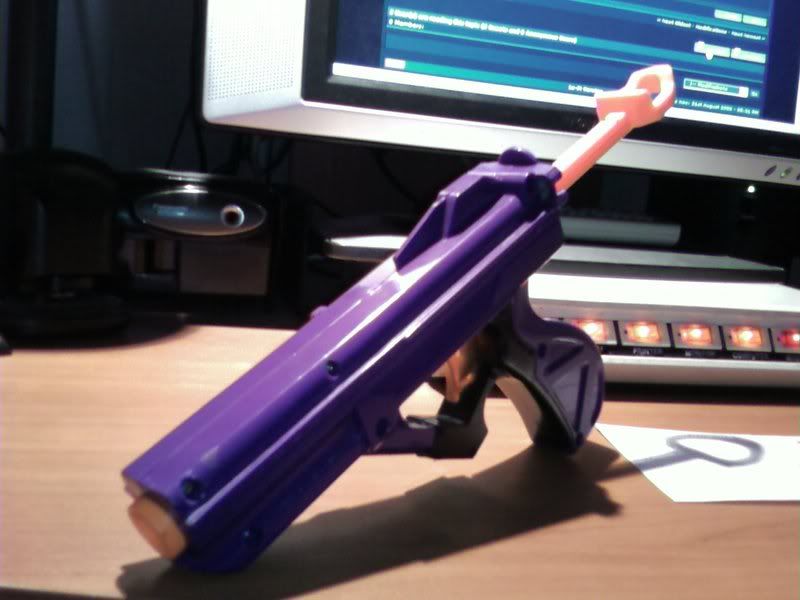 Start out by taking the plunger rods of both a NF and Lnl. Unscrew the plunger head of the NF and put it away. Take the lnl plunger rod and saw off the plunger head. Sand down the back of the plunger head to remove what remains of the plunger rod.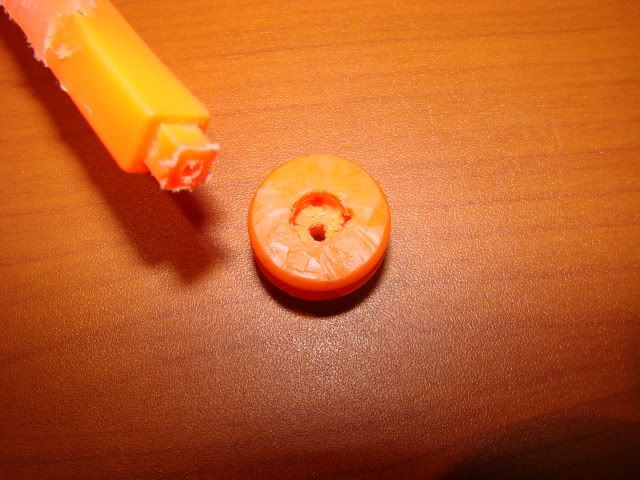 Start drilling a hole in the center of the back of the plunger head for the stem of the NF plunger rod to fit into. You want this hole to be roughly a 1/4"x1/4" square.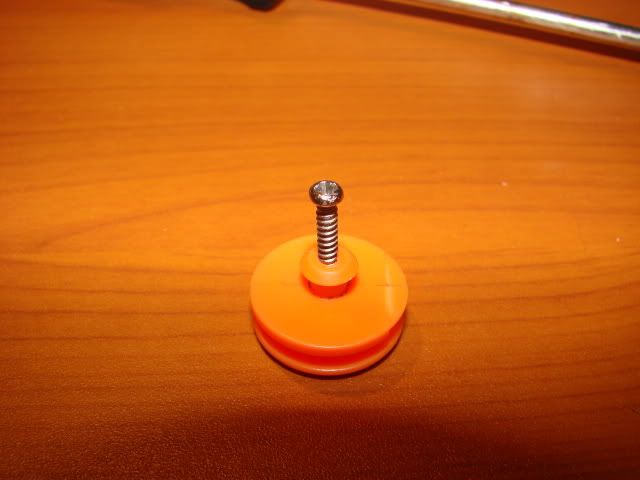 Very carefully
drill a hole in the top of the plunger head around the nub the rubber piece went around. I used a precision carbide drill bit marked 1.25 Y, but really anything smaller than the screw you use will work. Make sure you drill the hole straight down or it will not match up with the screw well on the NF plunger rod. Put the plunger head over NF stem and thread the hole by taking a screw at least 1/2" long and slowly screwing it through both pieces.
There should be a part of the plunger head which is shaved down on the inside creating a small notch. This is part of the catch, so make sure it is facing down when you screw the plunger head down. Fill in the old catch in the NF plunger rod with hot glue.
The conversion is technically finished here, but the NF plunger rod is a bit thinner than the lnl's, so it needs some stabilization. I took the shell of the now useless NF and cut off about an 1/8" slice of the plastic around the plunger rod.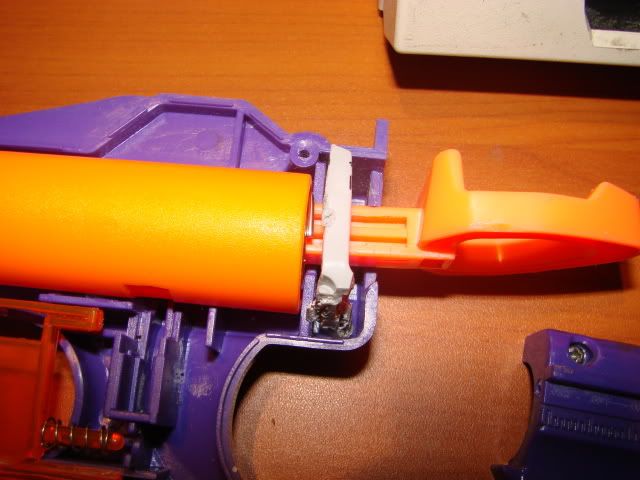 Put it behind the spring and put the assembly back together. The piece you just cut should fit almost perfectly in the slot behind the spring wall.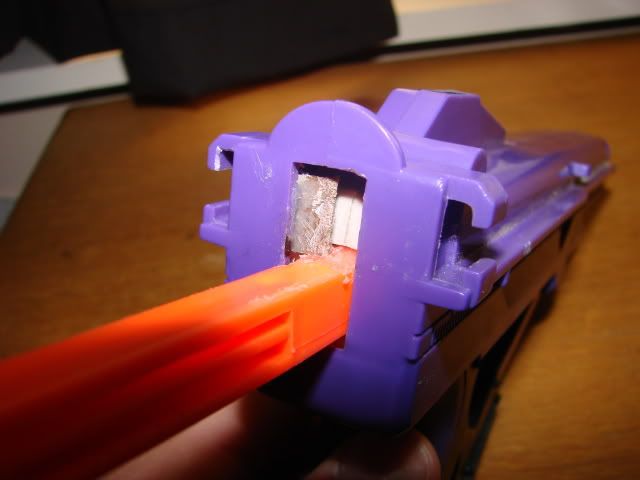 For further stability, I cut two squares of sheet metal and glued them to either side of the case. Unfortunately, I used super glue and one fell off after my last war. Learn from my mistake. Use epoxy.
That's about it.