Ok guys. After much designing, delaying, and doodling in my notebook as to what it should look like, Im finally done. The CrossSNAP has its first appearance on the Haven, and its here to stay. Nay sayers will say nay, but it is truely a testement (not only my opinion) as to how home-mades have progressed. Look and feel of a Crossbow, more heft, and a much much more comfortable handle, outranged NerfCrazy's Crossbow every time, simple set up, simple cosmetics, this is truely where I believe home-mades can go.
The ultimate goal of this project was to replicate Crossbow and +bow performance, and less the half the cost of each, whilst maintaining what makes a Crossbow the Nerf rifle of choice. Looks, durability and curves *childish snickers*.
Without further adieu
THE CROSSSNAP!!!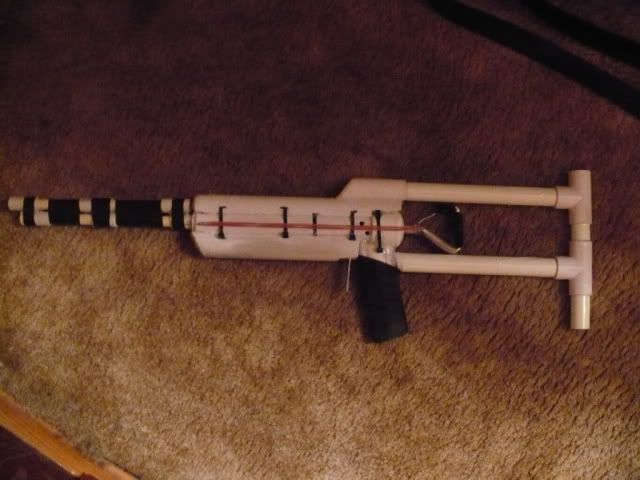 Im not a photographer mind you, so my pictures are kinda bad.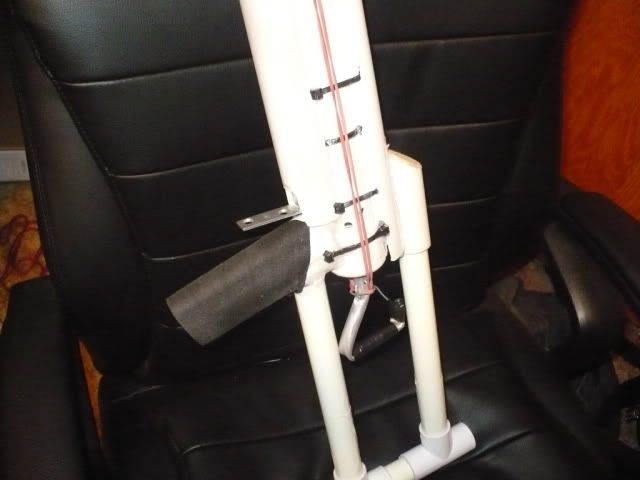 This is the new Flip breech I made tonight.
Maverick for scale