This was a design that I have had on paper for a very long time. Nerfboi finally got me off of my ass to make it with his post in my SnapFinder topic. The gun may not exactly be cheaper in material ($15) but it is much easier to machine (no need for a lathe, don't need to heat up the PVC. It is a little longer in length because I didn't hide part of the trigger in the handle for an easier machining process. It is exactly 6". Without further adieu, The Cheapatizer:
The barrel/plunger: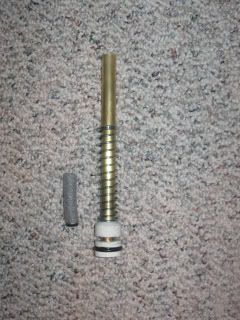 And a close up of the barrel nested in the plunger.
I'm pleased with it but I may try to make a smaller one. No ranges yet, it is enough though.