Breaching a secondary or sidearm is, generally speaking, incredibly impractical for use in a nerf war.

And with that in mind, this is my Nightfinder with a fixed magazine. Credit to Ompa and Boltsniper for the basics of the breech design.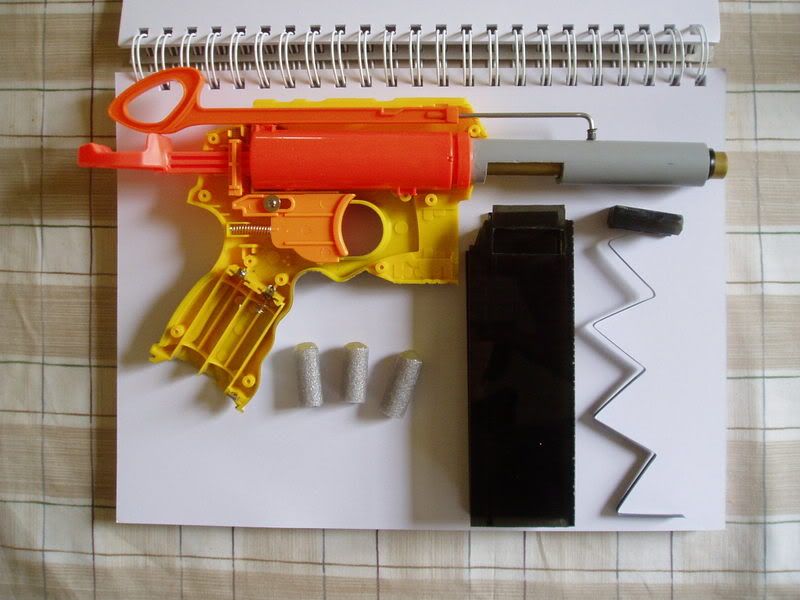 It uses a 10 dart fixed magazine made of polycarbonate and a nested brass breech. The only other modification, aside from the breech, is a spring replacement, using a section of AR-15 spring. Ranges are 40'-45'
After cocking, the breech is actuated with the upper handle. The section of 17/32" brass slides into the plunger tube, allowing a dart to pop in. Close the breech, and it's ready to fire. Note: Currently the magazine is taped on. I'm going to need to add some hardpoints to attach it to the shell with.
A close up of the internals:
Questions and comments are welcome.
Edited by Gyrvalcon, 16 October 2008 - 02:06 PM.