The Introduction
So, I love my big bad bow. I love the look of it, I love how it feels, and with spring additions and suchlike I can get over 100 feet out of it. Its insanely accurate and a great gun to have. I was considering Angels BBB mod for a long time, but I really wanted something of my own. So I was tinkering around today inside of a failed AT3k mod and came up with the brilliant idea of a pump on top of the BBB. Then when I opened it up I remembered Angel's idea of putting something in the top slide mechanism. But the AT3k pump wouldnt work. So I dug around and found the pump to a broken SM1500 and put it in, they were meant to be. So I now present to you, ArmeTorreta:
Internals
Cocked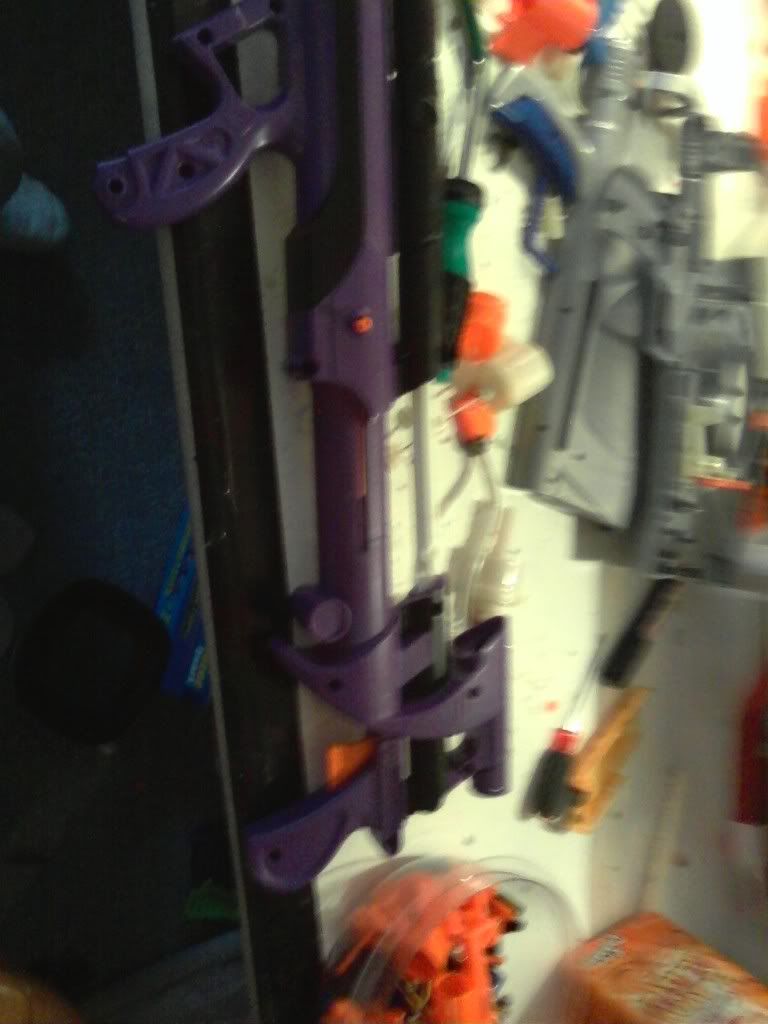 And the Output Connector
The connector recieves all 1/4 OD tubing. The pump doesn't come out all of the way, but thats ok. I left it unplugged so if I want to save the shot repeated shooting doesnt blow up the airtank. I am thinking of throwing on a AT2k right now but I simply dont have one, I need 2 right now actually. I will be turretting this sucker, and when its all said and done it should be massively beastly. To clarify it is completely possible to pump only the other gun, just hold down the trigger and it doesn't engage the catch.
I really want to put a trigger in the front handle, I have a bunch laying around, but constructing a trigger from sratch and then making it pull a firing pin on the other side of the gun would be hard. If there is a mod where someone has built a trigger from scratch please link me to it, an air gun trigger not a spring gun one and NOT in a homemade. I think I may just have to settle for a key ring in the back of the gun.
And sorry for the crappy picture quality I have to use my phone because I can't find my camera cable anywhere.
And thanks for the inspiration Angel!
Tiz DONE! I need to range test it tomorrow and make sure everything is up to par and where I want it to be but here are some more eye candy shots.
The whole shabang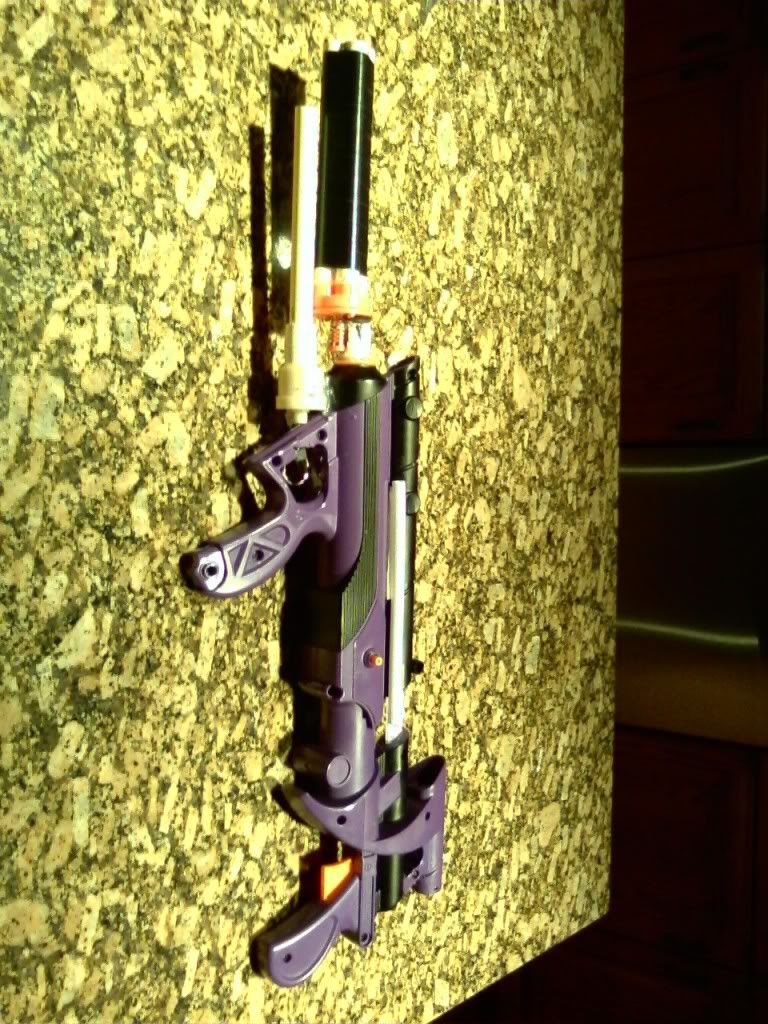 The front end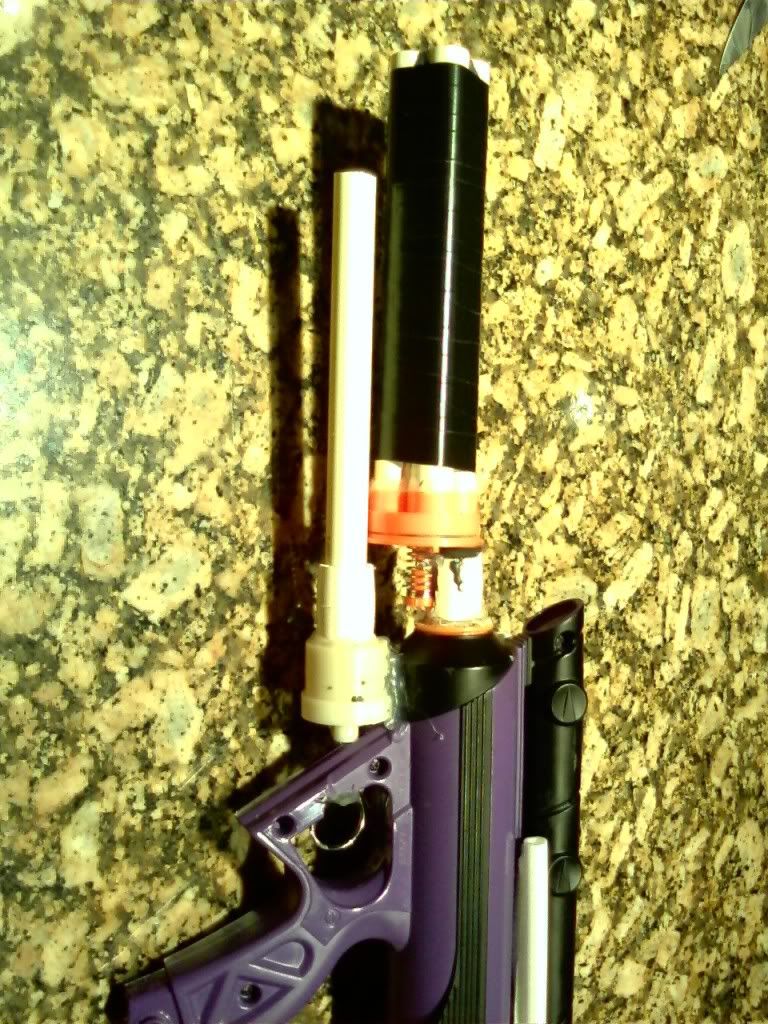 The white rod you see in this picture is actually a ram rod that has been attatched with velcro, ignore it.
THe gun has been turreted a la bitchX, the AT2k is fired by using the key ring atatched via the front grip. The comfort level is still the same with a bit mroe added weight in the front. The turret IS NOT CROOKED or pointed uppish. My picture just makes it look thus.
Granted, most of this has been done before (actually all of it in vicarious) but i had never seen Norther's vicarious mod so i like to think of it as my own, as vain as that may be.
A new name is in the works, in latin!
New name accomplished. ArmeTorreta which in latin literally means turreted weapon or turret weapon. I like it personally. New ranges out tomorrow. (got home too late tonight)
Edited by TimmyTown, 13 November 2008 - 12:03 AM.