So about a week ago, I found out that my friend BustaDartInYOurAss had singled a titan, and it was getting beast ranges due to the pump being plugged. It was such an amazing gun I decided it was worthy of a name. I call it Chaos.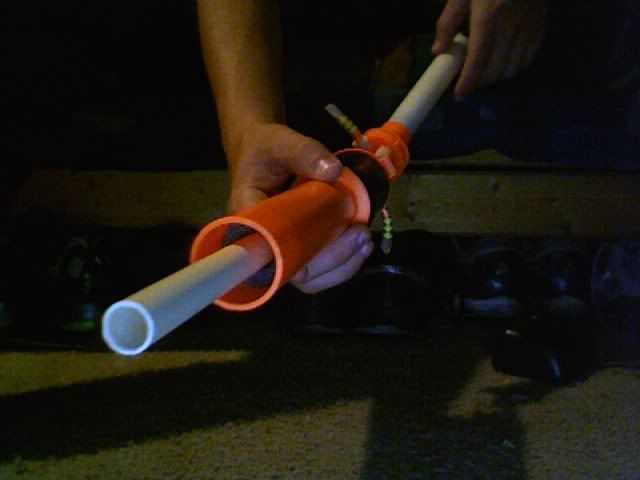 Everything in these first two photos was done by him accept the string/pullpin. The modifications done were taking out AR, CPVC coupler, plugged pump, and pullpin.
I then started working on my stock for it. I was looking around and saw Fenix' Chimera, and thought that it would be pretty cool to make my own version of it.
Here is Rev.2 pictures.
I knew that this was not worthy of a final product so what I did was make it even better. I redid the PVC stock by only using one piece of PVC and a glue stick to seperate the pump barrel and the PVC. I then wrapped it up in some badass purple E-tape, and added a longshot front gun trigger with much reinforcements.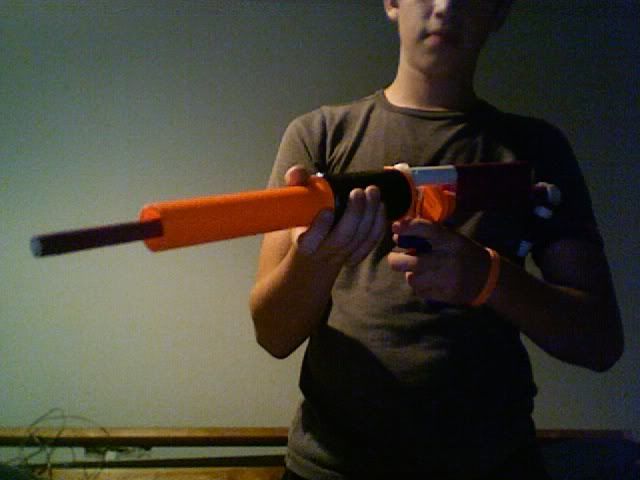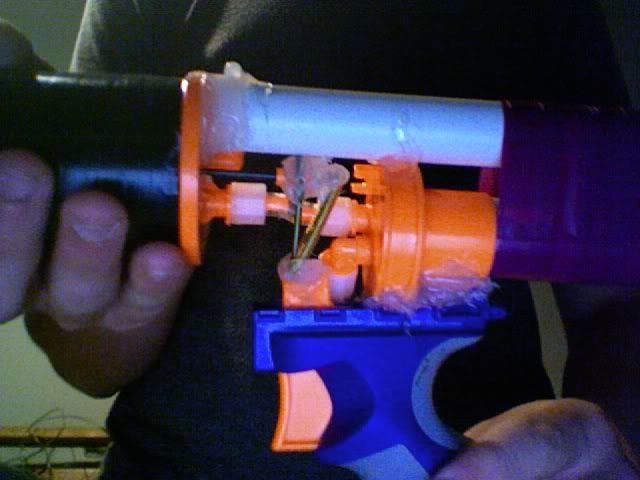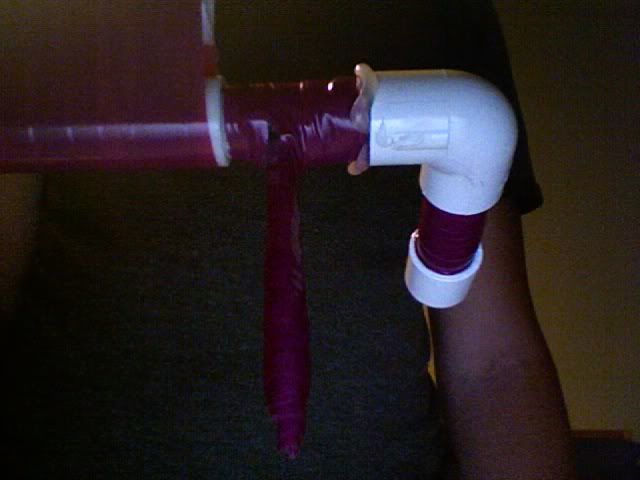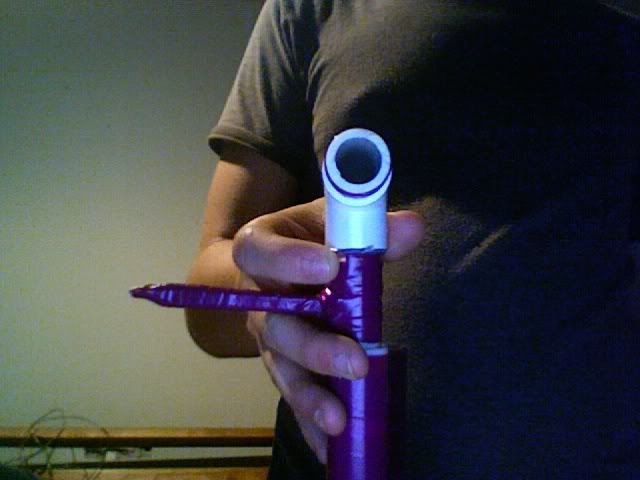 The PVC stock works as a pump and I also made a side pump just incase one snaps off during a war. The PVC joint actually went right on to the pump wrapped in a bit of E-tape so I kept it. Last but not least I put a PVC end-cap on the bottom of the stock and it can hold two darts easily. The top piece of PVC can probably hold about 7 or 8, and you can easily remove a bit of E-tape to put an end-cap on. If it is liked I can create a write-up with just a bit of Busta's help.
Edit: Ranges are 120 to 160' flat.
Questions? Comments? Flames?
Edited by NerfOnFier, 09 October 2008 - 06:40 PM.