I recieved a few questions about this gun and while I'm not finished with it I decided to post it. I got it at Bass Pro for $24.99, they had tons of them.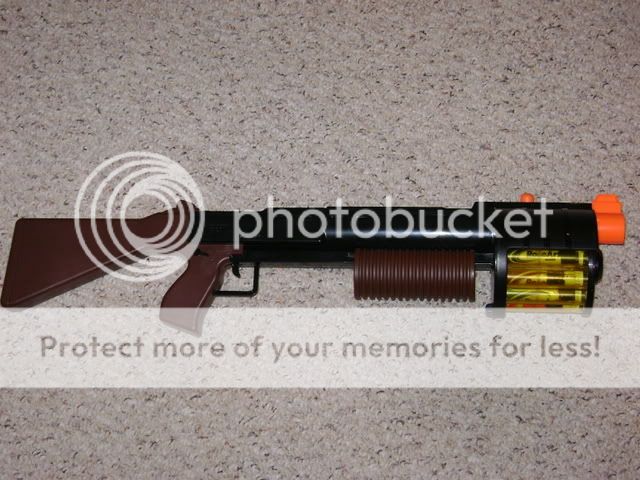 I double stacked the spring with one I had laying around, It was the only thing I had that would fit over the top of the shaft(a NF spring won't fit)
I followed Angels write up mostly but I didn't have to cut anything. The orange tip prys off with a little force, its not glued on. And the locking washers on the turret come off with needle mose plyers. The hardest part was getting the rubber plunger head back on(it has to come off to add a spring) and getting the markers in so they made an air tight seal.
I have not tested ranges yet but its in the same class as my moded BBB and LS. This is a bad-ass gun and if you find one buy it its worth the money. I will post more once I do my range tests