I am designing a cheap alternative to the +bow, and Crossbow that deals with the two things I know are important about Crossbows. The Range, and the comfort. I can attest for the range of +bows, however the Rev 1 was really really uncomfortable even for my big hands.Something that seems to be rectified for the Rev2. The SNAP Bow, getting similar ranges to the Crossbow, was a good substitute, but fairly low end in terms of comfort and looks. It was a SNAP with a stock.
Im trying to design a SNAP, based off both Carbon, and Rork's work, using the best of both designs, however, I have figured out what makes a Crossbow a Crossbow. Its not the range, not the accuracy, its the look. All else is second nature to how it looks. I have come up with an easy to achieve cosmetic design, but it still doesn't look quite right. I would love some help perfecting it, so thats where your eyes come in. What makes this still no look like a Crossbow? Keep in mind I am working mainly with PVC pipe, so most of it will end up being curved and such, but what else can I do?
Here is the current stages of design I have went through.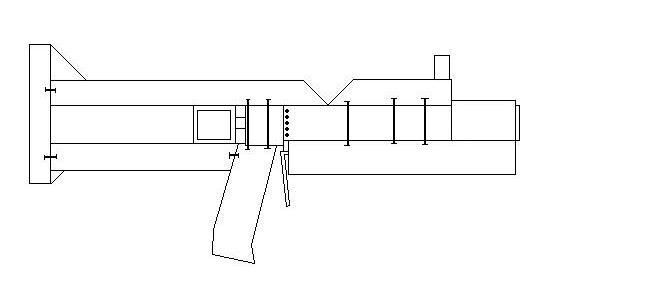 That was the initial design. Crappy huh? But it was a rough... done in paint
This is the V2, revamped and whatnot, but it still doesn't have that Crossbow Flare. Im trying to get as close as I can here.
Suggestions? Internals are not a problem, as this is a simple gun.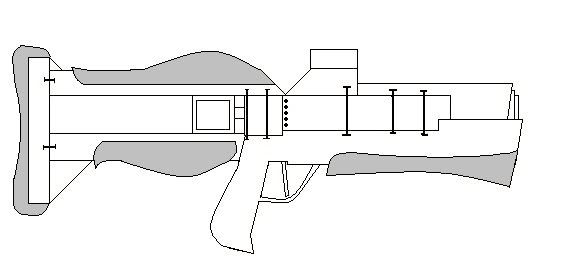 Rev 3. All the gray stuff is gonna be made made out of thick foam.
Side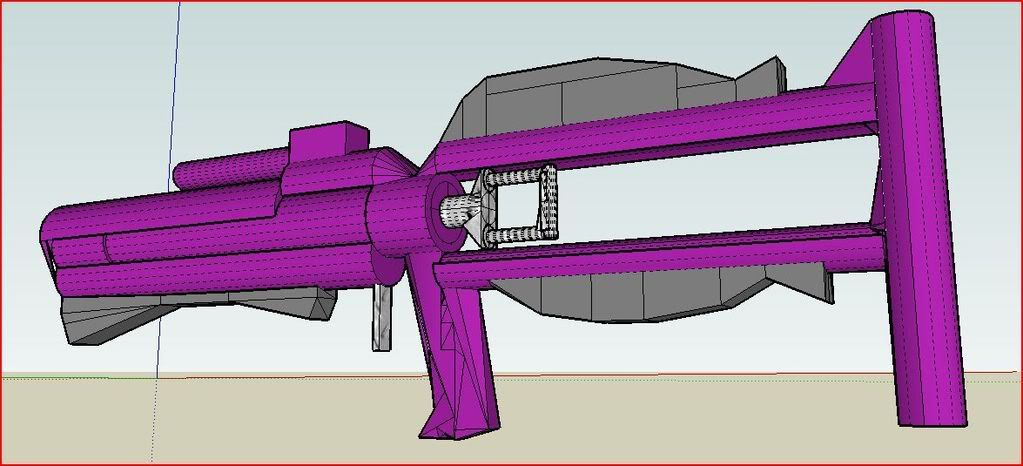 3/4ths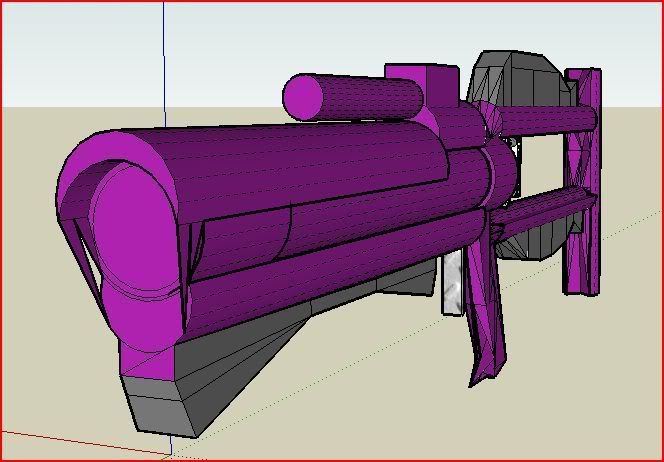 Money Shot
Edited by BustaNinja, 05 October 2008 - 08:18 PM.