I found myself wanting to make a rifle. I recently got a bike pump at a garage sale, so I started with the bladder.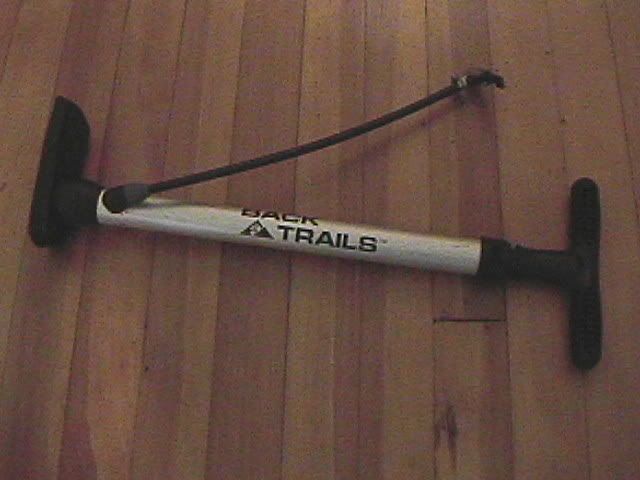 Materials(So far):
2, 1 and 1/2" pvc endcaps.
2 hose clamps
Bicycle innertube
Hot glue and glue gun
Take your bicycle innertube and cut out a piece with the valve on it at any length depending on how much air capacity you want.
Take a cap and stretch one end of the piece of tube almost all the way over the outer edge of the cap. Do this on both sides of the tube.
Take a clamp and put it over the cap as close as you can to the open edge of the cap without going over open tubing. Tighten the clamp as tight as you can. Use a drill if possible. Again, do this on both sides.
Put glue over the tube at the point where the tube ends at each side(on and over the cap). Do this on both sides.
Put glue over the tube on the other side of the pvc cap.
Cover the whole clamp in glue.
Pump up about 4 times and check for leaks through the glue. If you hear a leak, cover it in glue. The glue should bubble wherever the leak is.
Empty the air. Let the glue dry. Pump back up and repeat process if you hear any more leaks.
Pump it up 5 times if you don't hear any more leaks. Around the edge of where the tube begins to inflate put glue all the way around each end and let dry.
Empty the bladder and look for an open area.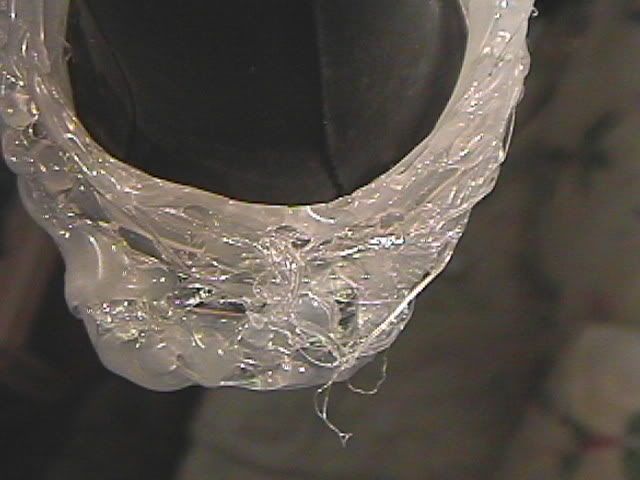 This will create a perfect seal when pumped.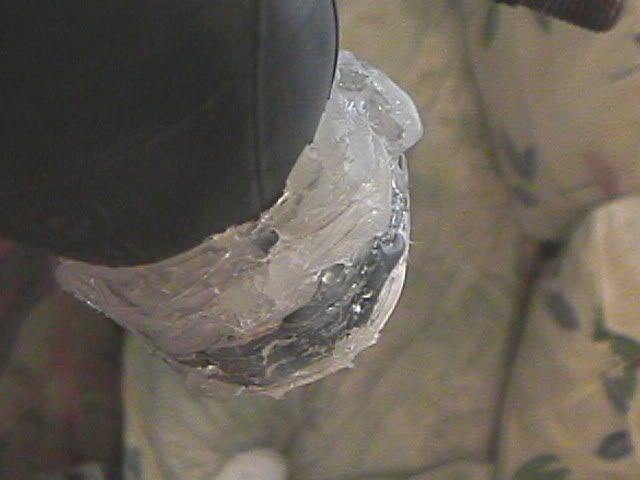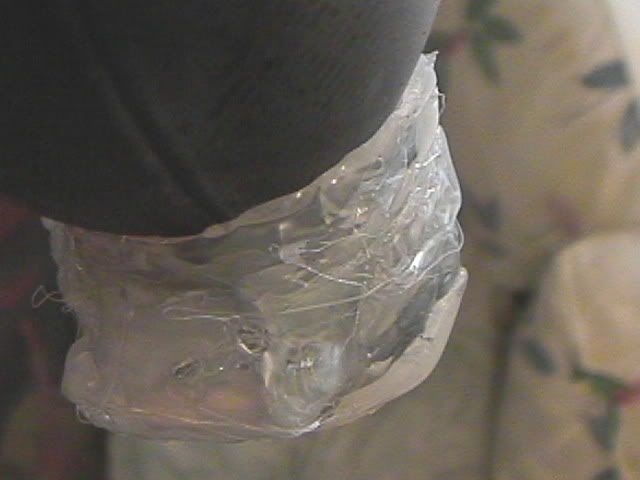 This Bladder is pretty ugly but will work great.(Bladder empty)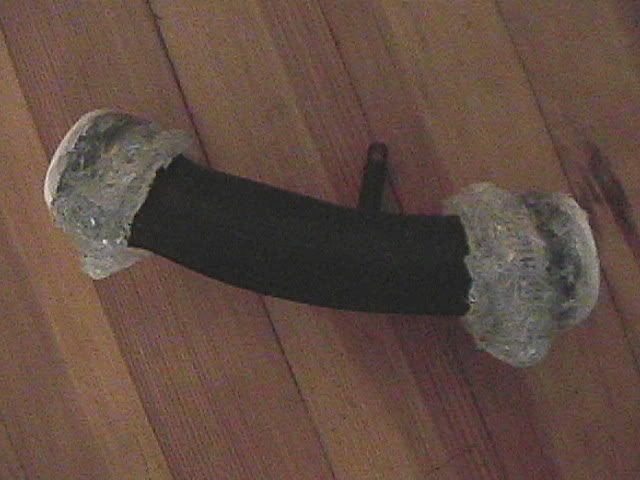 Bladder connected to pump: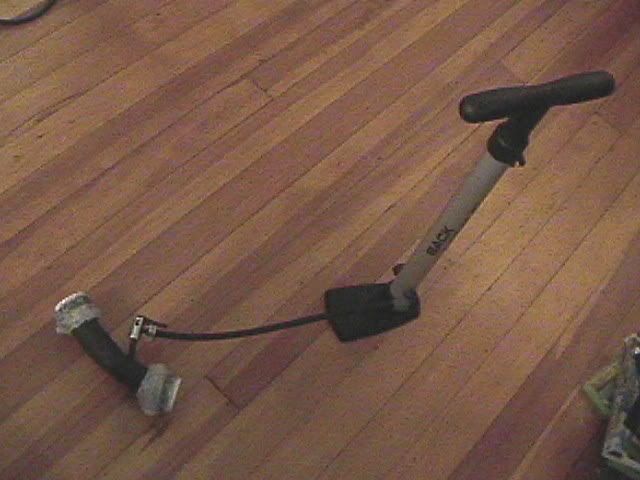 Bladder full:
I'm pretty sure that if you were to use Fishin' Glue and a clamp it would most likely work just as well and look a lot better.
I'm going to continue this post with the making of a gun with the bladder as soon as possible.
I don't see this pump bursting unless you over fill it. I usually pump it about 4-5 times maybe 6. You could probably do 7, but I wouldn't push it and risk it burting on me.
Edited by nerf365, 29 September 2008 - 09:18 PM.