This writeup will show you how to rebarrel your Secret Shot 1 with 17/32 brass, and also add a third barrel.
Stuff you will need:
SS1
Dremel
12" of 17/32 brass
Pipe cutters
Goop
Super glue
A straw
Drill
5/32" drill bit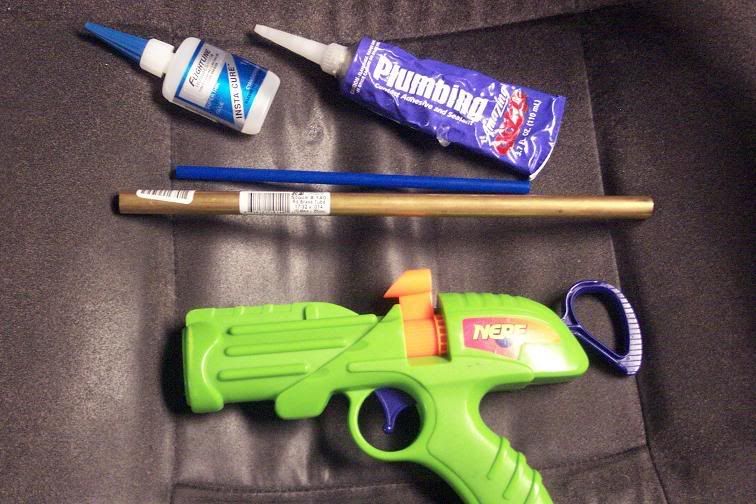 Open it up.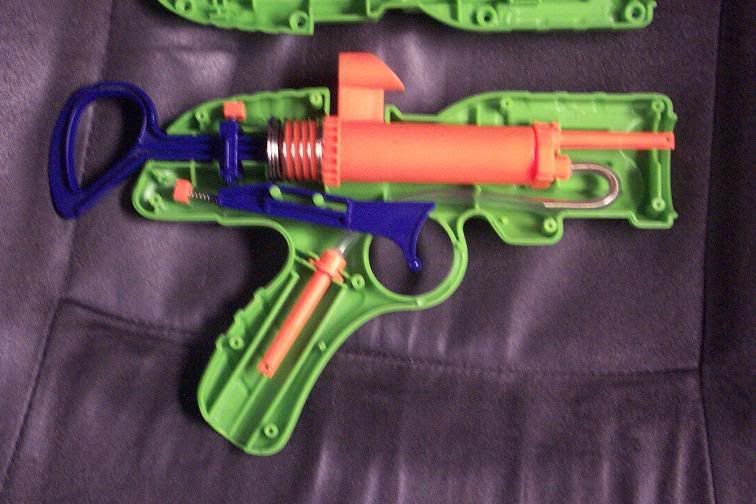 Take out this piece.
Cut the old barrel off, and the rubber tube.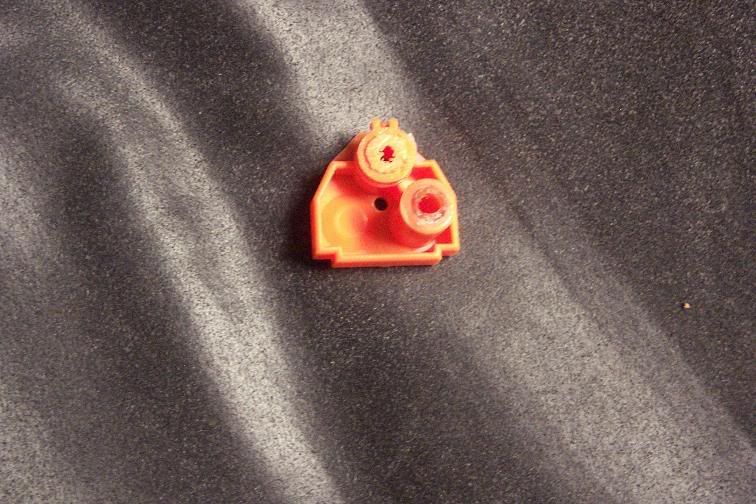 Drill into the empty spot with the 5/32" drill bit. Also drill into the spot where the secondary barrel used to be because the hole is a little smaller there.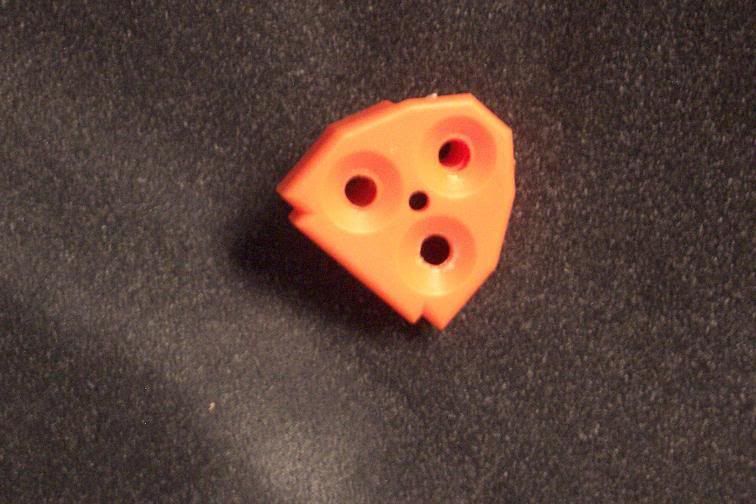 Super glue 1/4-1/2" of your straw on the empty spot. This makes rebarreling it easier.
Cut your brass into 4" pieces.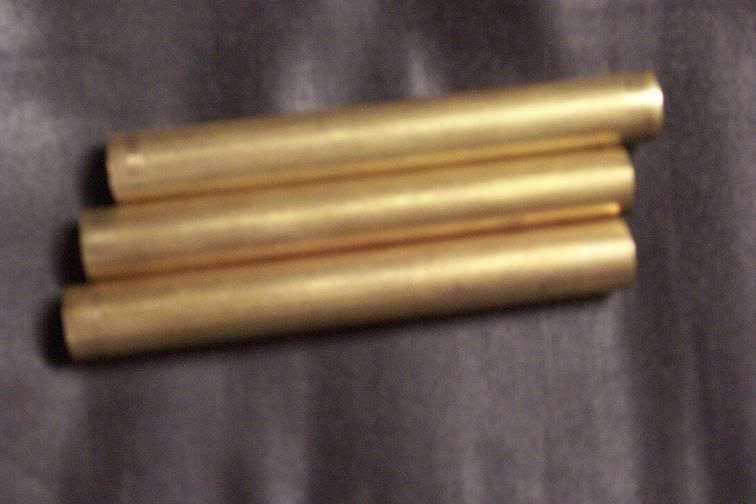 Goop the hell out of the orange piece then put your barrels on. Don't get any goop in the holes. I put a few drops of super glue down the middle of the barrels to hold them in place.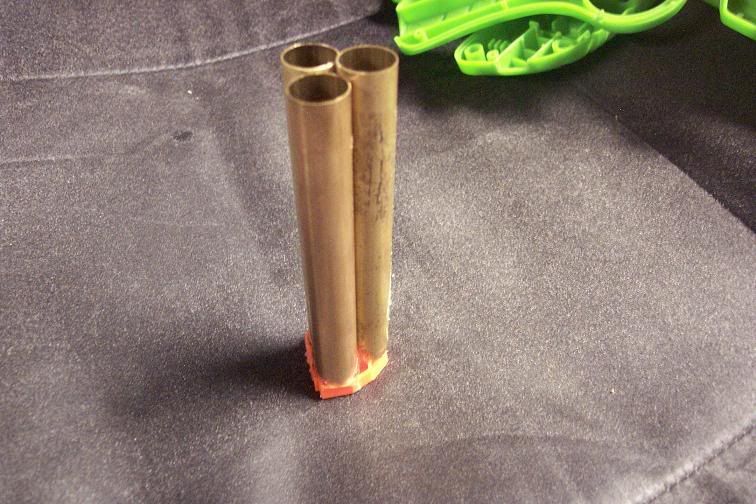 Cut the half of the SS1 shell where you need the barrel selector to go.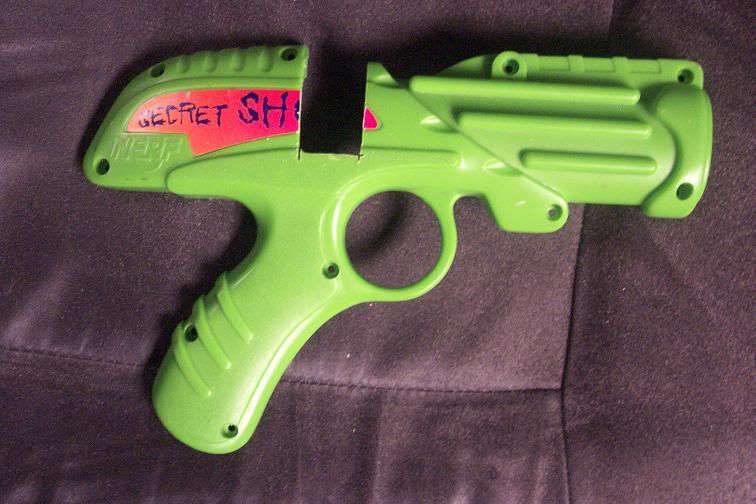 Dremel the inside so the barrels will fit. leave as much plastic as possible where the orange piece goes back in so that it stays in place.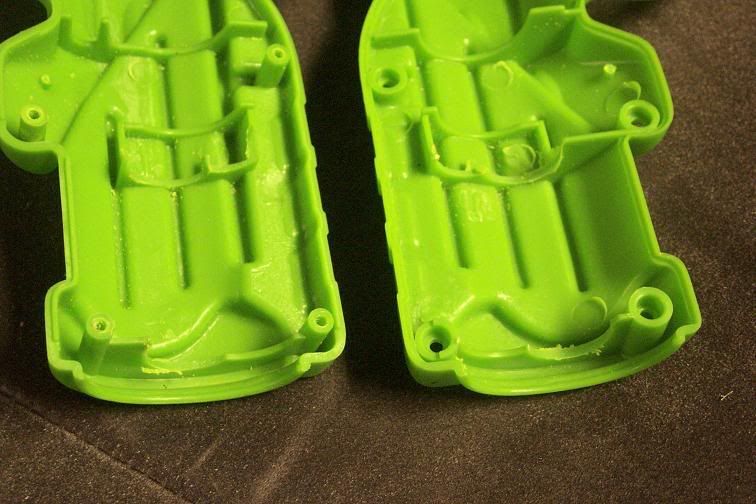 Add some hot glue to the front to stabilize the barrels and you're done. If you want to wrap e-tape around the plunger head then do so. If you can find a good spring replacement then use it. With a spring replacement mine gets 40-50' flat.
Edited by oodalumps, 10 October 2008 - 07:08 PM.