ORIGINAL TOPIC:
http://nerfhaven.com...showtopic=11638
How to make a T20 pistol!
This extremely simple mod dramatically increases the efficiency and range of the Mech Tommy 20 and makes it a worthwhile gun, at least in my opinion.
Materials needed:
-Mech Tommy Twenty
-9 volt battery
-9v battery holder/connector/whatever, here's a picture of what I mean: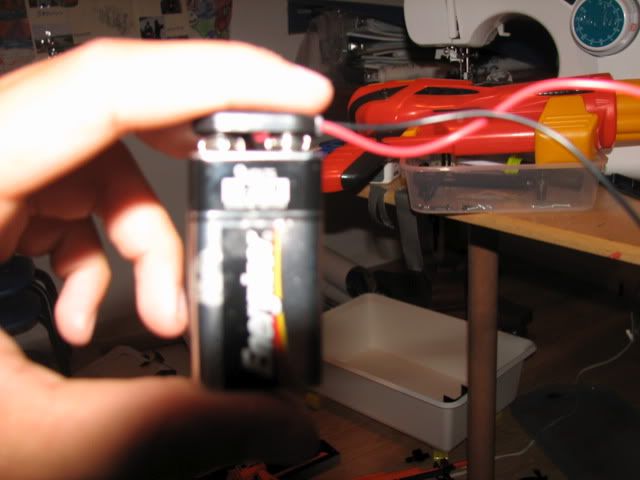 -Some way of connecting wires, like a soldering gun or this: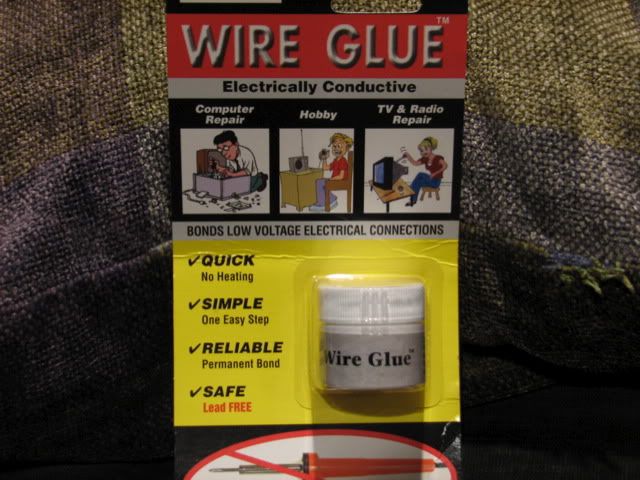 -Hacksaw
-Electrical Tape
-Scissors/wire stripper
Step 1:
Using your hacksaw, cut off the entire stock of the gun, including the battery case, severing the wires connecting the battery case to the main body of the gun as you do so.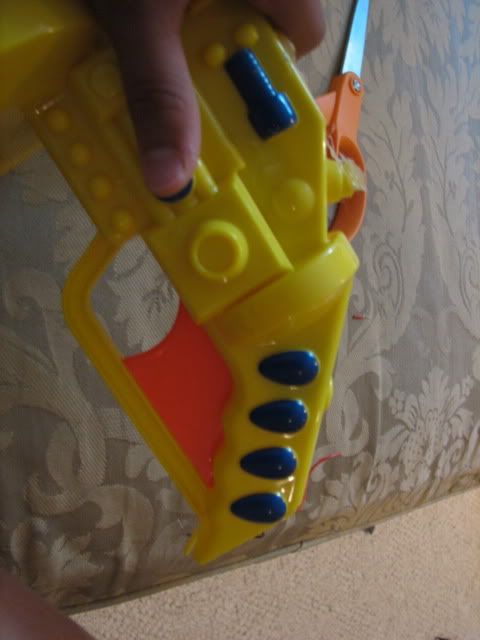 Step 2:
Strip the wires coming from the 9v battery connector and the gun, using your teeth, a wire stripper, or scissors, by pressing the scissors as lightly as possible into the wire until you feel a hard object (the wire), then circling the blades around the wire and pulling, like so: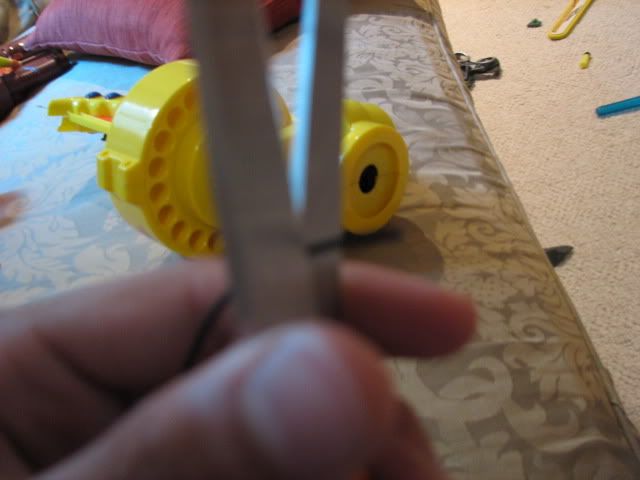 Step 3:
Connect the bare ends of the wires, matching red with red and black with black. I used a soldering gun, but soldering glue or even wrapping in E-Tape are good temporary solutions. No matter how you connected the wires, make sure all the bare metal is covered in electrical tape.
Step 4:
Bust a cap in some fools! As for the battery, just tape it to the outside of the gun or something. Have fun!
Ranges are in the mid 40's to 50s.
Edited by Ubermensch, 08 December 2008 - 03:24 PM.