Part of me snapped awhile ago about the use of the words "Clip" and "Magazine" when referring to dart delivering systems found in the semi and fully automatic weapons. I was on a weapons forum and saw this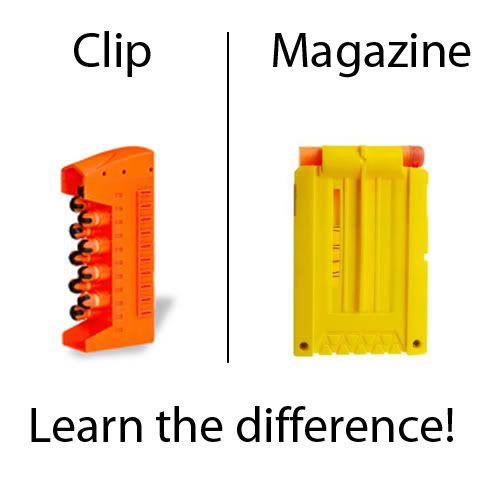 that is when I realized I needed to speak up.
There you go kiddies. Try to get it right, it's not that hard and you just might sound intelligent; though don't over flame those not completely on the ball in an attempt to seem learned.