Here Are some pictures of my JSPB Style homemades based off the design of the "Boost".
Here You can see the double valve trigger mechanism. ( and for all the noobs reading this that is so you can keep shooting without having to pump each shot...)
A different angle... Also I can attach a inline clip or an arrow launcher.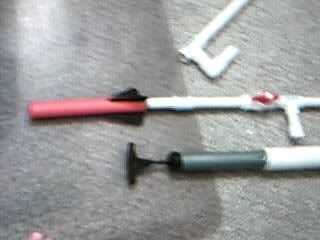 the arrow attachment.
with the inline clip. Please comment!