Well, after a series of times having friends over and playing with these two Titans, both have become worn and my original mods have all come apart (barrel modifications). So, instead of re-creating the mods I have already enjoyed, I felt like doing something a little different, and came up with a plan to hold the innards of both titans inside one gun. Only slightly excessive force right?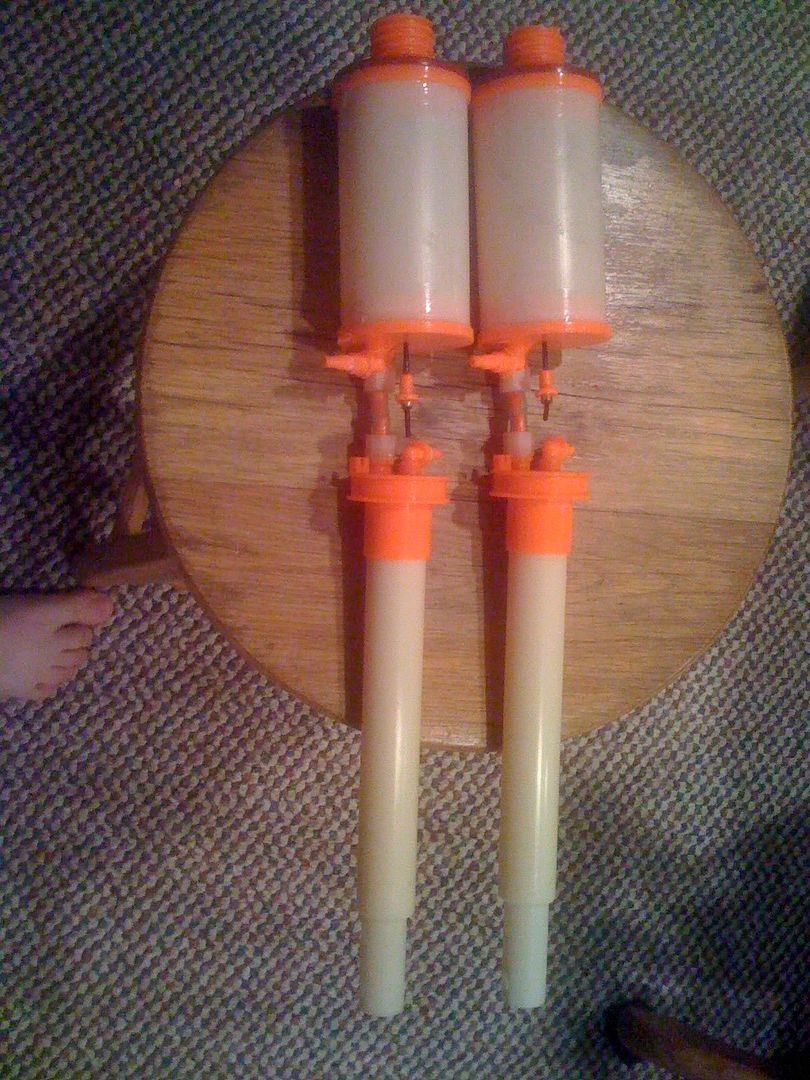 I have designs already for a functional joint firing mechanism as well as a joint pump setup, but what I have a little hesitation about is how to channel the burst from both reservoirs into one chamber. Is it as simple as having them meet in one tube like this:
(Obviously I'd have to get another piece on the left there but I hope that gets the idea there across.)
Or will I need to look into one way valves with the same general shape idea? Or, do I need something completely different? I'd greatly appreciate your comments/ideas and as I move on with this I'll post progress. This is not something for a war, because what I'm hoping for is something far to powerful to be allowed in one xD.
Edit: Also, if you feel this would be more appropriate in homemades please let me know. I'm using existing guns so I figured this would be appropriate... but I may be stretching it a bit.
Edited by Daecu, 07 September 2008 - 09:34 PM.