Ok, in april, training for a national gymnastics meet, one of my ring grips broke. Now for you people who don't know anything about gymnastics and are officially retards, grips are the things that guys wear around their wrist to increase grippage on the still rings and high bar ( the still rings in my case ). And they look like
this
.
I turned my broken one into this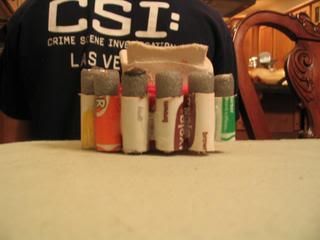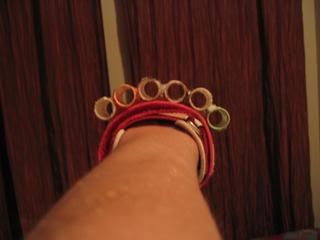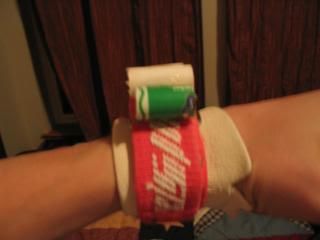 There you have it, six more shots added on to the 5 ammo holders I have on my airtech, plus the two on my NF.
P.S. Sorry about the mongo pictures photobucket wasn't resizing them for some reason.
Edited by Renegademilitia15, 16 September 2008 - 12:15 PM.