So this is a very simple mod since as far as I could tell the gun itself is pretty straight forward and not much room for improvement.
Background
The AT4k is like its previous brethren except that it sports a 12 shot cylinder and is auto rotating. I opened it up a few weeks ago and nearly shit myself looking at the internals. I forgot to take a picture as I hurriedly closed it in fears that I would loss one of the many parts. First pump rotates the cylinder and then all pumps after fill the blast chamber. Pull trigger and repeat.
So all there is to do was a barrel replacement. I work at a daycare, so there are always dead markers laying around, so I have a bag of 20+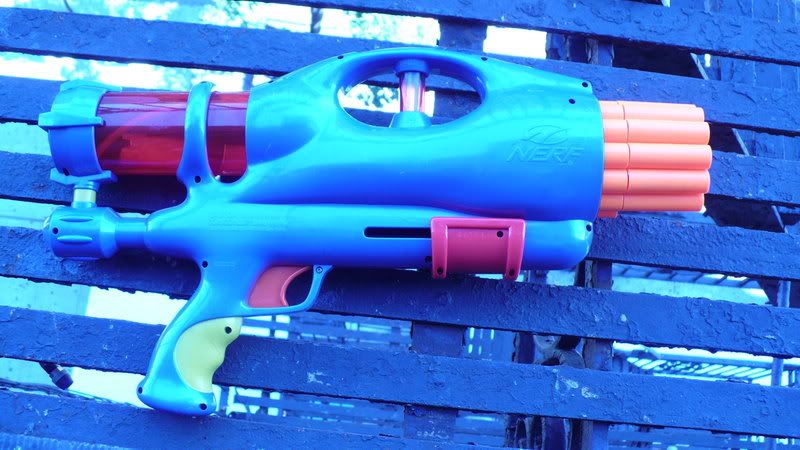 So as you can see, it one of those annoying ARs that takes more than just pulling out the 3 prong bit.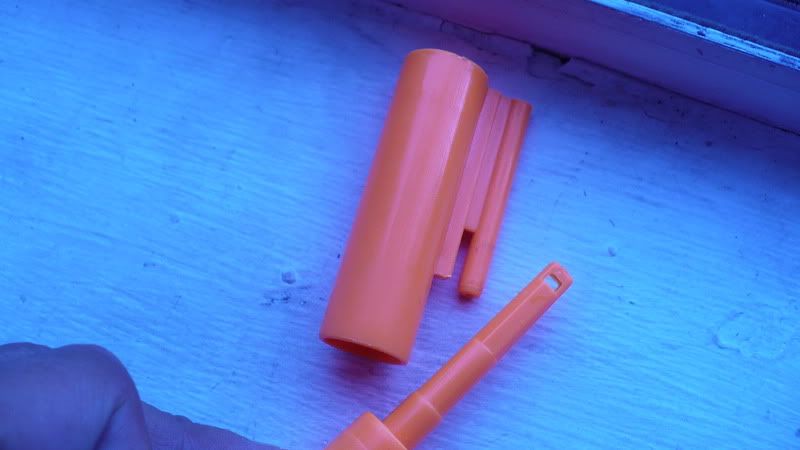 That's ok, because we are going to just pull everything out, as you can well see.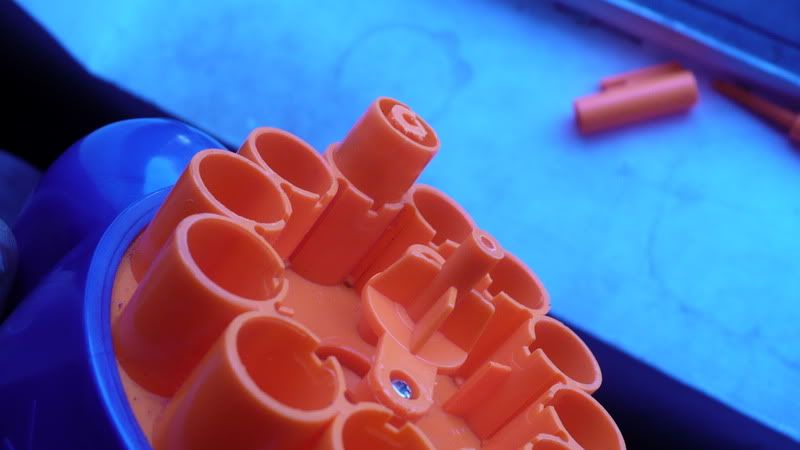 Now just put some electrical tape around the barrels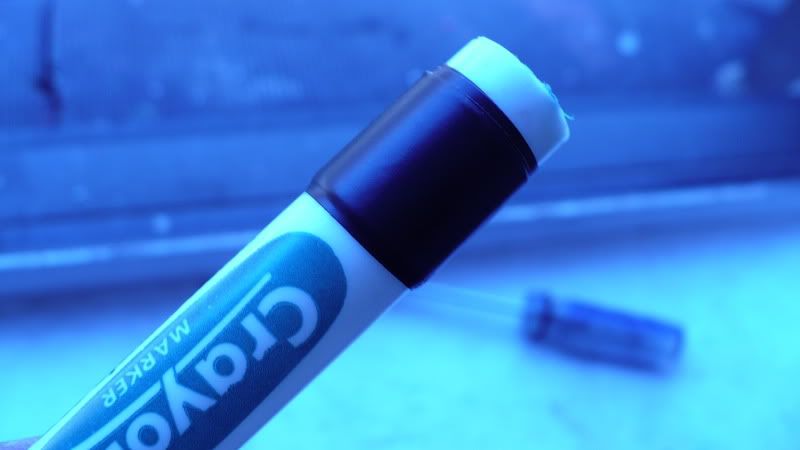 And there you have it.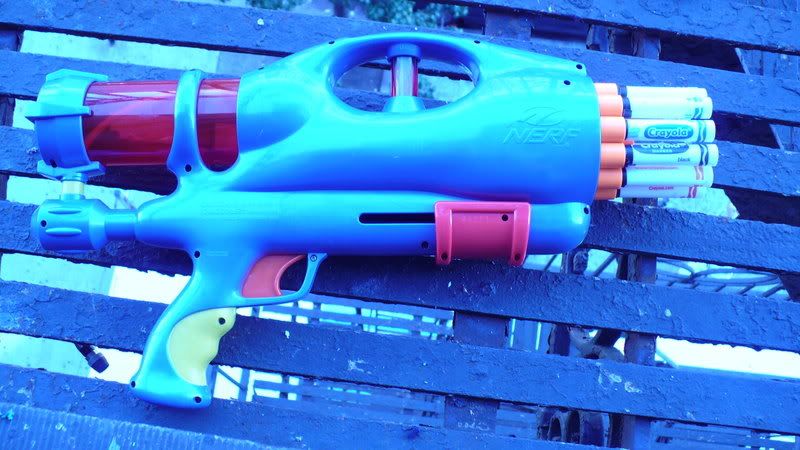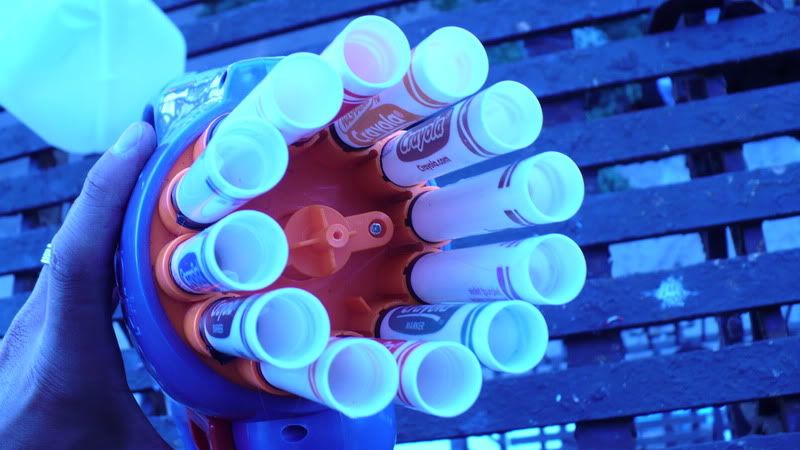 I don't have ranges since I live in an apartment in NYC, and taking any gun like object outside is just begging for trouble. [---Ranges were attempted to be measured and came to 35ft average. This is done through various methods that are not the universally accepted tape on ground system and such is not an official range--] I didn't glue down the barrels since I think longer barrels would be beneficial. I also did not plug the pump as this gun would be good for just pumping and firing in a rushed situation; plugged pumps lead to burst internals.
Questions, comments, compliments?
Edited by CyberPunkGunner, 03 September 2008 - 08:42 AM.