Alright, the gun we'll be working on today is the Lock n' Load.
This mod is for incorporating a 10 inch bungee cord to your gun instead of a spring replacement/addition, so you may be able to skip a few steps.
Materials:
Dremel
Hacksaw
etape
sealant tape
Plumbers Goop
PETG
1/2 inch PVC
Glue gun
10 inch bungee
keyring ( or whatever)
useless FBR (if you want it to be silenced)
Very skinny, but still strong wire (unraveling a small spring would work)
Step one: Opening the gun
Start by opening the goofy lime green cocking handle on top of the gun.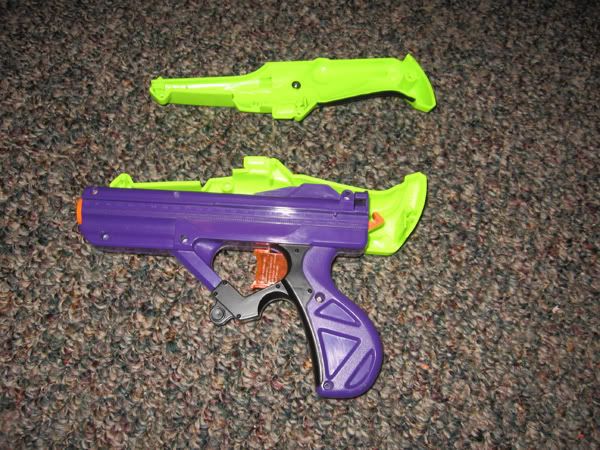 On the right side of the gun, a spring will be attached to the gun with some hot glue, yank it all off.
Next, lets open this bad boy up.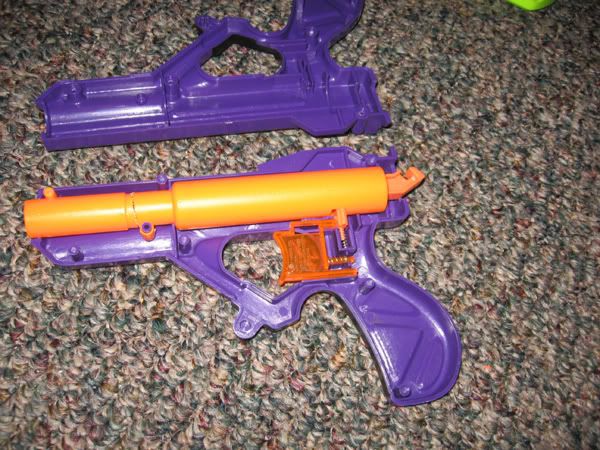 Step two: Barrel replacement
Start by cutting off the barrel at the second plastic ring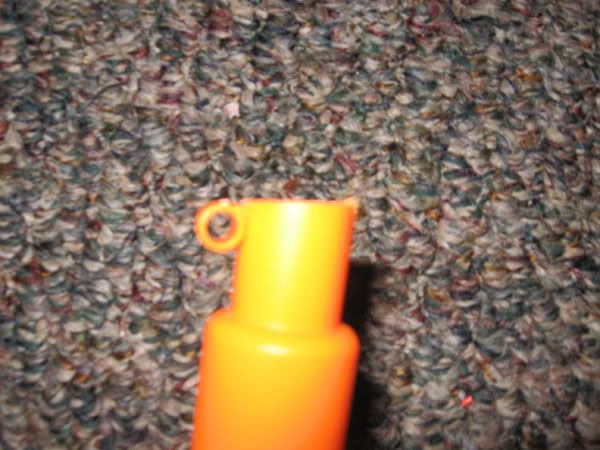 Get yourself your dremel and a skinny drill bit such as this one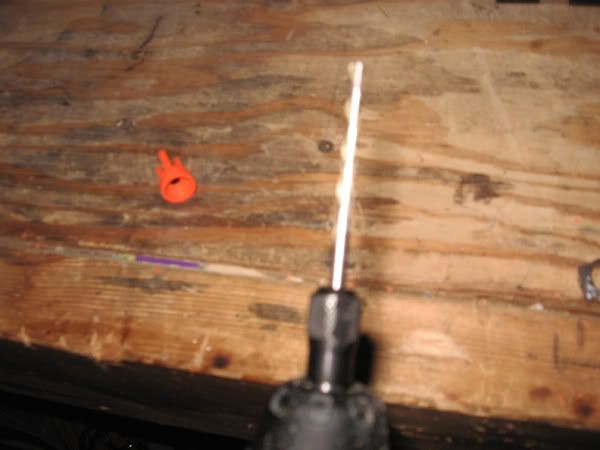 My dremel has a crap load of settings, I recommend using a fairly low one, so you don't end up over sanding/cutting your barrel up
Should look something like this when you're done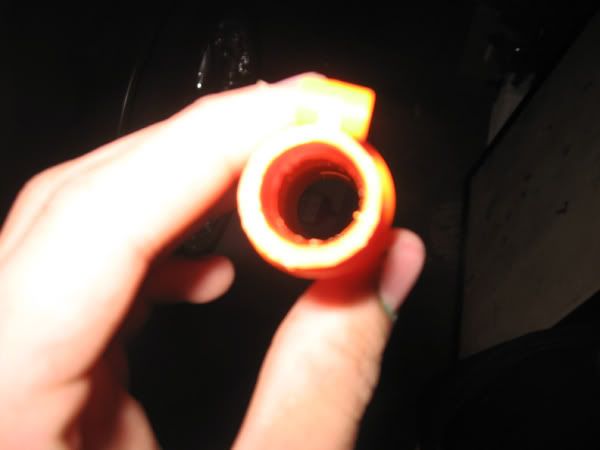 Next, cut yourself a 4 inch piece of PETG, and a 4 inch piece of PVC
Take the end of PETG you're going to put in the plunger and cut 2 very small slits in the end, opposite of each other. Take a skinny piece of wire and place it in each slit.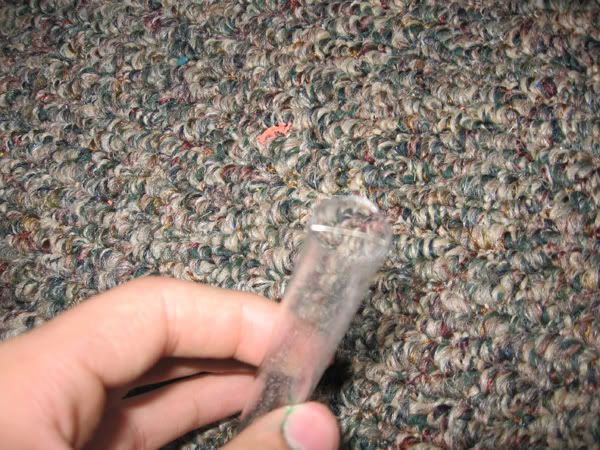 (sorry if it's not easy to see, it IS clear plastic)
Get yourself some sealant tape and wrap it around the wire and lather some goop all around the end of the barrel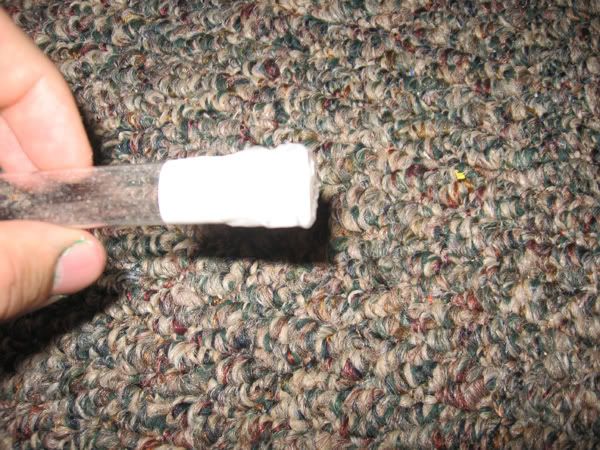 Gently twist the barrel down into the plunger, but be sure not to go too far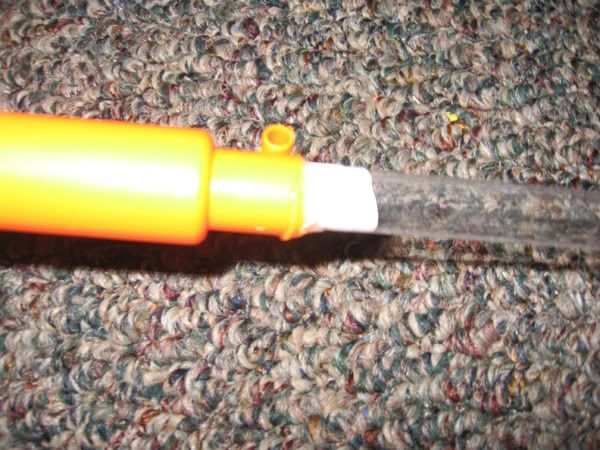 Be sure to check that your wire is still in place
etape your PETG a bit and lather some more goop on the entire set up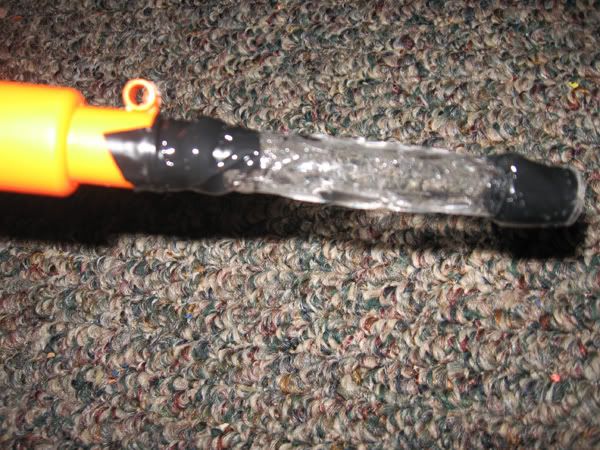 Slide your PVC over the set up as far as it'll go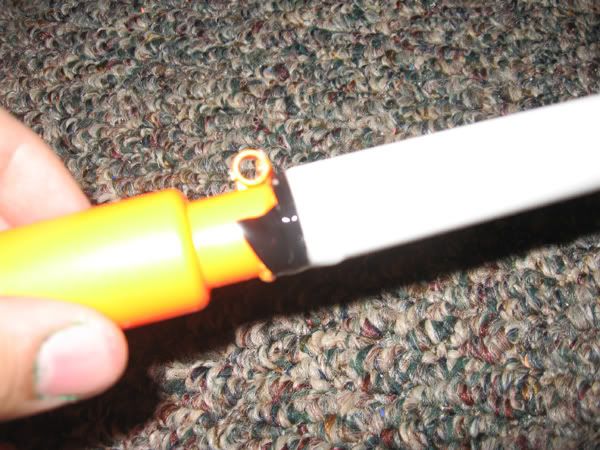 Get your dremel out again and widen the hole for the PVC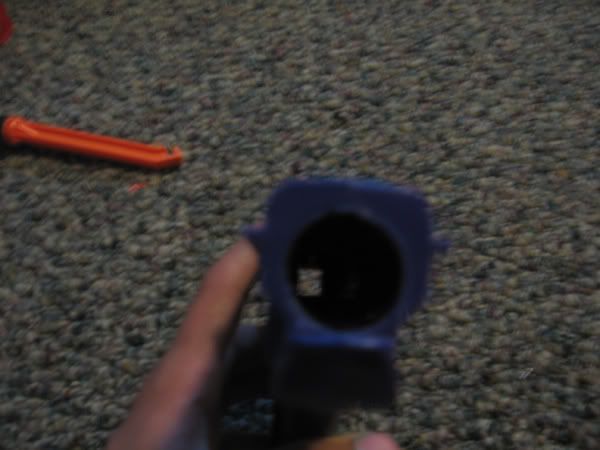 Step three: silencing
Get yourself a glue gun and that FBR I was talking about and cram it anywhere it can fit WITHOUT hindering the gun from being put back together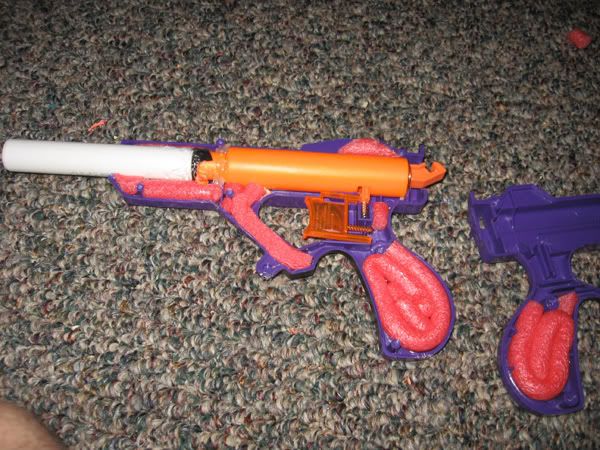 Be sure to check every so often to make sure it's still able to go back together
Step Four: Bungee addition
Get your dremel and small holes on both sides of the guns right here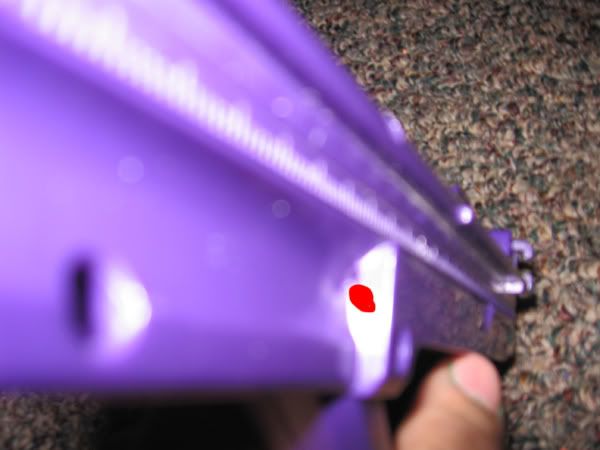 Put your gun back together after adding some etape to the plunger head and adding better springs for the catch/trigger.
Dremel the plunger rod at the end to fit both the bungee and keyring (or whatever you choose)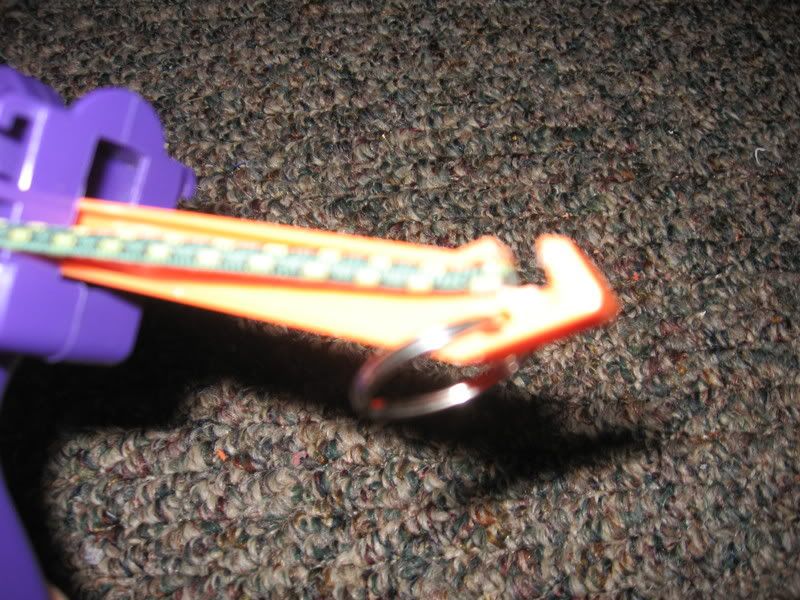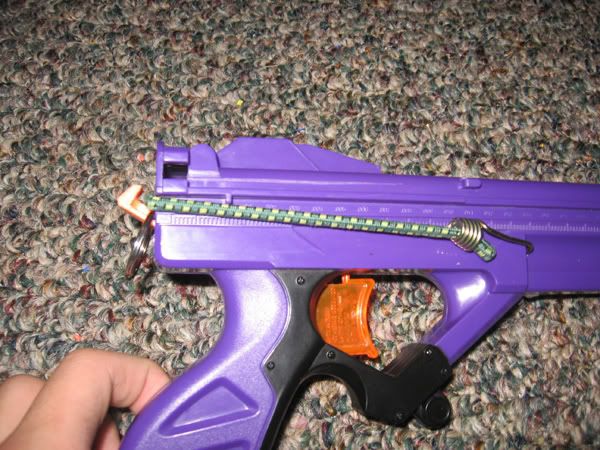 http://img.photobuck...rf/IMG_0091.jpg
(reach my picture limit I guess)
Ranges:
54
58
62
60
54
59
Average: about 57ft
I'm sure this mod can be varied up to get better ranges. Putting holes in the tip of the gun and attached the bungees there, shorter/longer barrel. Who knows, I'm happy with it though.
Comments n' such?
Edited by Soothsayer, 30 August 2008 - 04:34 PM.