Okay. So today I was extremely bored so first I made my crossbow ammo holder, and then I decided to try to single my hornet. It was a success. I had known what to do because my friend did it yesterday, the only problem with his was he had over 20 leaks.
Here's what you do.
Stock Hornet
Hornet Internals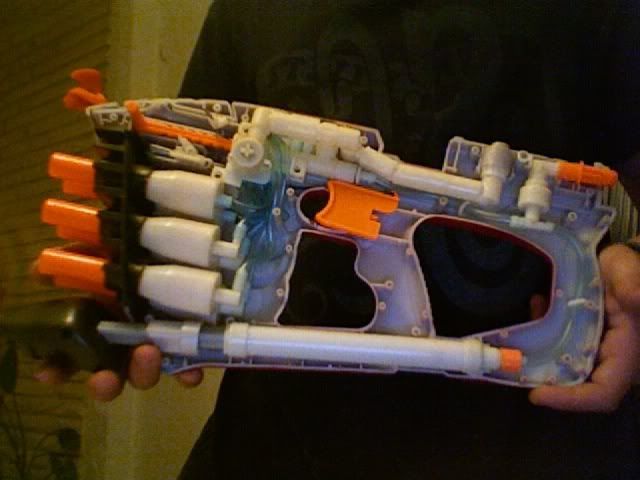 Okay, now what you do is rip out all the internals, and cut all of the hoses except for one. Then fill those cut hoses with hot glue or whatever. Just make sure all 5 are airtight.
Better look at the hoses.
There's going to be a hole in the front of the gun. I used FBR plug it up and I hot glued over it (not pictured). You can use pretty much anything that's airtight. Everything in this gun has to be airtight and you have to be extra careful because i've seen more leaks in this single gun than many other pump guns combined.
Final Product
I'm not going to put it in a case because i'm going to be integrating it to one of my primaries.
Ranges - 10 pumps Flat around 95 FT. and angled I lost the dart because it's dark outside.
Questions? Comments? Flames?