So i finally got a
AT2K
from Kohls on Saturday morning, right when they opened. It didn't even bother me when the girls (including the manager) were kinda making fun of me for buying it by saying "All the way to Kohls for a new gun.." behind my back.
But anyways, its a beautiful gun.
I plugged the pump and did the bic pen mod. (Thanks to 123caviler for the help) Basic stuff.
I also of course sawed off the barrel and took the restrictors out.
So to make the new barrels more sturdy i took the rest of the Bic pen that i had and filled it all up with hot glue.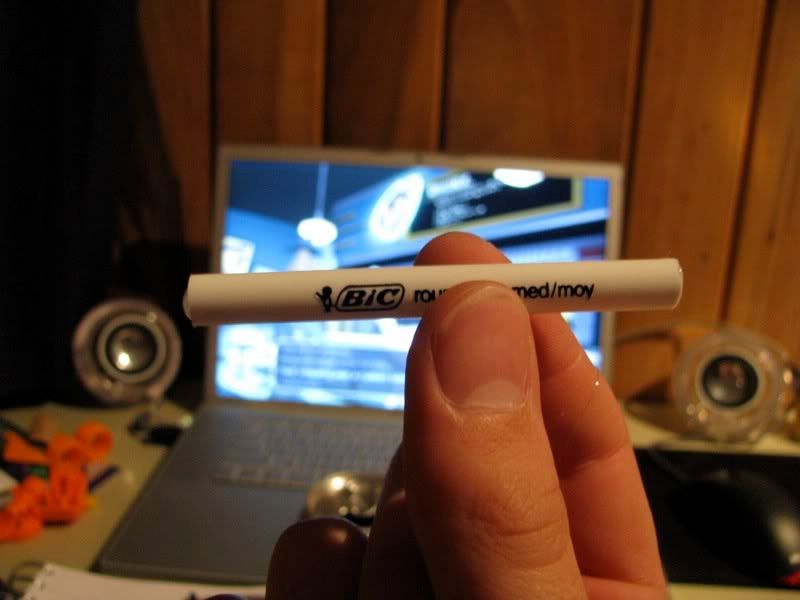 I glued it to the center of the turret to act as a means of stabilization for the barrels.
Goop'd the crayolas in place and let set over night.
Then i put hot glue in between them which dried quickly, holding them straight while the goop dried.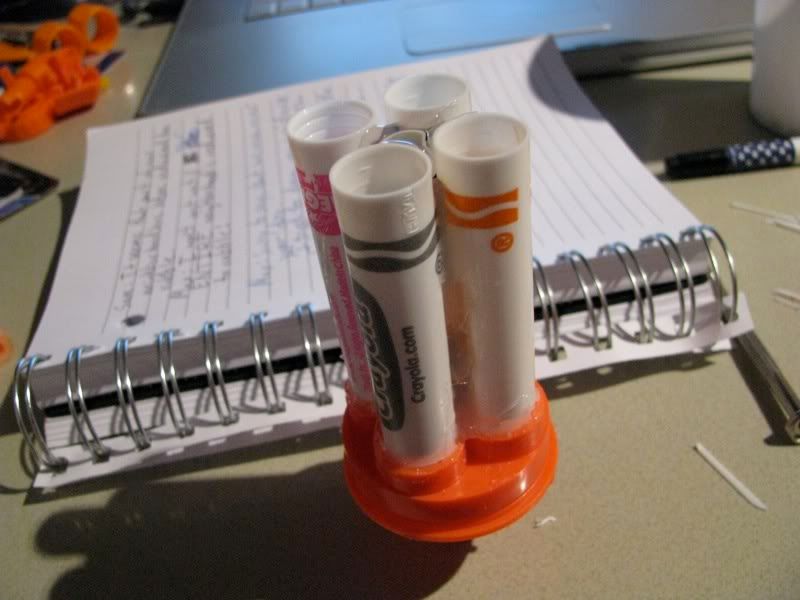 Wrapped them in E-tape once dry.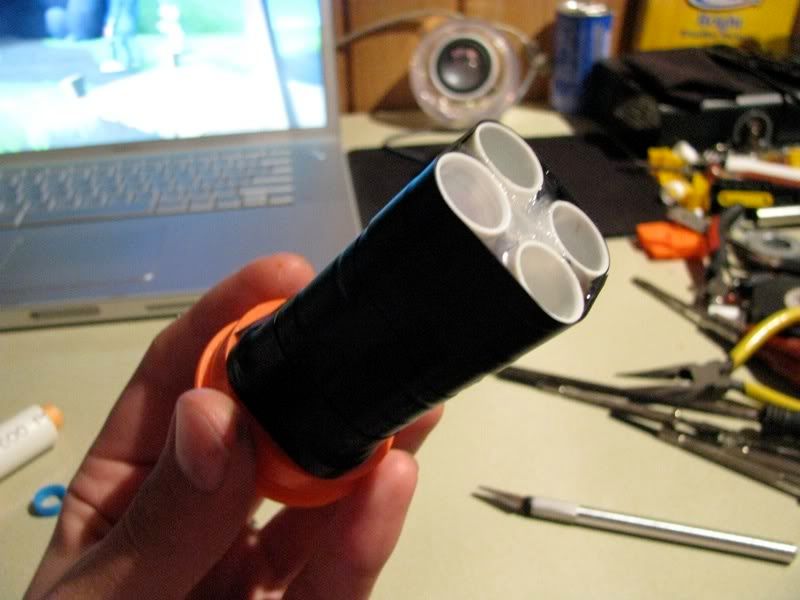 With new barrels: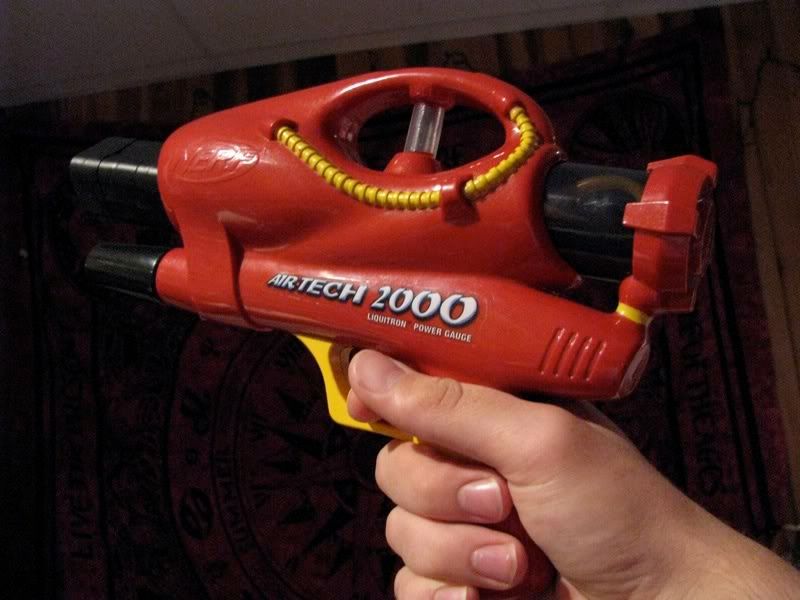 Now, since i have fairly large hands its a big pain to pump this thing since the pump handle is so close to the turret. I fixed this by hot gluing the hell out of a piece of CPVC i had lying around to the bottom of the pump handle: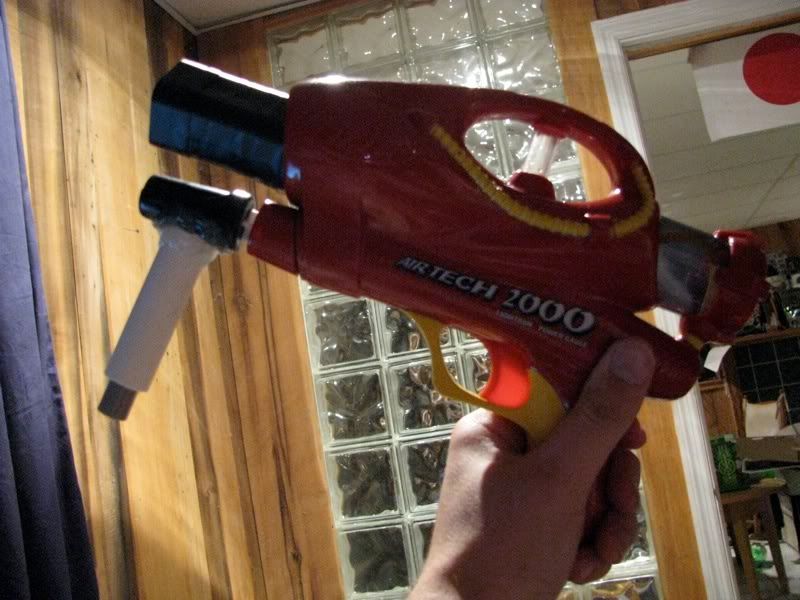 Then wrapped it up in E-tape for comfort and cosmetic reasons.
Ranges are lethal, 80-90 Ft with 4 good pumps.
I've always had this interest with burst shots in guns, primarily in multi-barreled ones. I was going to use a Sharpshooter II for carrying out this fantasy of having multiple burst shots waiting in a sidearm or secondary gun, but I think this
AT2K
does this much better.
Video of using burst shots:
Qs? Cs?