The majority of the guns my friends and I use at our wars require
ramrod
s to get the darts to the bottom of the barrel.
Most of the time, we simply use unsharpened pencils, but for barrels longer than 8", the dart just wouldn't reach to the bottom.
Granted, this is a small problem, but I found a solution that some might prefer over sticks and pencils. You guys will love this: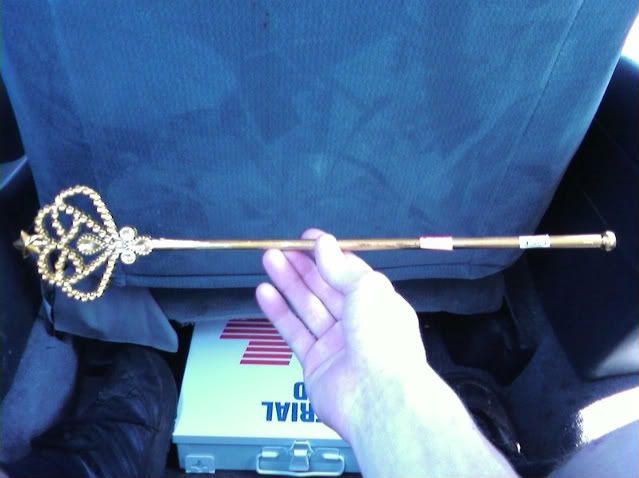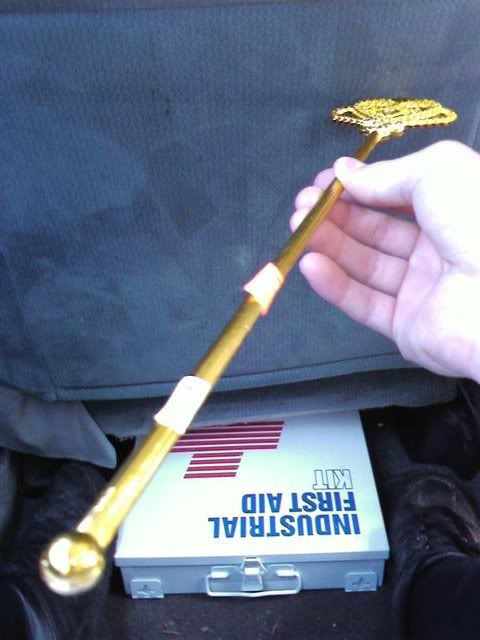 Magic wands! Awwww...
Ahem, anyway, I picked these up at six star for a buck each. They are ideal because they are over a foot long and have the little ball on the end as you can see in the second picture. Before I found this, I used barbecue skewers. However, the small tip would cause the dart head to move to one side or the other. The ball on the end of the wand pushes evenly on the dart and it fits into PETG and brass barrels.
Ok, ready for the mod?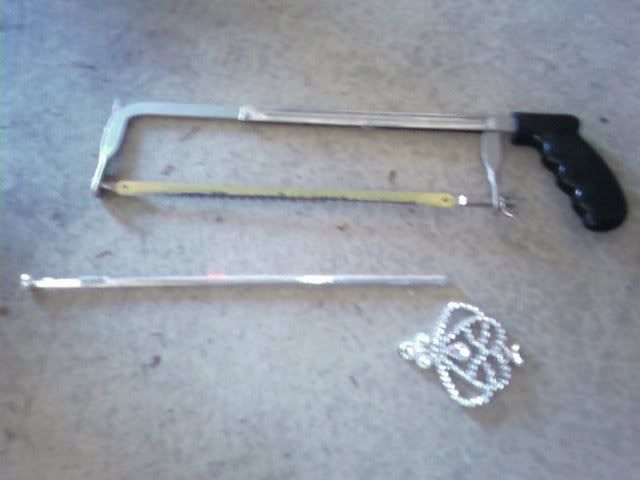 Tada! Now you have a
ramrod
and a decorative piece to adorn the side of your gun. Of course, I suppose real men would just use the whole magic wand.
I lost my last one because it doesn't stand out very well, so I remedied with a coat of flourescent orange spray paint.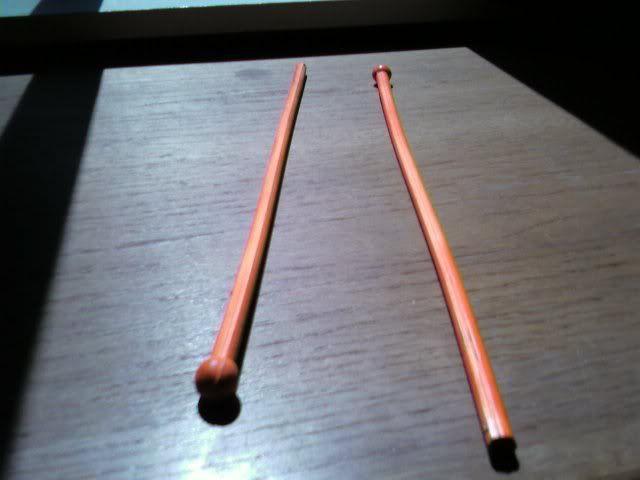 And that's it! A cheap and effective
ramrod
.