Alright, so the biggest disappointment of the Mega Missile was the pumps lack of size. I took a hornets pump, cut it down(both the tube and the handle),and wrapped it in electrical tape and jammed it in there. I then preceded to cover it in hot glue.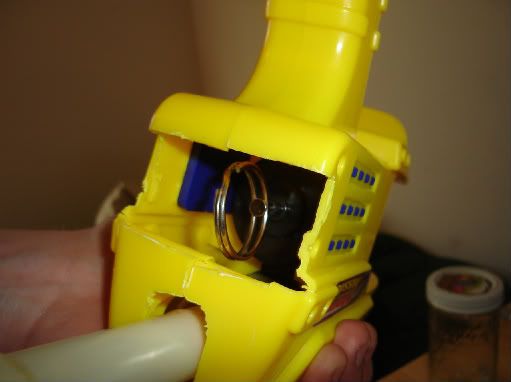 This mod also makes the gun more comfortable to hold upside-down. I have no brass, so no range tests yet, and I used a keyring trigger because the original one couldn't fire the gun after about 15 pumps (of the hornet pump).
Edited by doubleshot, 21 August 2008 - 09:03 PM.