I have been busy modding and making writeups(my second writeup today) so I hope you enjoy it.
Supplies
hot glue gun
industrial spring or some stock spring
another stock spring
5/8" drill bit
drill
etape
cpvc
hacksaw
First cut a piece of cpvc as long as or a little longer as the stock barrel.
Now take the end piece and drill through it.
Then slide it on the cpvc and it should be an extremely tight fit. Leave a little bit sticking out from the end.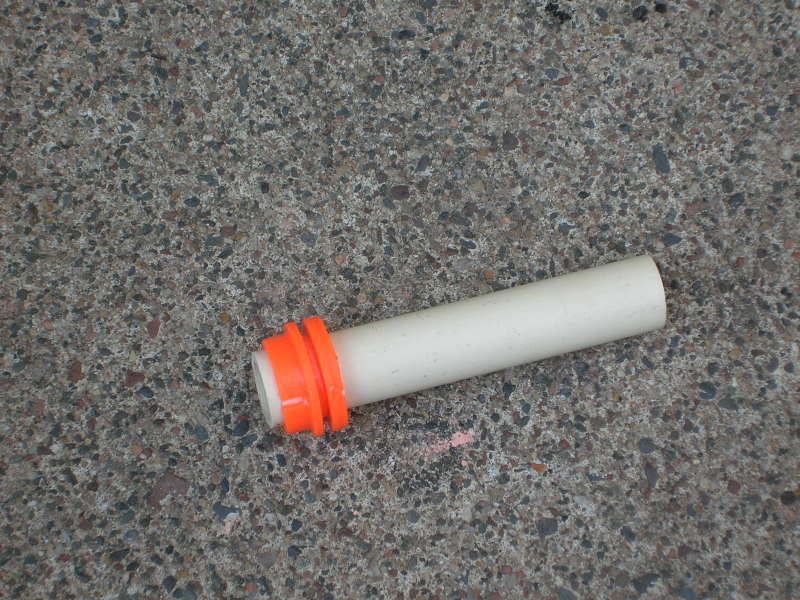 Now wrap some etape around the bottom so it fits nicely in the plunger tube.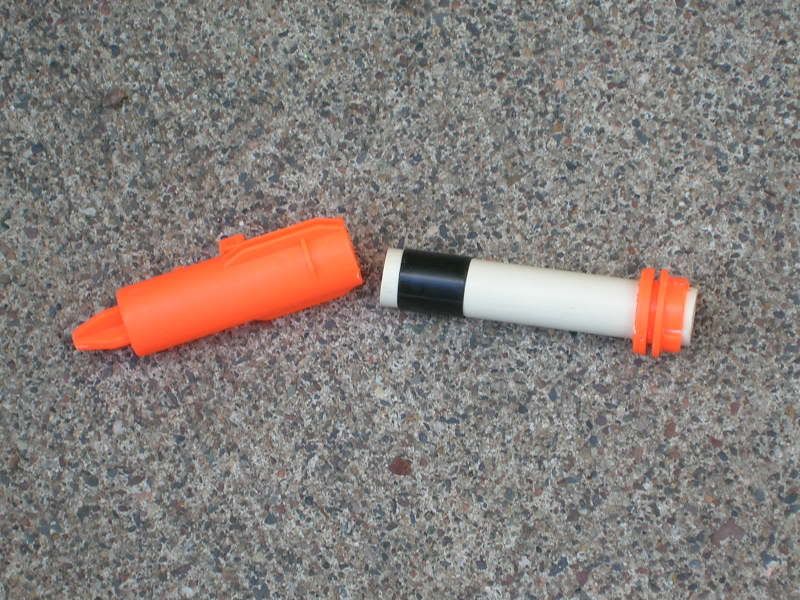 Now take another spring and wrap it together with the lsfg spring.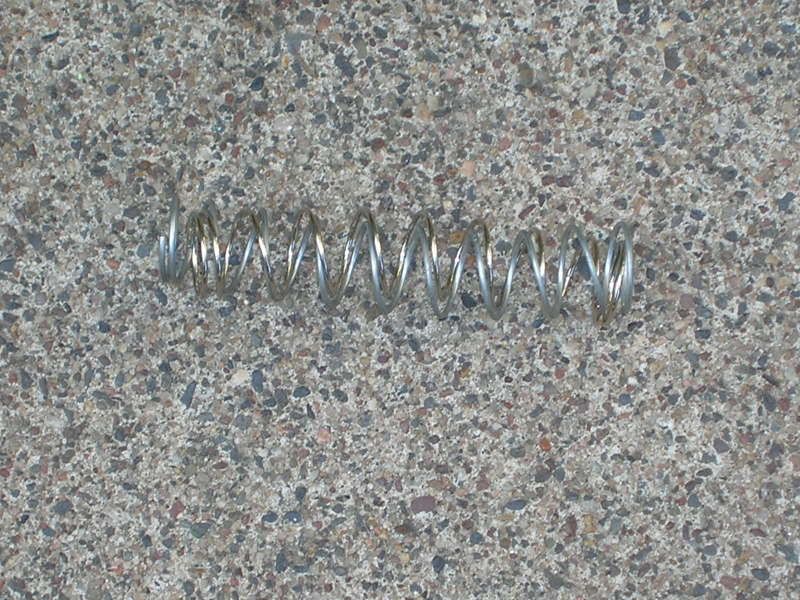 Then cut off 1 or 2 coils from each one. I don't have a picture.
Now measure inside the case so that the catch mechanism and the industrial spring have constant force. Then cut it to that length.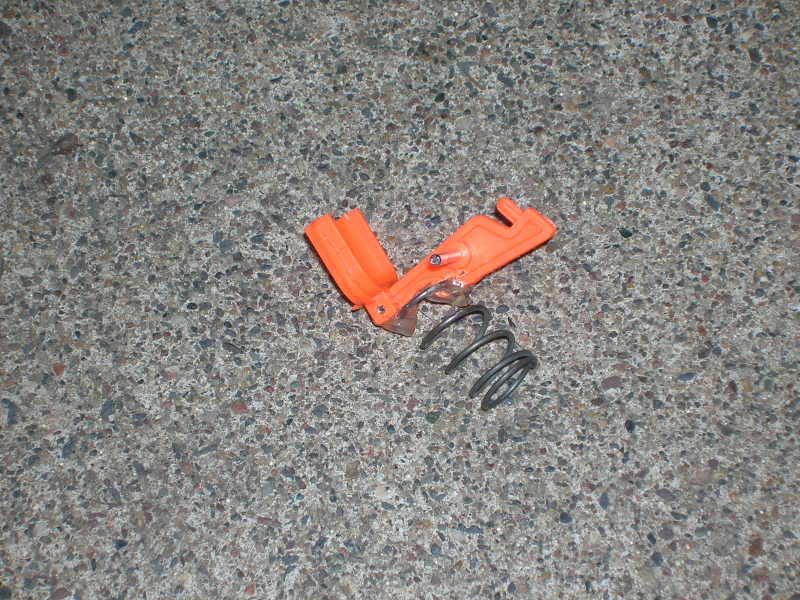 Here is how it all should look. (I was testing the rest of the industrial spring and it got less range than two combined springs but that was most likely from something wrong inside it. Trim down the long plastic piece on the priming handle so it doesn't get in the way of the spring.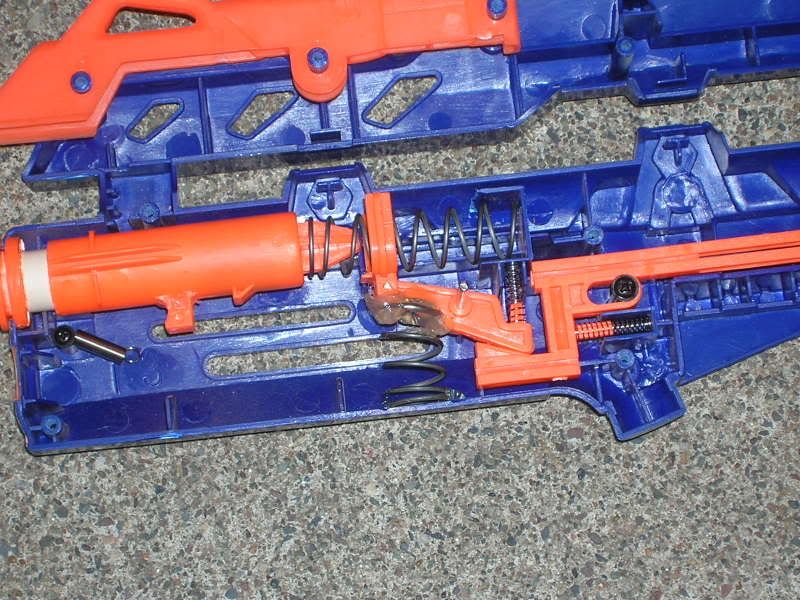 Now put your gun back together and now you are done.
I don't have ranges yet but will hopefully will tomorrow.
As you can see my camera is fixed.
Edited by NerfCrazy, 20 August 2008 - 09:56 PM.