Please don't rain fiery wrath down upon me for my bad pictures for my camera is not working properly and I don't know how to fix the setting since my dad set them up.(they are custom settings) I will hope to get it fixed before my next write up(most likely in a few days).
The nitro quad despite what nerfcenter says it can be a left handed gun.
What you do is pull the plunger assebly of and turn it around. You then pull the barrel assembly out backwards and you flip it around and put it back in. Bam left handed people can use it now.
Anyways so here is what you need
a drill bit that fits inside an old style barrel post(the hollow posts)
a hacksaw or other cutting device
hot glue
etape
x-acto knife or something along those lines
cpvc
pliers
Unscrew the screws and cut down the barrel posts as short as you can see in the picture or you can leave them a bit longer.
Next take your drill bit and pliers(to hold the bit) and drill out the inside of the post but don't drill too far or it will most likely break.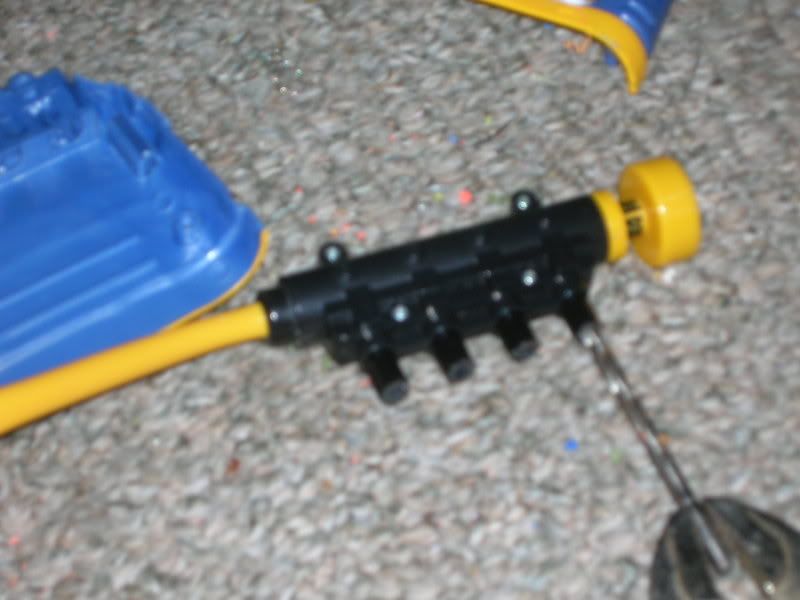 Now wrap etape around all the posts to make it a tight fit for the cpvc. Then cut off the excess.
Then dremel out the casing to fit the cpvc. On the left is the cut down side on the right is the stock side.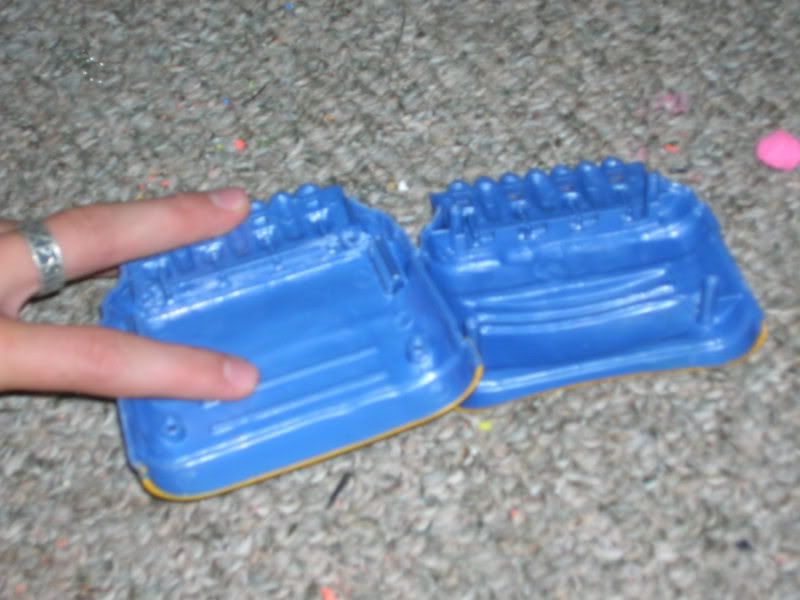 Now cut 3.5-4" lengths of cpvc.
Go ahead and go wild with hot glue to stabilize the barrels when you glue them on. Glue at the base and around the base of the etape for the bottom part.
Since there weren't really air restrictors the ranges aren't all that great.
Ranges
29,32,32,34,27 feet see not so great
from both sets of barrels
#1 and 2
12 and 26, 21 and 24, 20 and 17 feet
#3 and 4
generally the same so I don't need to post the ranges.