Ok, have you guys seen hereticorp's BB DTB integration? If not, it's right
here
.
Anyway, I love the idea, and had a stock BB, but not a DTB, so I did the same thing but with a maverick. I connected the BB's air chamber to the Mav's air chamber using 17/32's brass. A tight fit, but it worked. I also kept the triggers seperate, cause the Mav is much smaller then the DTB and it was just easier. I spray painted it green, and it will have details of white and something else when I'm done with it. It's not nearly as clean as his, but I like it. So, here it is.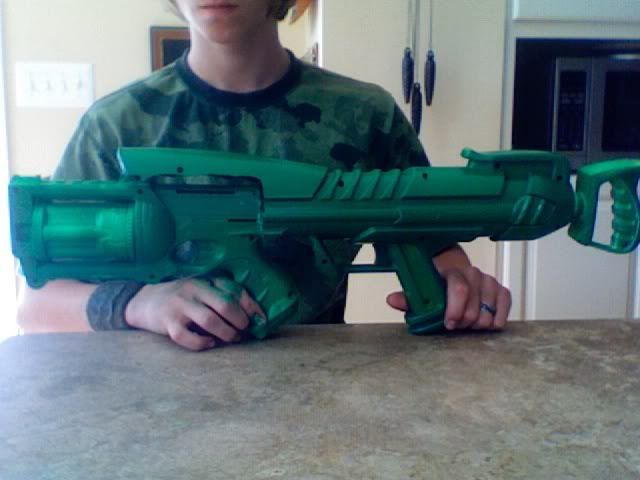 I also did the Russian rullete (not sure how to spell that) mod to the Mav.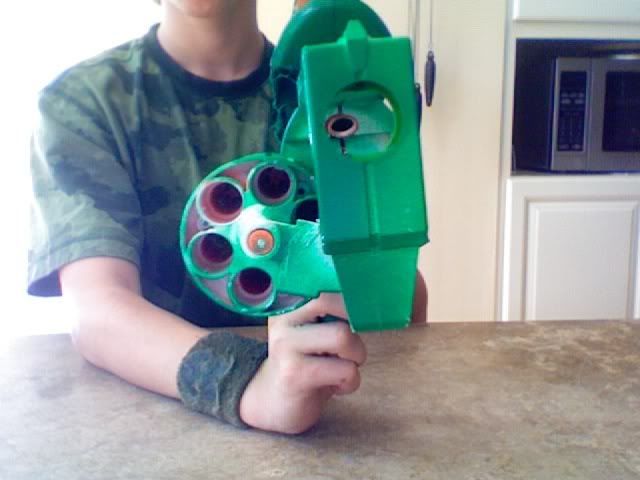 I'm not sure why, but my ranges are in the low 70's, rather then his in the high 30's. I think it's because i made the BB trigger separate. Anyway, It's got two triggers, as I've said, so to operate it, I only need to pull the Mav's first to advance the barrel, and then the BB's to shoot the dart. This is, after I pump it 10 or so times.
I'll be able to show internals soon if anyone needs them.