Well one of the advantages of my job as a wandering bike builder is that I pretty much am in a Target or Kmart every day of the week so I don't have to make an extra trip to go hunting for new toys. While in a Kmart today in the south suburbs of Chicago I came across this little guy.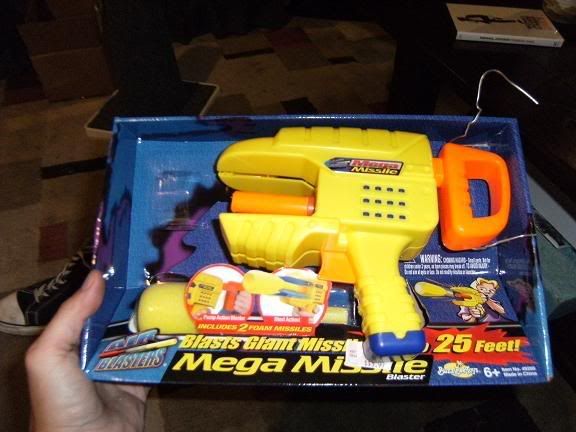 For 6 bucks I couldn't pass it up. Here's a little disclaimer before I post the mod: I realize this is an incredibly simple mod and I'm only posting it because its a relatively new gun and I haven't seen any write-ups on it yet
Ok here goes.
Materials:
Mega Missile
1"x1/2" reducing coupler /bushing (I couldn't find a slip coupler so I just used a threaded one with a male threaded 1/2"adapter)
Saw
Glue gun
Screwdriver (philips head and flathead)
The first thing I noticed about this gun is the ridiculously small stroke length of the pump handle. Its literally like and inch and a half (pic later). There are only 8 screws in this thing, so once you take all those out all thats left to do is get rid of the blue cap on the bottom of the grip.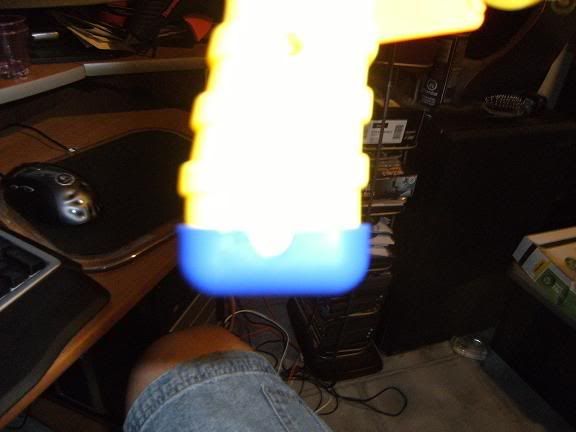 Just pry it off with a flat-head screwdriver or pry the two halves of the shell apart until it breaks. (Its just like the orange piece on the end of the barrel of a Big Blast, seems like BuzzBee likes doing this)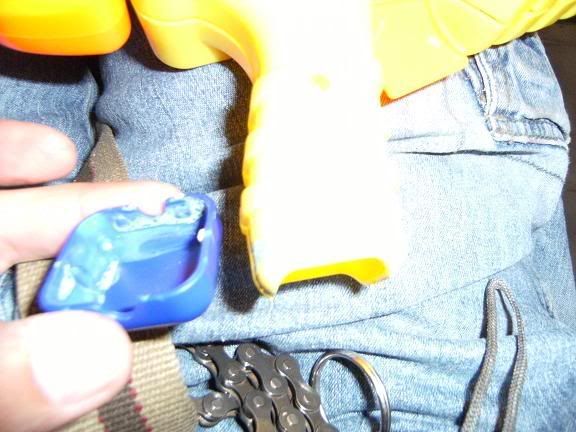 Once you have that piece off you are treated to a nice simple internal setup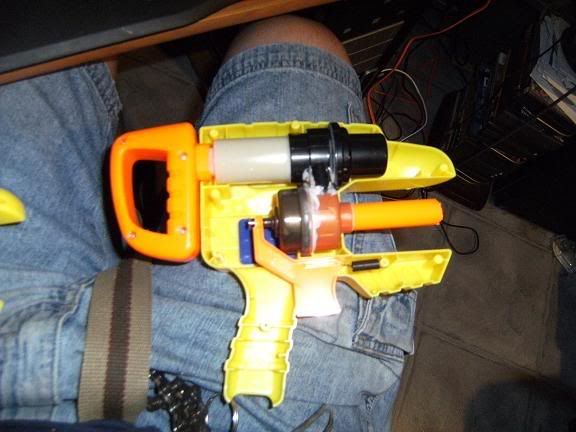 My immediate reaction to it was to say that it was almost cute, being so small and compact. Now you could just saw off the end of the short orange barrel and call it a day, but that wouldn't even require you to open up the case and that is just no fun at all. I took the internals out and cut the orange barrel about a half inch from the end of the tank and put on the coupler, which I hot glued on and drilled two small holes in the side to seal up the empty space with (ala Captain Slug and his Big Blast mod)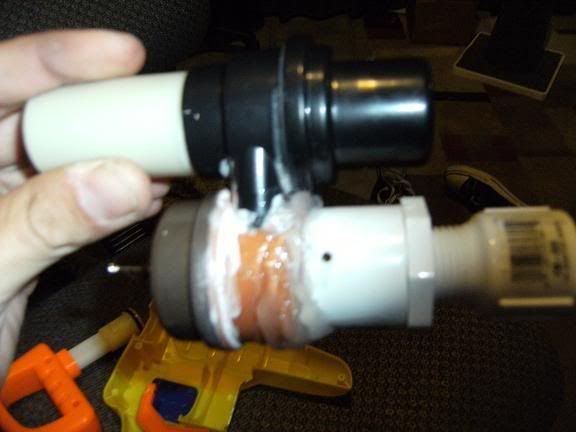 Of course there was the obligatory plugging of the overpressure valve (which on a gun this small is pretty much required and the fact that it only cost 6 bucks, I am not too worried if the tank ruptures)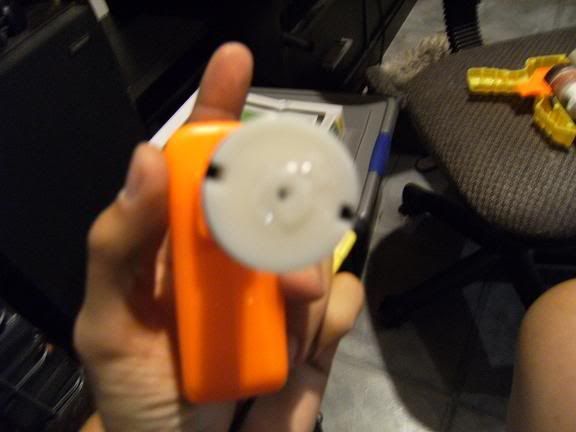 I trimmed the shells to accommodate the size of the couple (no pics of this as my dremel is broken and I just used a small pair of clippers so it is kind of messy). Then I screwed the little guy back together and I had this.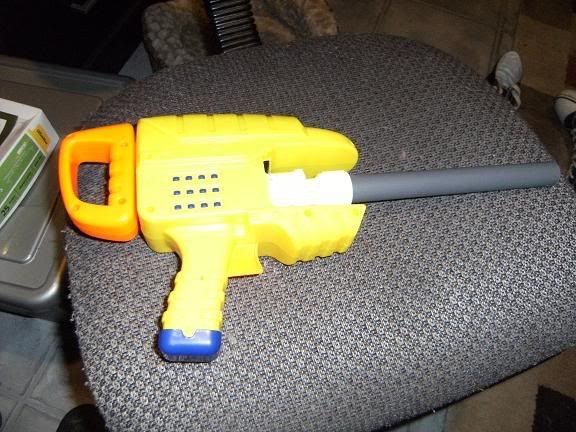 And here is the picture of the pump handle pulled out as far as it can go.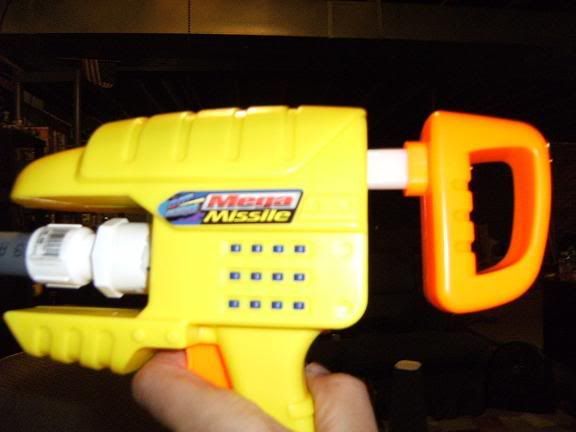 Its too dark out to check actual ranges but loaded with a stefan it easily cleared the full length of my basement range which is about 45ft. So there you have it, a simple little mod (which I by no means claim to be completely original) for a nice cheap little gun. I will post actual ranges tommorow after work. Thanks for Reading!