So I recently got a couple rattlers for free from a yard sale (end of the day, they wanted everything gone). Striped them for the springs to put in my sawtooths, but I can't stand the idea of making any nerf gun useless, so I decided to give a Rattler a try at glory.
First off, I did the basics. It has a spring from some old dart gun I used to have that broke (it was intended to kill moles or squirrels, so the spring was pretty powerful), and a stock maverick spring. Covered the plunger head in electrical tape and added some lube.
So there's the parts of this mod I figured did not require any pictures.
Next up is barrels. I chose CPVC, but I have a couple extra rattler "clips" that I'm going to put PETG into instead when my new shipment arrives.
So get your CPVC, and cut yourself 4 pieces, all about 2 and a half inches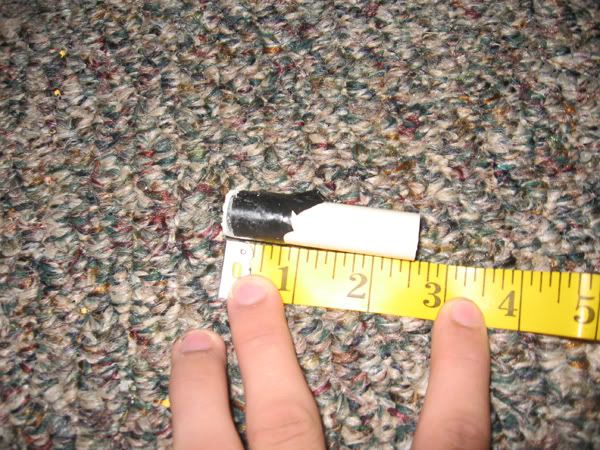 Wrap up one end in electrical tape and stuff it into the stock rattler barrel.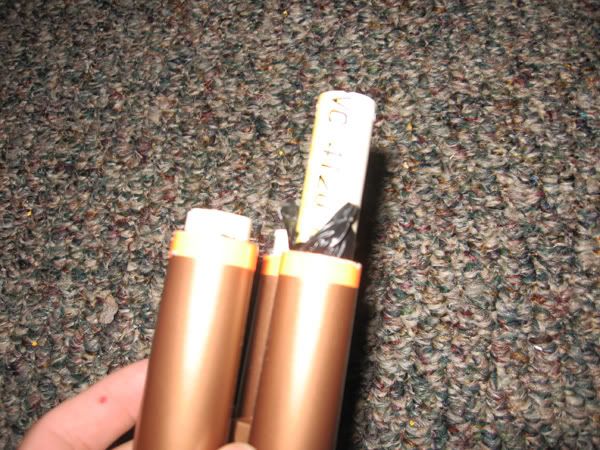 Be careful, CPVC can leave some gnarly cuts, so personally I used a little assistance to get them down all the way.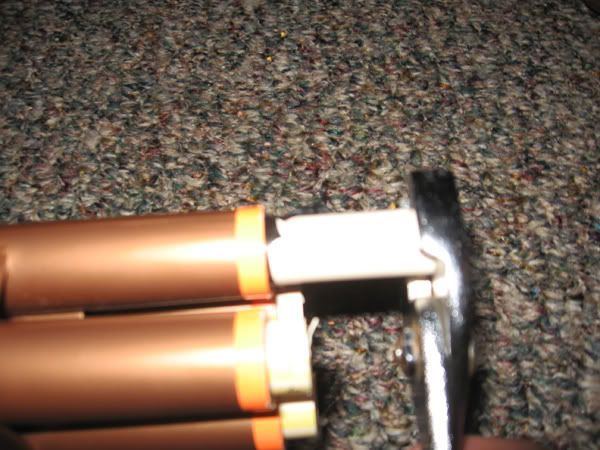 Your new and improved rattler barrels are done.
Now, on to the trouble of aiming a rattler.
We will now be adding a stock. Keep in mine, there's a million ways to do this process, this is just my sloppy way of doing it.
Get your dremel or drill and make a hole big enough for your stock to enter the rattler's shell.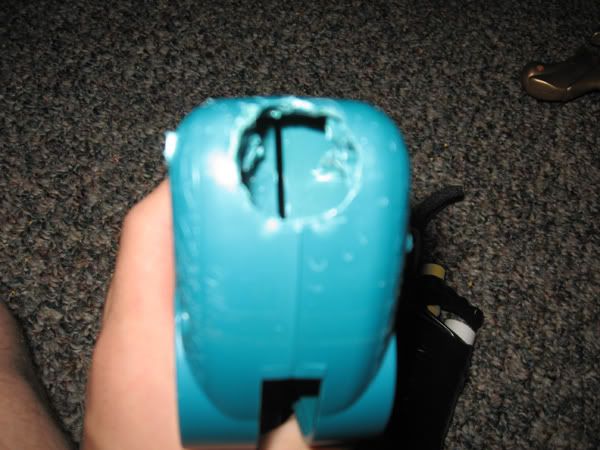 Now I made myself a stock contraption of PVC, CPVC, zip ties and electrical tape. Amazing, I know.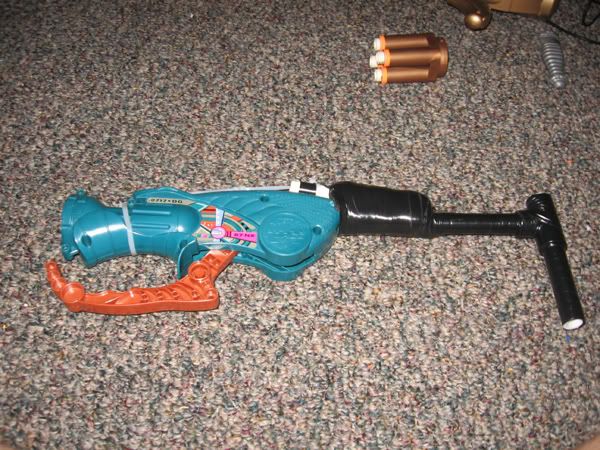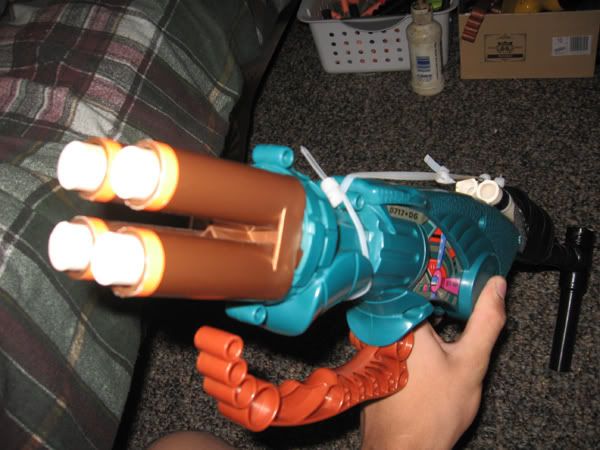 Haven't gotten any measured ranges, but it looks to be about 60ft using stefans. I'll get some measured ranges as soon as I can.
All and all, I'm damn impressed. A lot of people look down on this gun, but if you play your cards right, this could actually make a half decent primary.
Comments? flames? suggestions?
I'm a pretty veteran modder and nerfer, but I am new to this whole online nerfing community, if I've said anything that sounds "noobish", just politely inform me and I'll be sure to duly note it.
Edited by Soothsayer, 16 August 2008 - 11:26 AM.