Alright So I just got home from visiting relatives and on the way to the airport we stopped a Mall of America where I got cheese, chocolate, a cheese hat and this interesting little gun. I had seen the one that my freind had and noticed it had quite the air output so I saw one and decided to get it.
To do this mod you will need:
hacksaw or dremal for a cleaner cut
hotglue gun and sticks or plumbers goop
Marshmallow shooter
(can be found
here
or at other stores)
cpvc
Alright my writeups sucked when I tried something other than the step one step two format so its back to that.
Step one: Remove the front
marshmallow
breach section by pushing down on black nubs.
Step two: Once this is removed dremal or saw off just behind the front AR grate section.
But see that little black thing in there? thats important, leave it there it's part of the valve.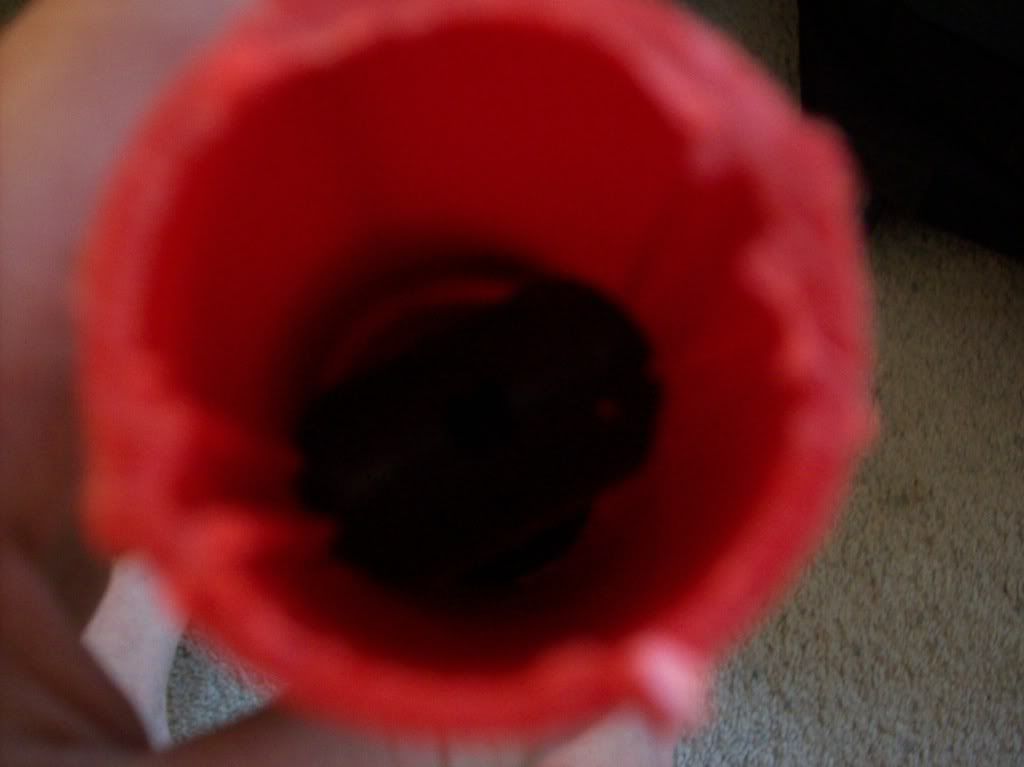 Step three: wrap a barrel length of your choice ( I used a 4 inch barrel because that was all I had left) in enough duct tape to fit snug inside the stock barrel.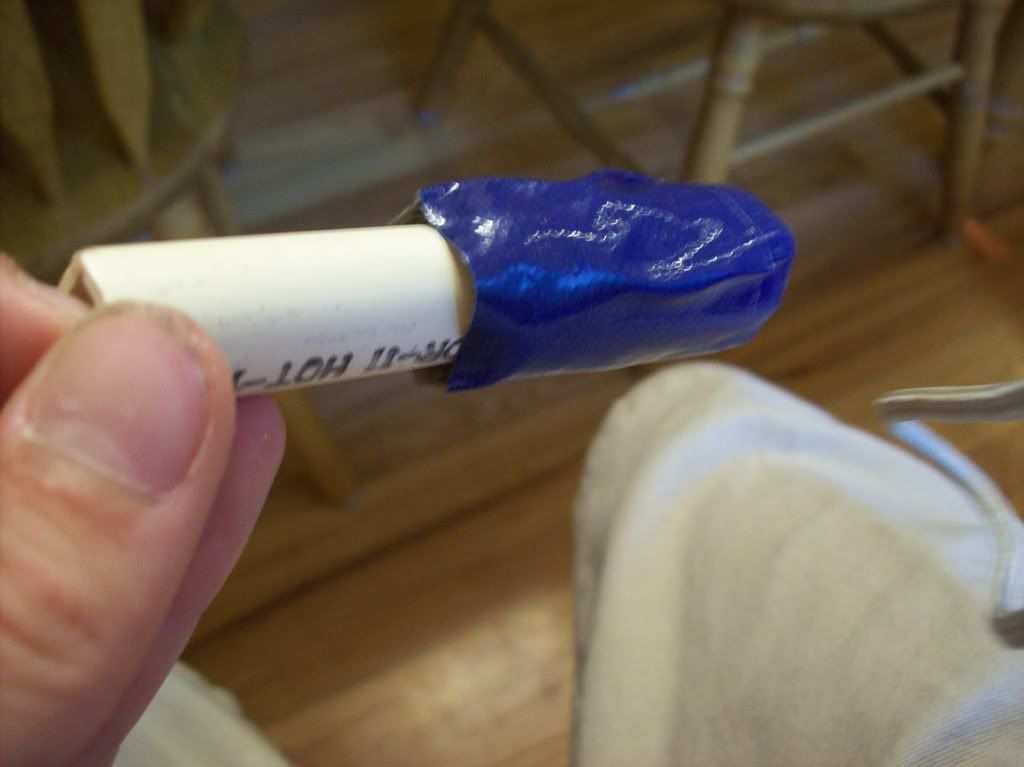 Step four: Put the barrell in the stock barrel.
Step five: hot glue or plumbers goop around the edges of the duct tape and cpvc and around the edges of the duct tape and stock barrel.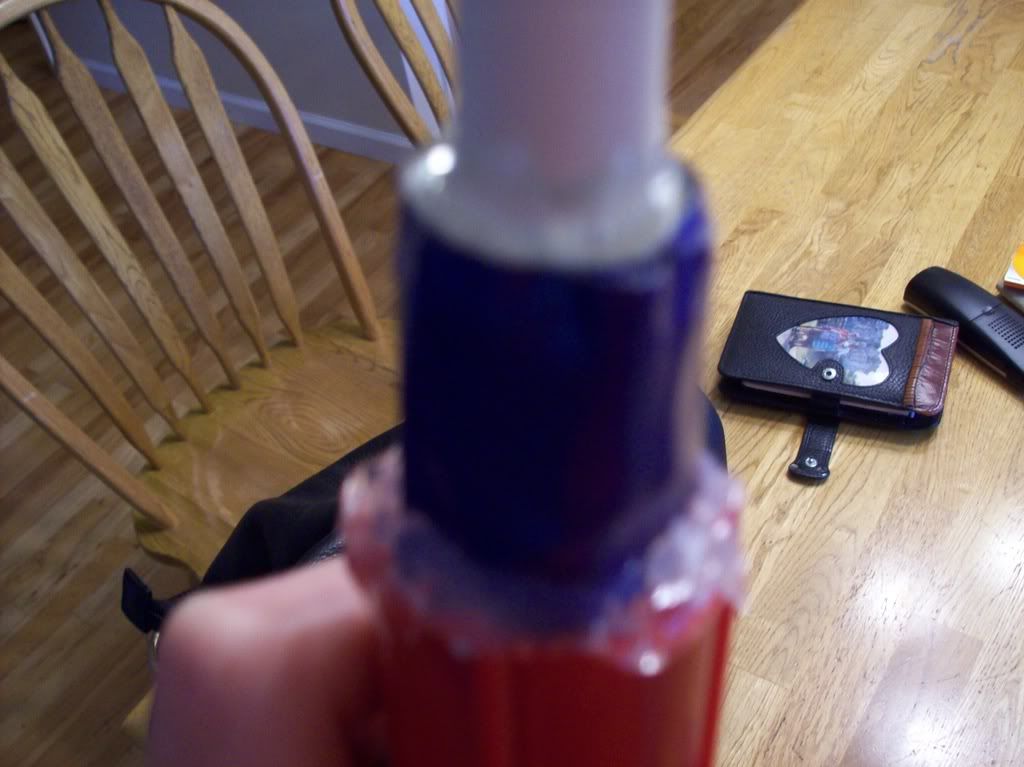 Step six: Hot glue over the black nubs holding the part of the valve i talked about earlier.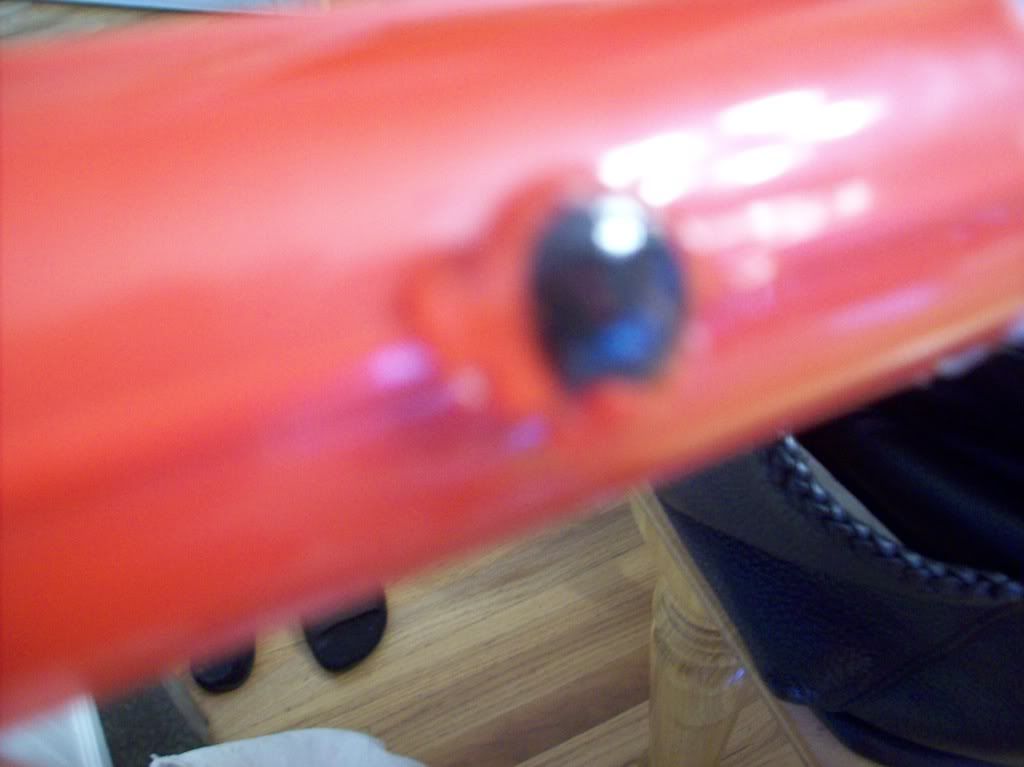 Step seven: Now its time to plug the pump. Unscrew the back of your gun as shown.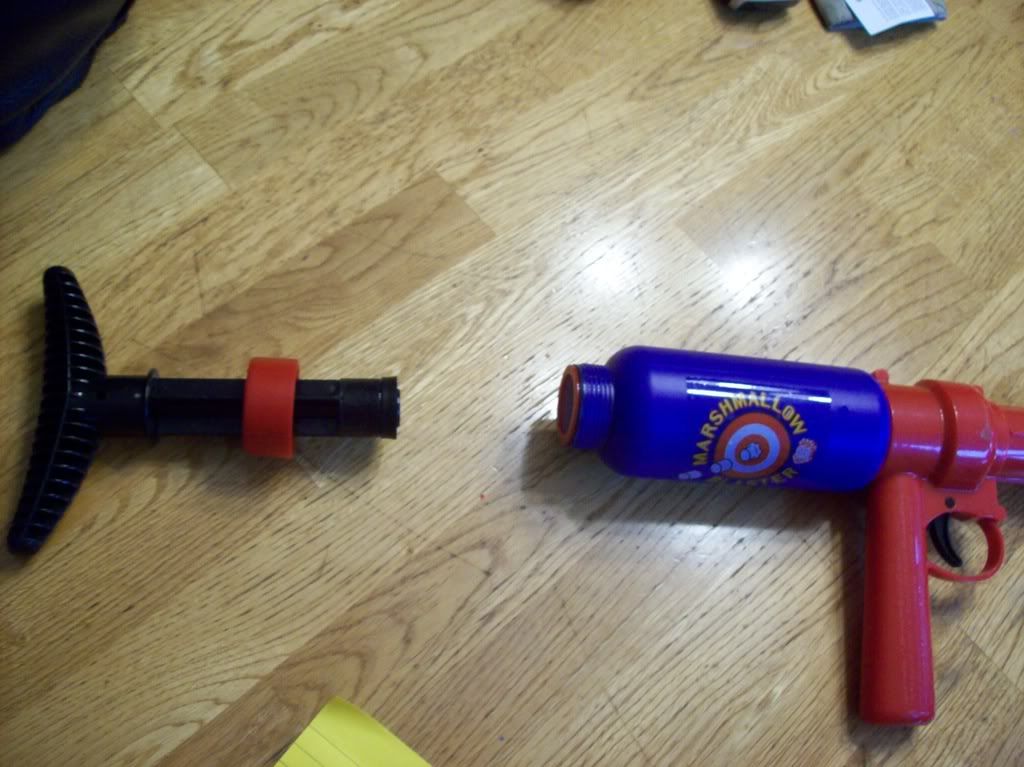 Now simply hot glue over the hole in the plunger head.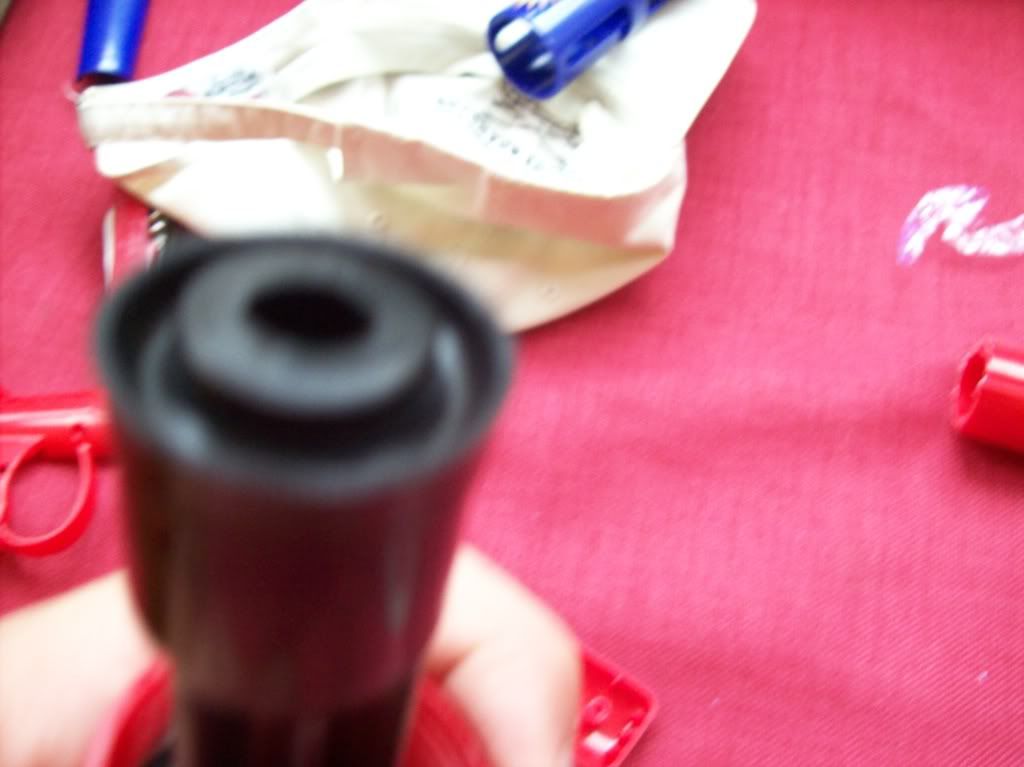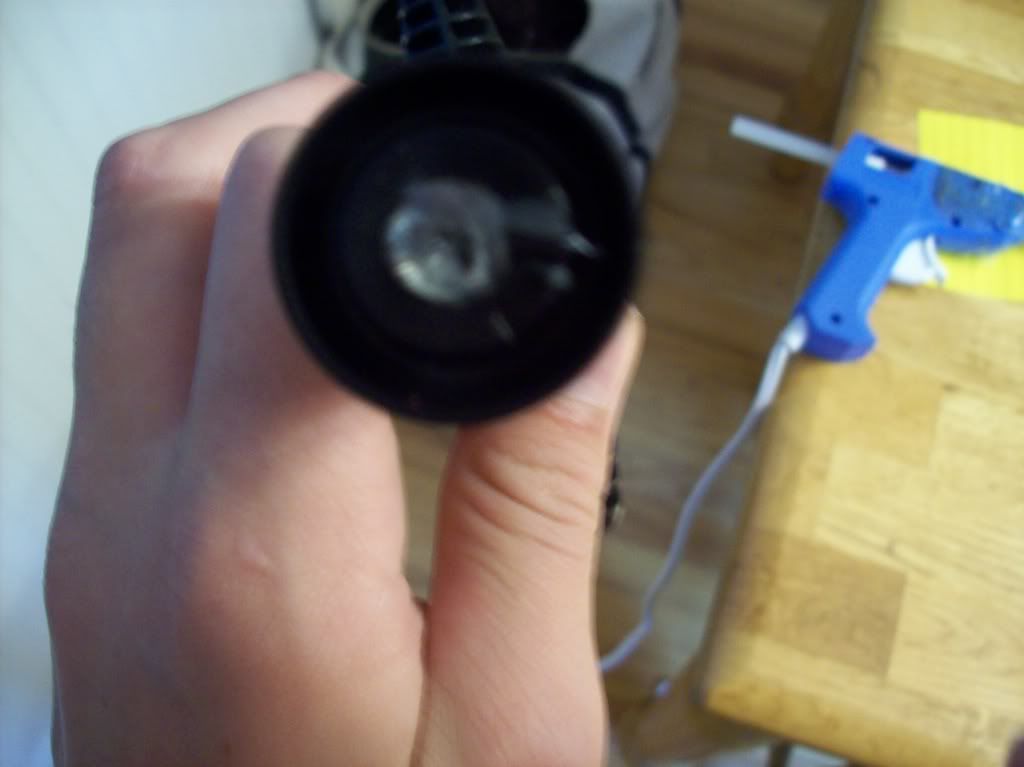 Now your done. No official ranges yet as it is raining heavily right now but I am guessing upwards of 90. I have done the welt test in which it did well.