I've been A member of this site for a while But I don't frequent it as much as i used to, I don't play much Nerf anymore either but I do enjoy making things So I decided I would give making Nerf darts A try.
I used the bigger foam backing rod I'm not sure the size right now. The first thing I made was A small Jig that would allow me to both cut the foam square and to the right length.
I used a razor blade to cut it.
I then did the old darts in a Pillowcase trick and put them in the dryer to straighten them out.
Before I had tried to put the glue on the end with the glue gun but it never really turned out really well, So I made a little bullet form on my lathe.
I burned a small hole in the end of the foam so I could put a weight in, I used some steel nuts.
I put some glue In the form very carefully and pushed the foam in as evenly as I could.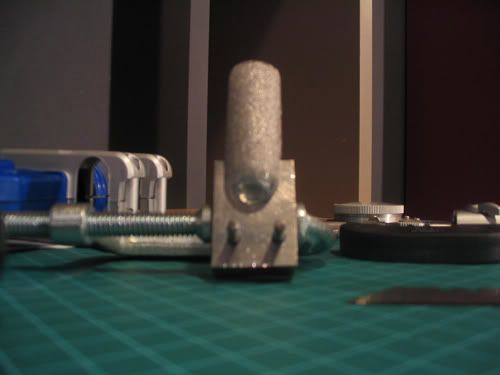 For the other end of the dart I made an attachment that went on the end of A soldering iron, I also made a tube with one end that had a smaller hole in it just big enough for the attachment to go into.
When the end gets hot it burns the foam quite quickly so I had to do it very quickly.
The hole came out very nice and is not jagged, although it does have some burned pieces still in the hole they are easily pulled out. Also If you plan on doing this yourself I suggest You do it in a very well ventilated area, It does let off some fumes.
And here it is.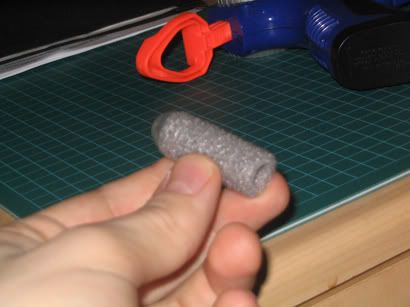 I'll be happy to answer any questions you may have.
Edited by Rooster, 11 August 2008 - 09:42 PM.