So I got the
Vulcan
with the bonus and two extra chains with the idea of creating a 100 round chain but it didn't work out too well.
At first I had the chain in a loop and I had disabled the lock on the chain guard but the
Vulcan
couldn't pull the chain from one side of a box to the other.
Next I tried to do a 100 round chain but no loop and I found the box and the catch box had to be huge and it was way too bulky.
So then I went with 50 round chains and it works great. The biggest problem with a 50 round chain is that on the extruding end it weights down the gun and makes it jam, so if you put in a catch box then there is no problem.
So I cut out the bottom of the ammo box and added on to it so it would hold the 50 round chain. Then I added the catch box on the other side. Material used is the cardboard from the box the gun came in and good old duct tape. Yes it is connected on the bottom so that a chain could loop to one side to the other but that was left over from my other trials.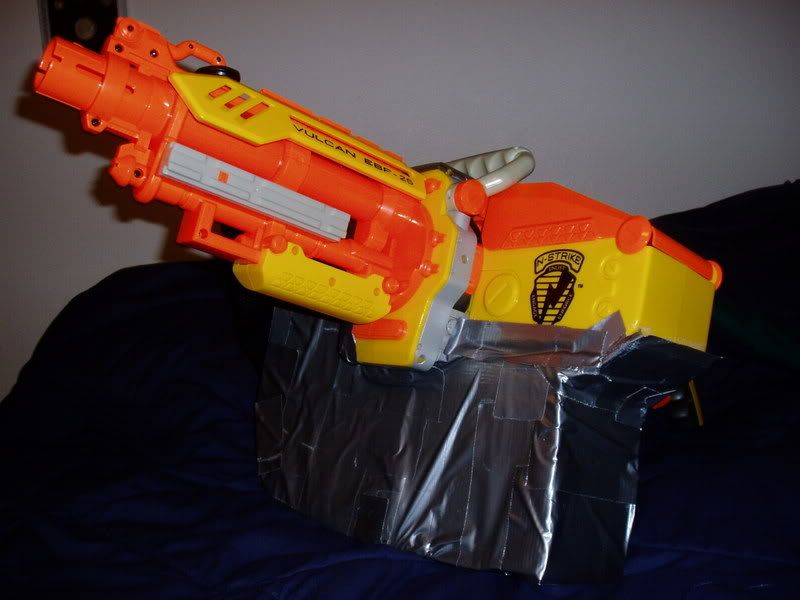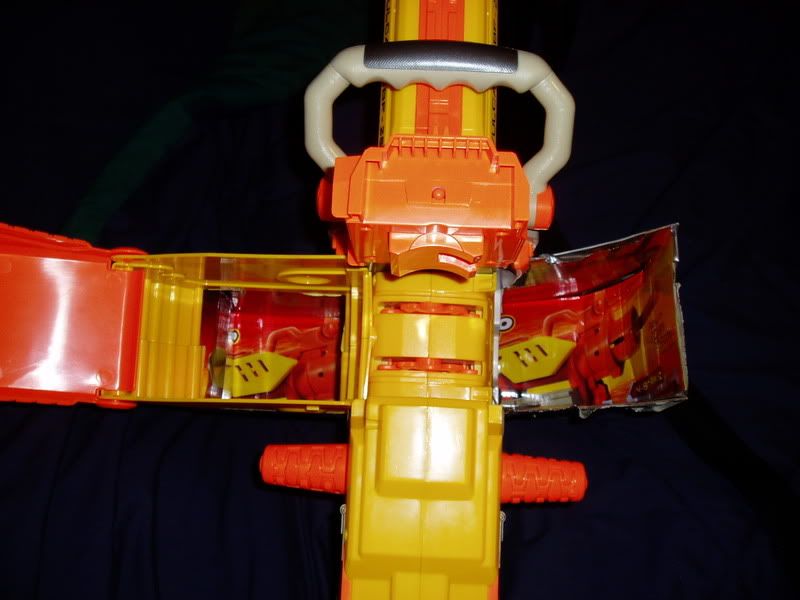 No other mods on this gun as it seems that the
Vulcan
is too complex/well engineered to be improved (but please prove me wrong)
Splitlip
chain mods were used.
Chains can be worn by using rubber bands to hold them together, in doing that it takes about one minute to throw out the used chain and load up the chain being worn to reload the
Vulcan
.
This gun rules in indoor wars!