This is my NF. I painted it and coupler modded it. I posted a topic about what colors would look good with the orange, and it didnt work out. So I got to thinking, a blue and orange NF would be sick. So I did it. And I believe it does look sweet.
Here it is uncocked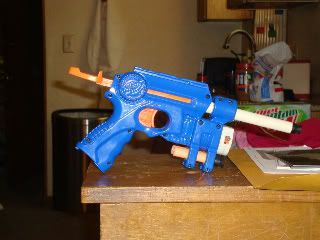 Here it is "Cocked, Locked, and Ready to ROCK!"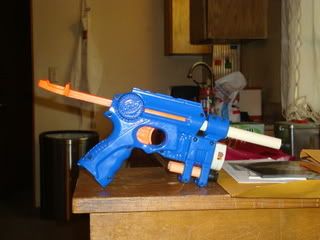 Here is the gun with the barrel detached.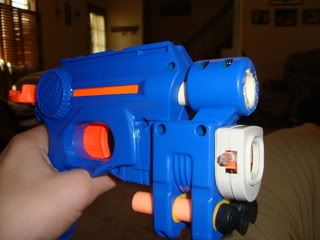 Here is a view of the business end of the gun. As you can see, I put some blue craft foam on the plunger to match the paintjob.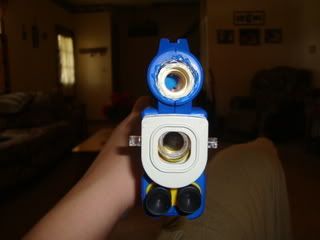 And this is what I see when I bust a cap in some fool's ass.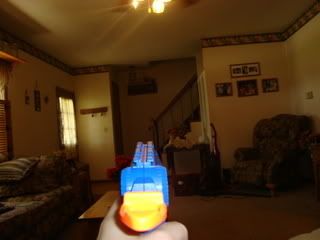 As you can see, I'm not TOTALLY done, because I still have to paint the laser casing, dart holders, and battery cover. But other than that this baby is DONE!
Questions? Comments? Flames?