Alright start off by opening your gun. Then drill out the air restrictor.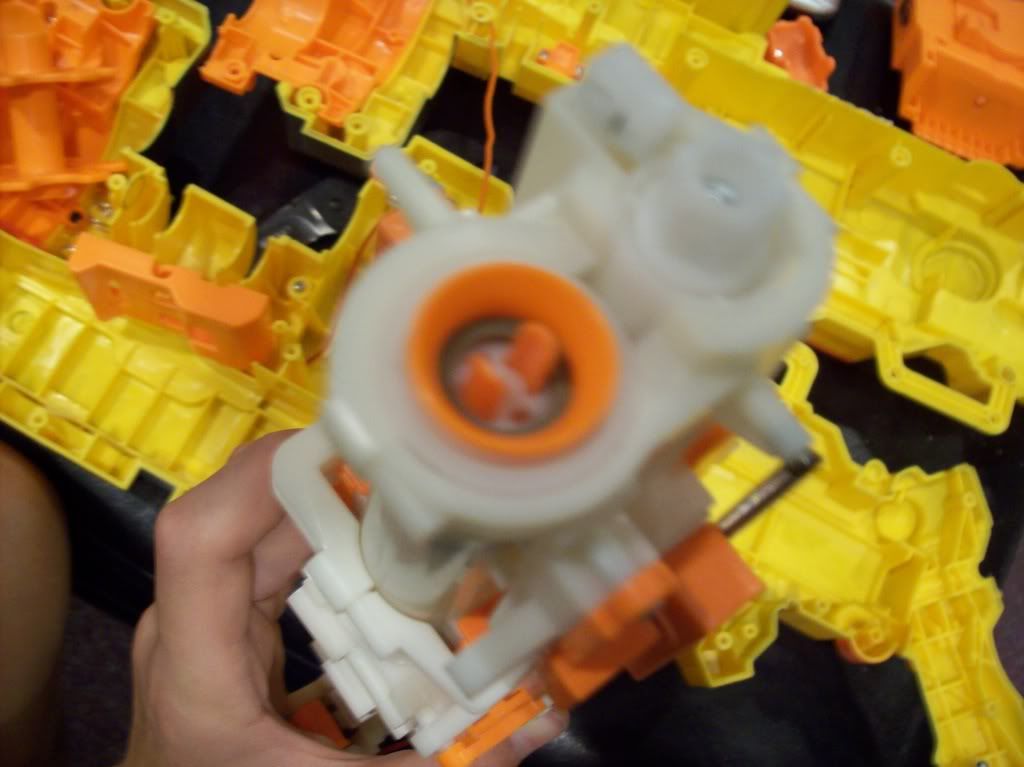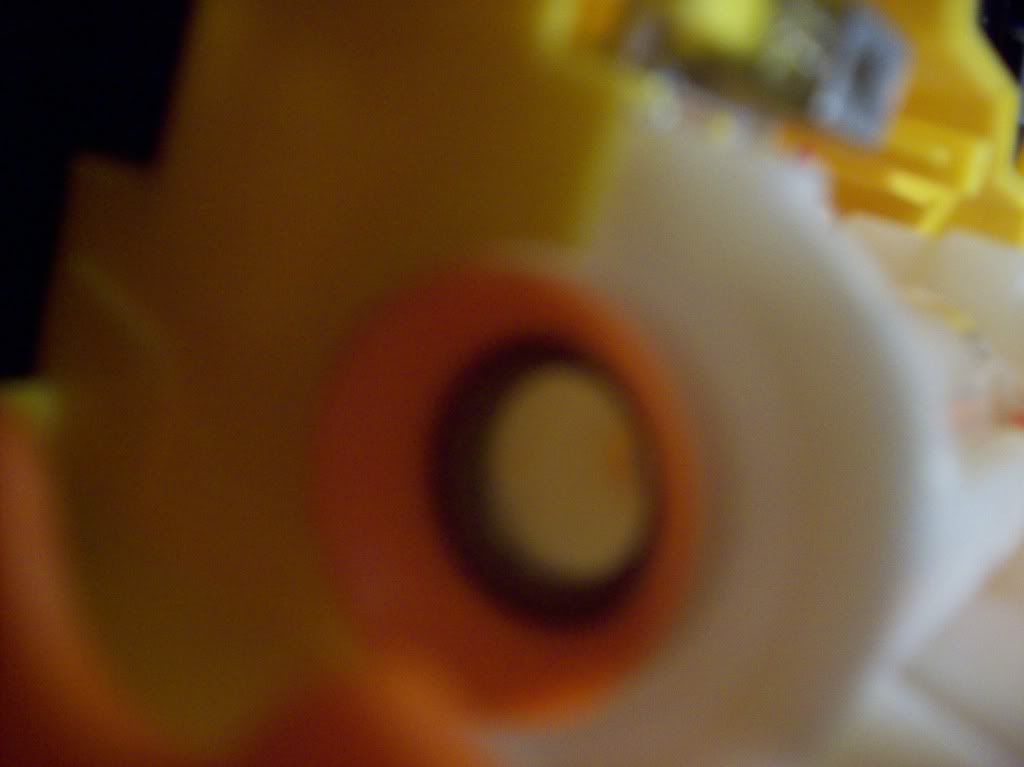 Pop out the pegs on the chains.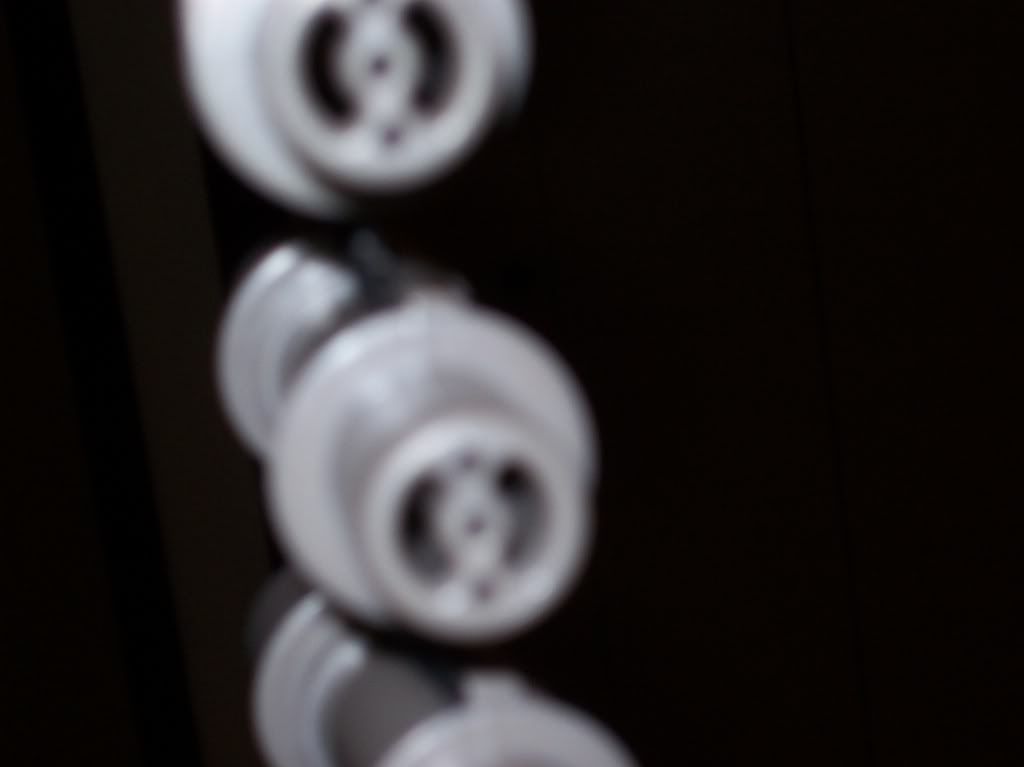 And put the gun back together, and saw it like this.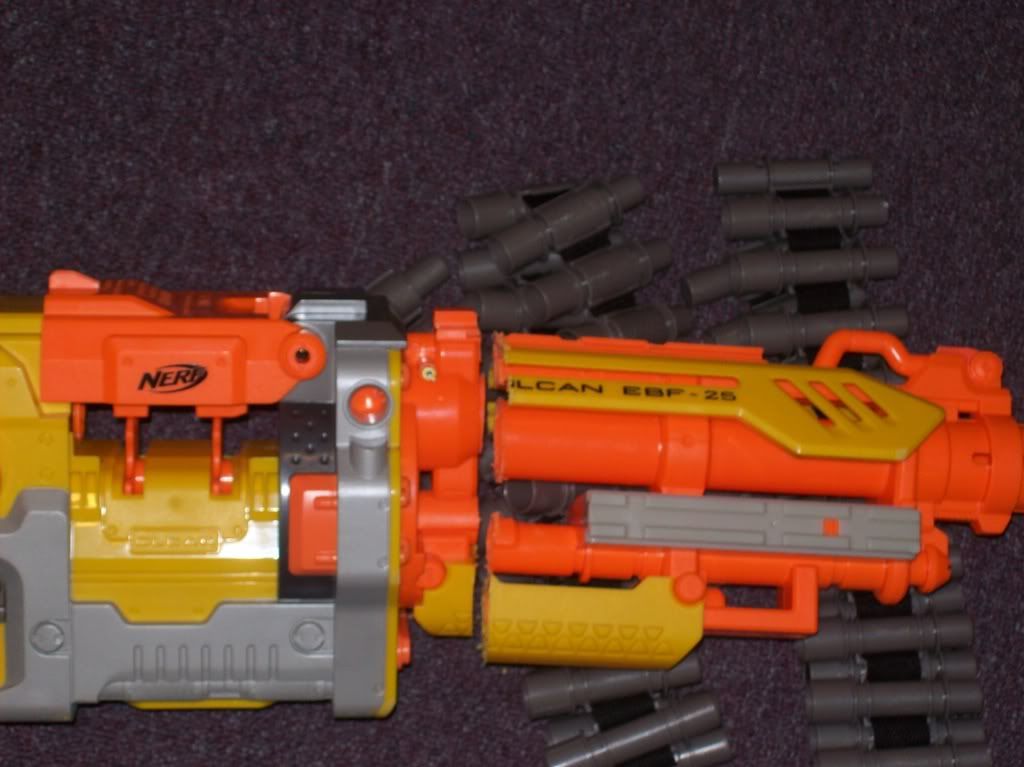 Part two: Integration.
Alright Before the flames this is not an internal integration. I did an external integration because there was NO room.
First unscrew your titan then take out the internals. Cut yourself a barrel for the titan I used a barrel aprox. 5 inches long and fill in the space with hot glue or plumberís goop.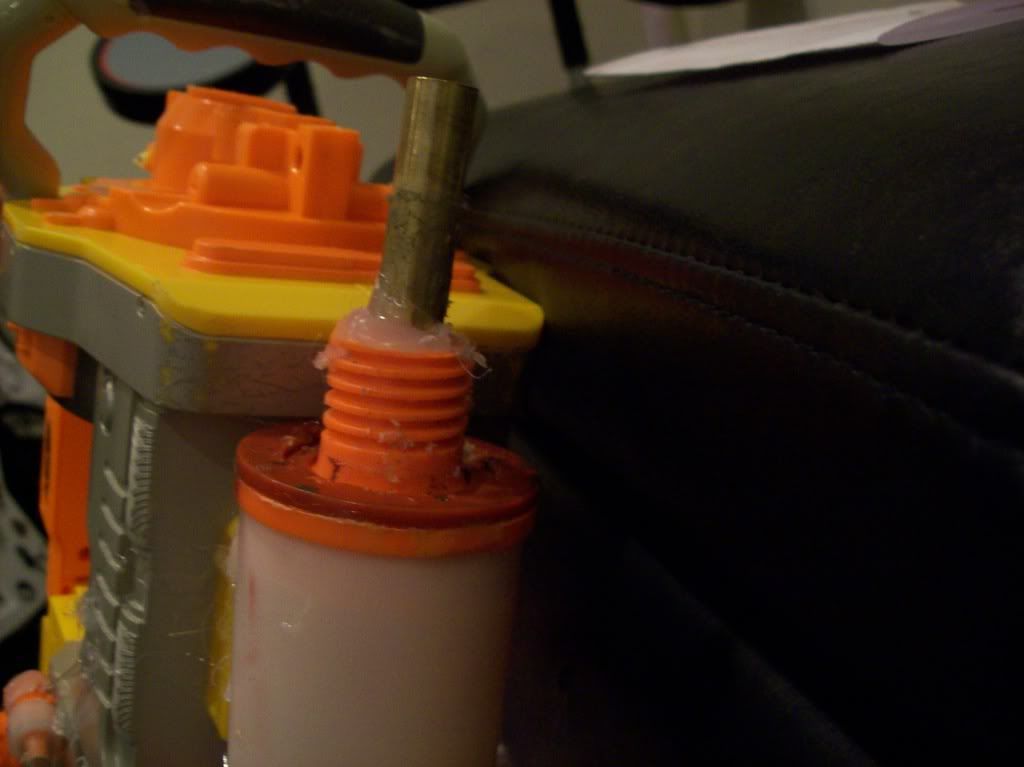 Then epoxy or hot glue the air tank to the bottom of the Vulcan.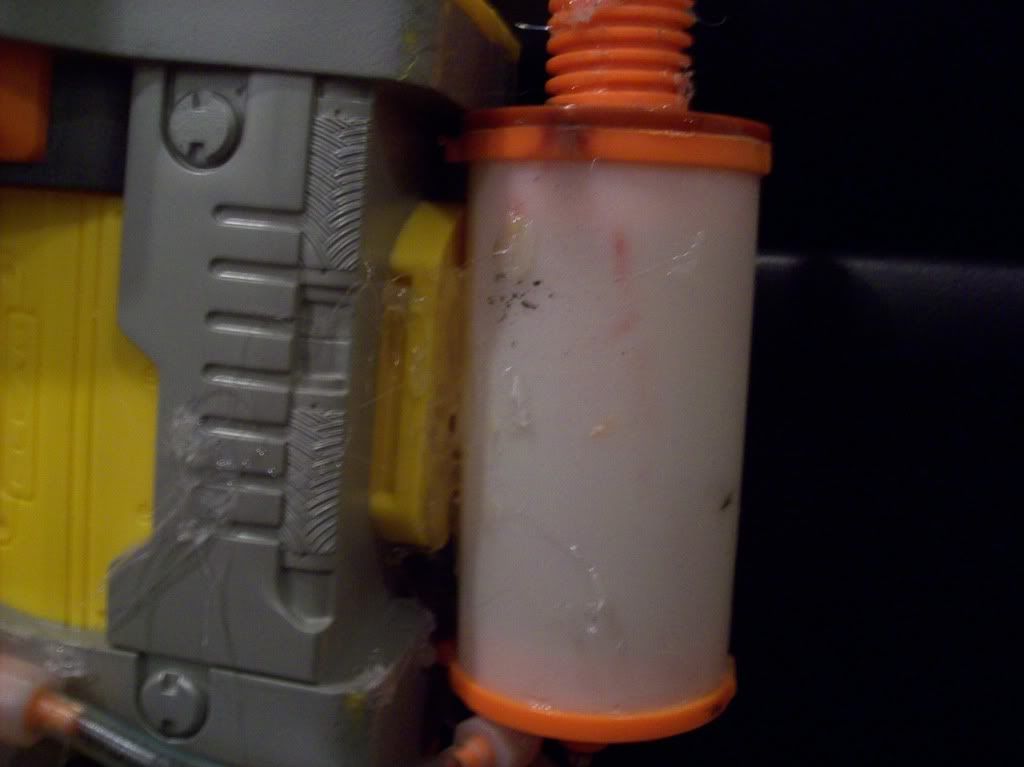 Now take the air pressure meter. And hornet attachment air transfer tube and epoxy or hot glue them to the sides, this will add more support for the titan.
Part three: cosmetics.
Start by taking a lump of model magic and hot gluing it to the front. Press the alligatorís pinchers bottom half of the head against the lump.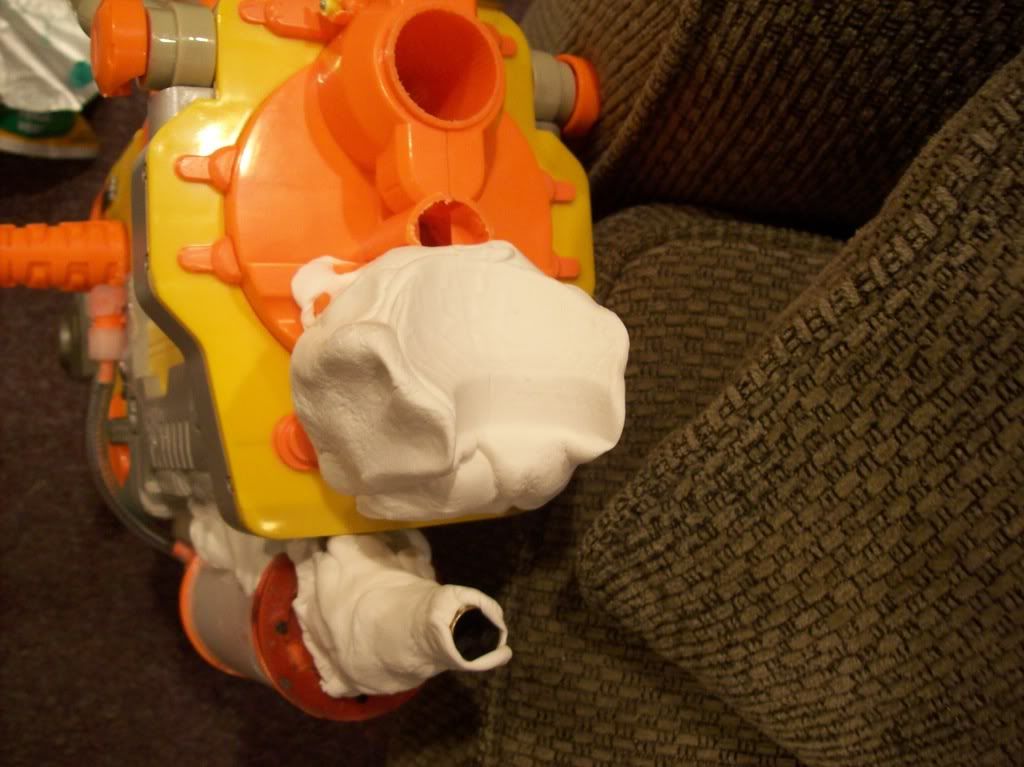 Now put model magic on the rest of the gun as shown.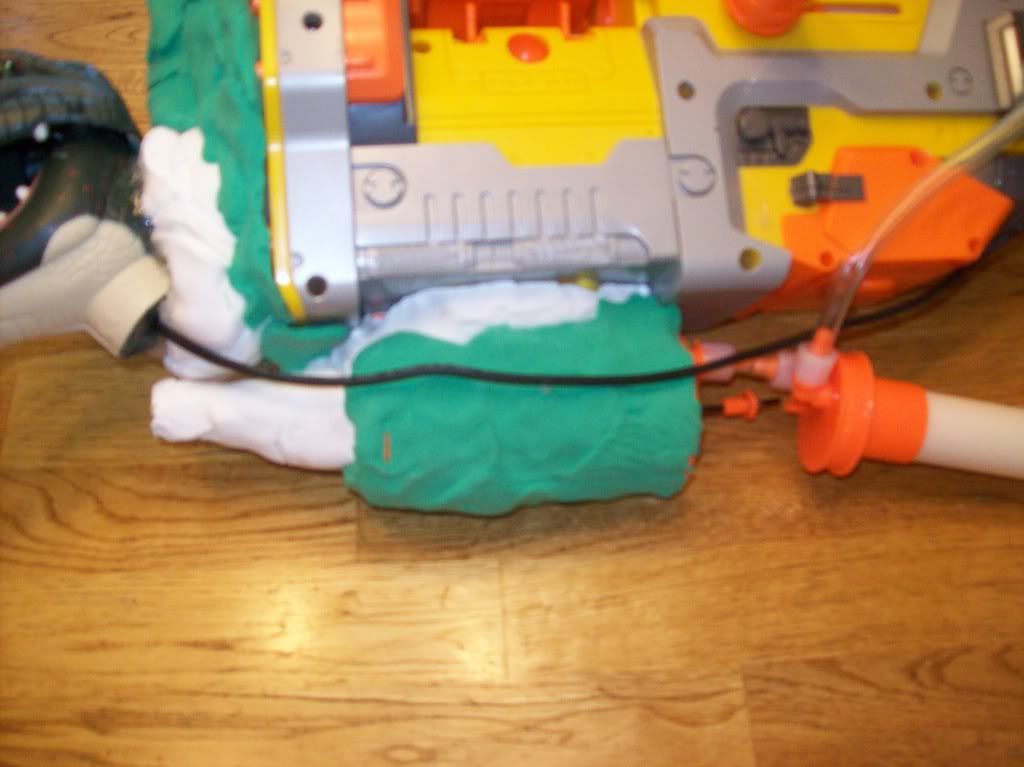 Now shape the tail make it as long or short as you want but I made mine 5 or 6 inches.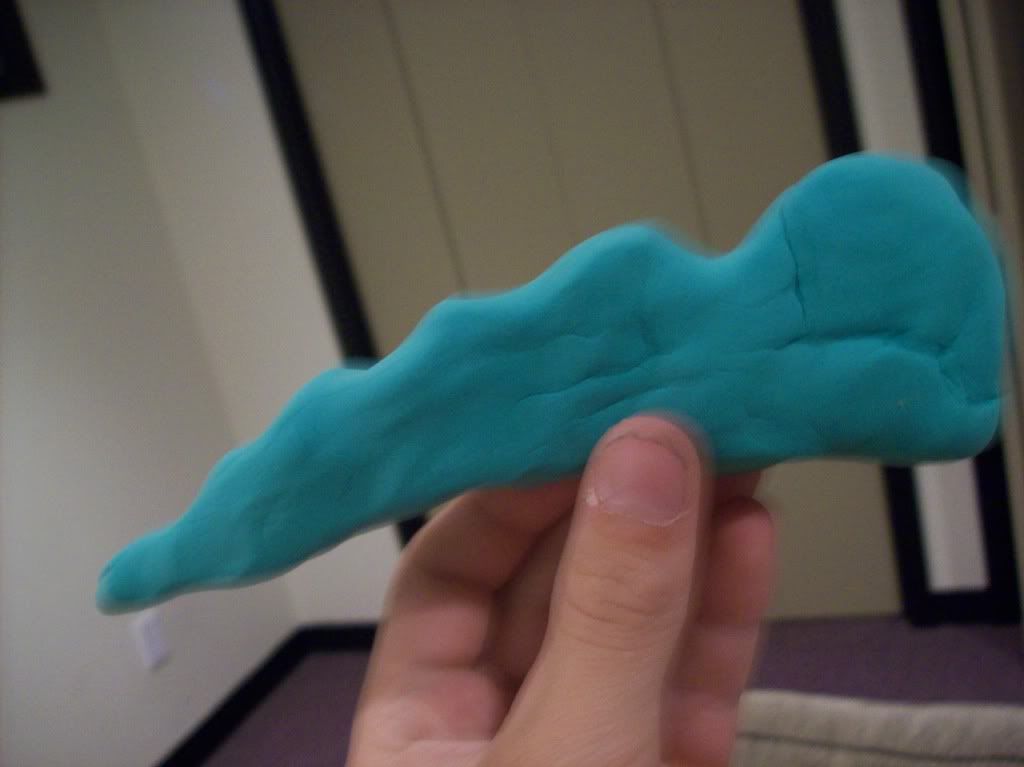 Now push a piece of coat hanger 1 inch longer than your tail into the tail.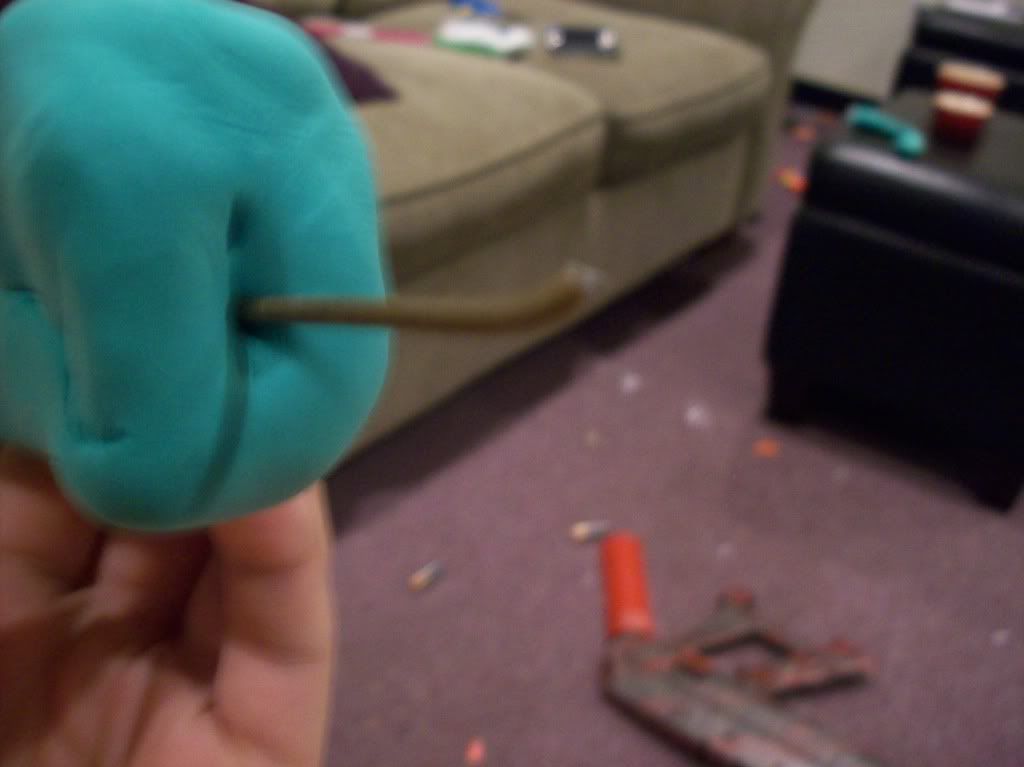 Cover the handle in model magic and push the piece of coat hanger into the handle.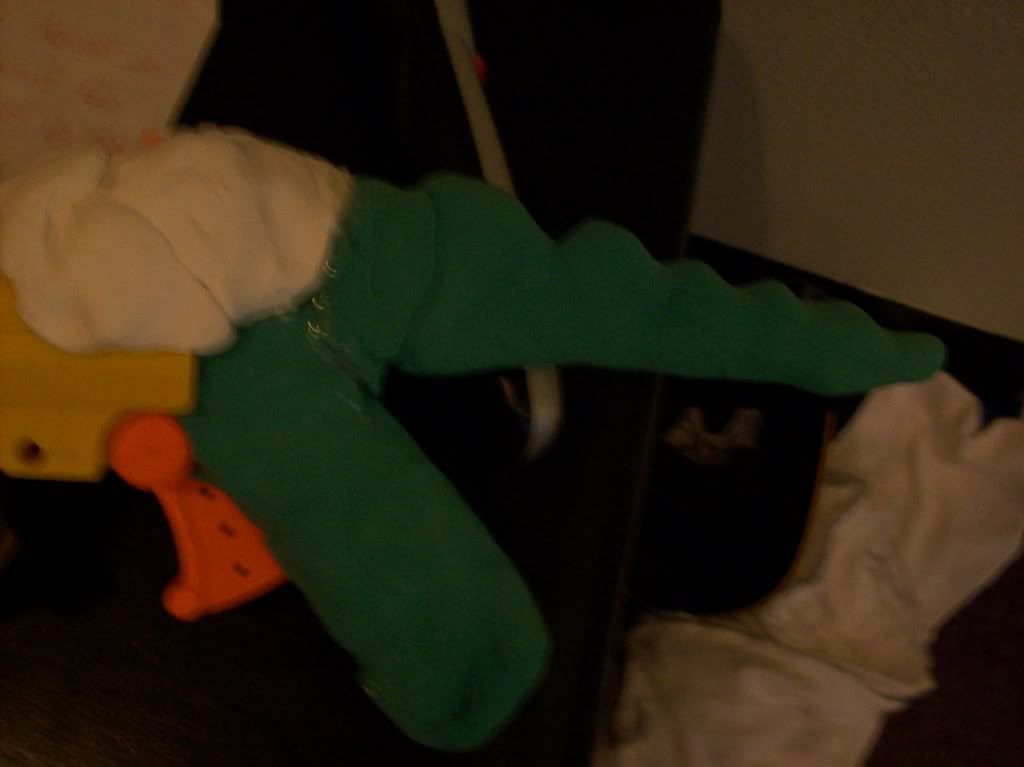 Allow the model magic to dry.
Now for the head, take off the stick the alligator head was on.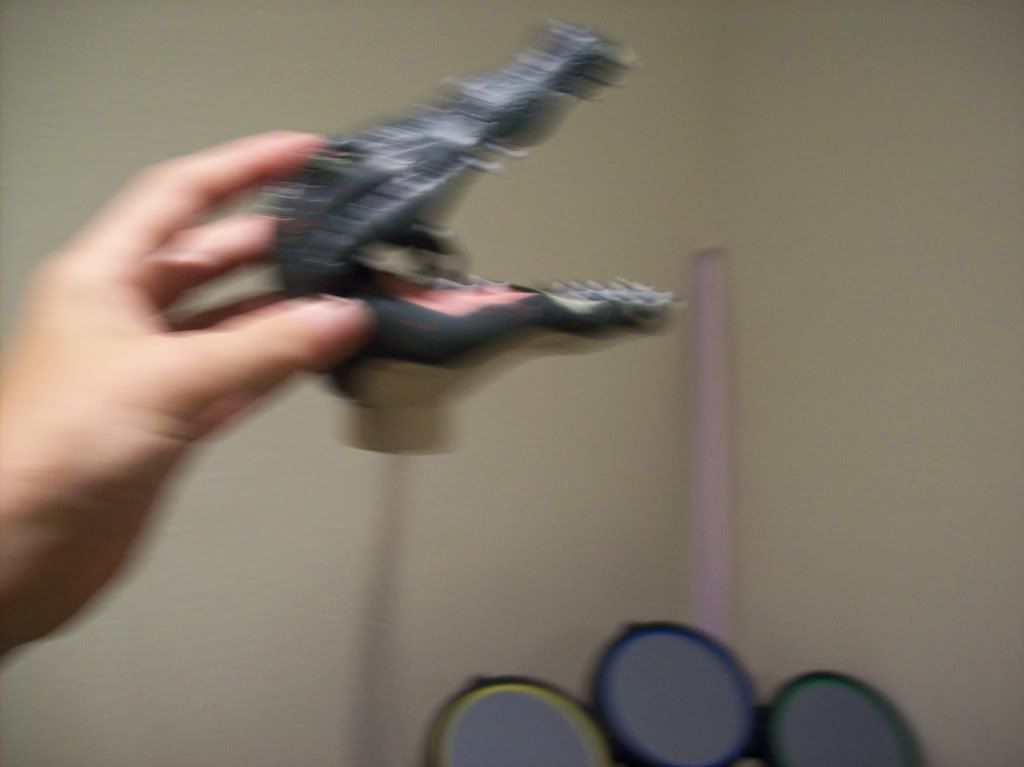 Now cut the string that was in the head.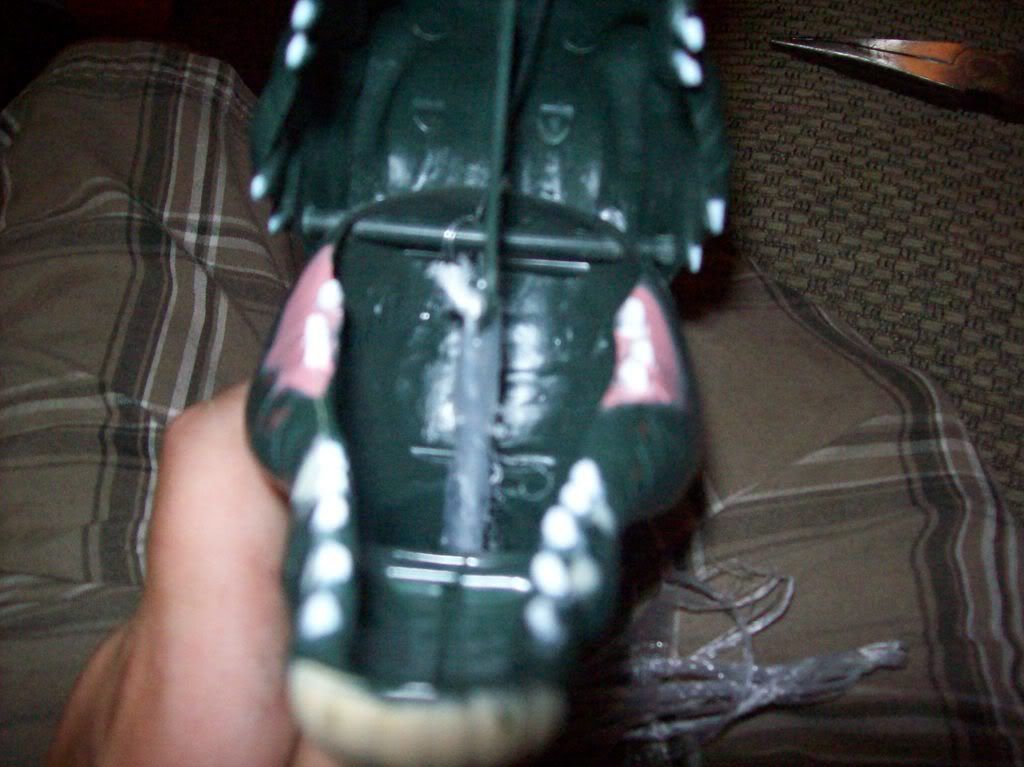 And replace it with about 1 and a half feet of wire.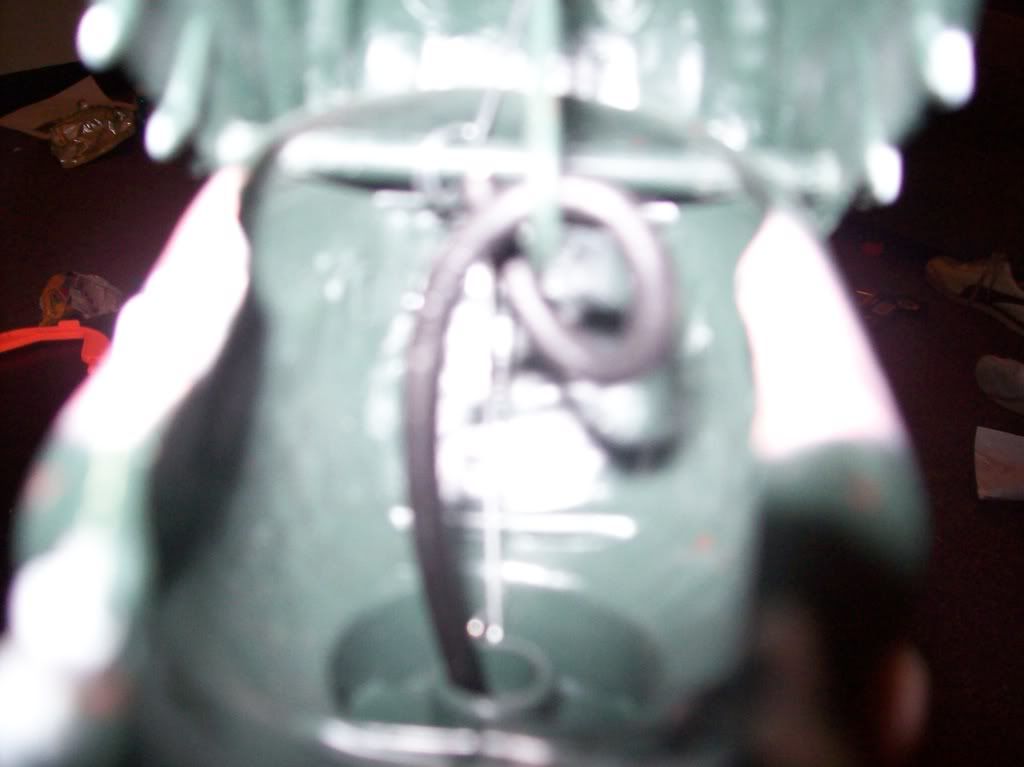 Now put a key ring on the other end of the wire.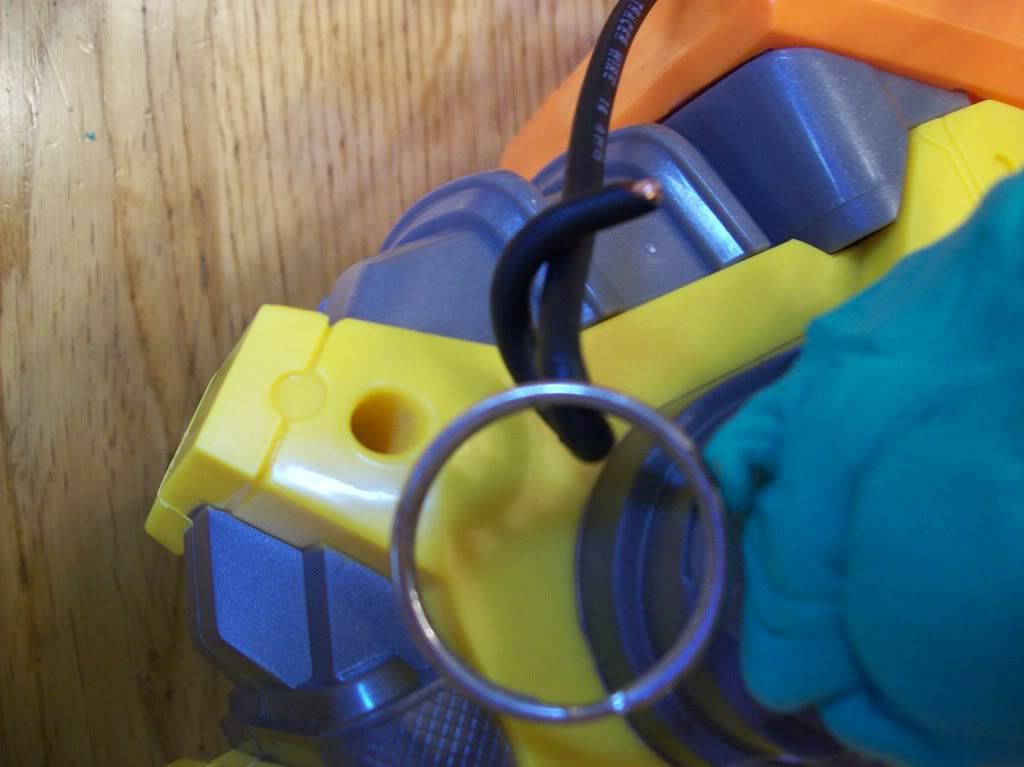 And then hot glue the head of the alligator to the model magic 'slot'.
And now finally cover up the alligators eyes with painters tape and spray paint the whole thing with green spray paint.
And here is the finished product!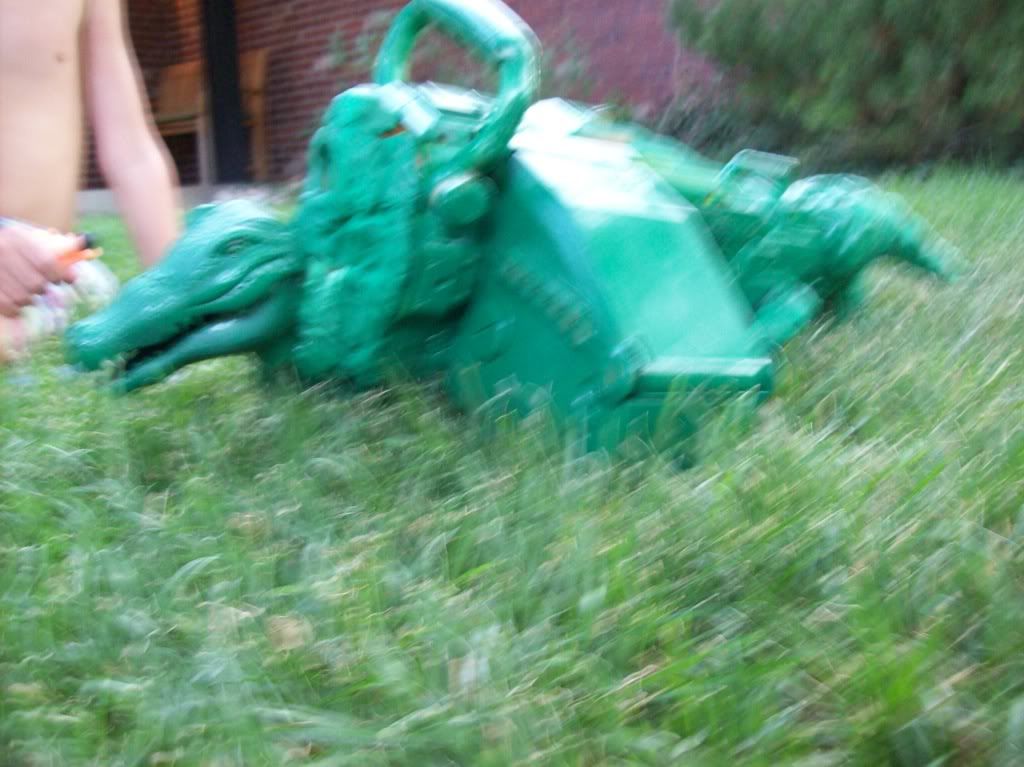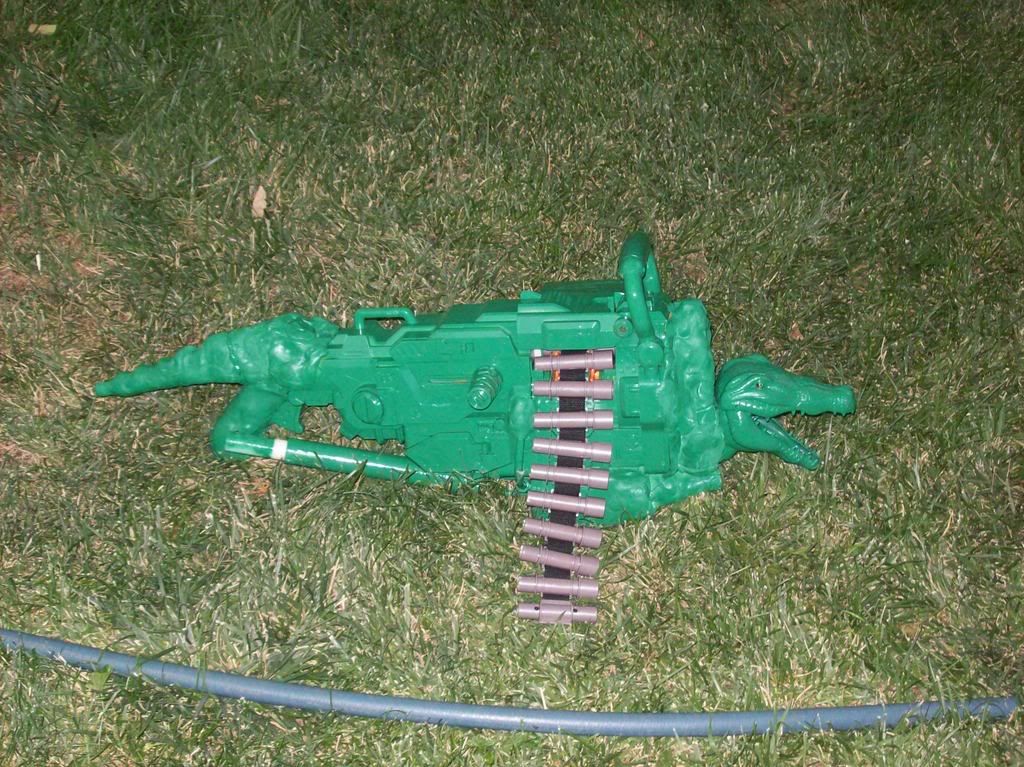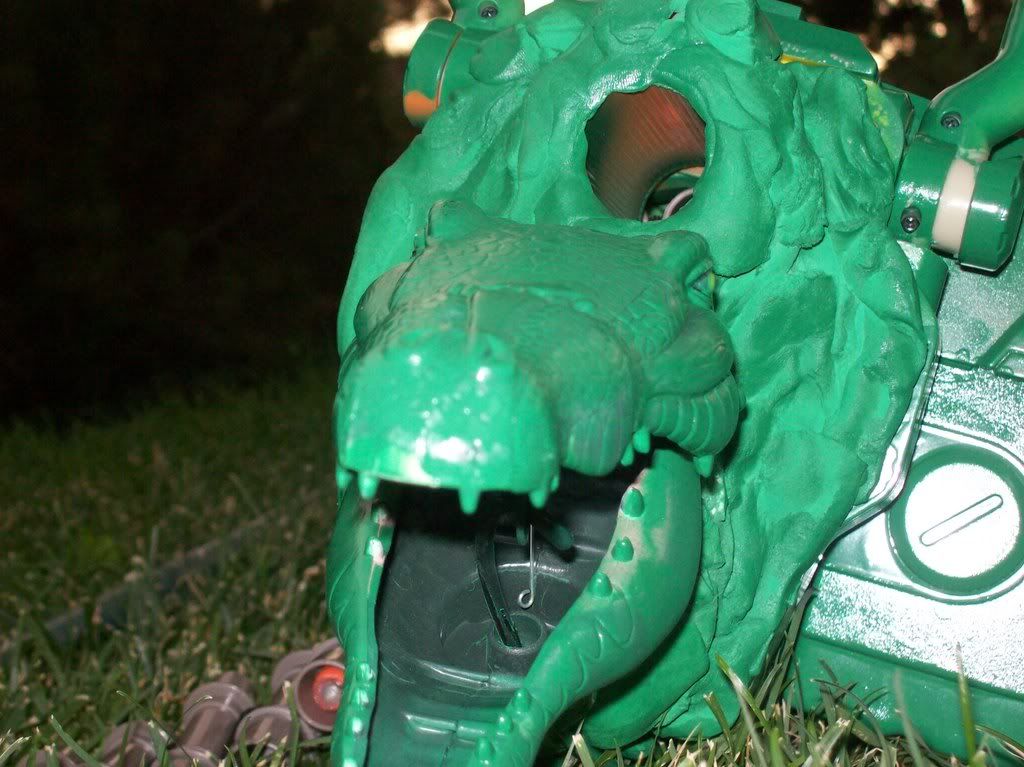 I hope you people enjoy this!