Alright Every one let me say a few things.
-I dont have internal pics yet because i can't find my small screwdriver.
-Rambo style doesn't work well with the vulcan
-sold at wall mart
-bought in colorado
You will need: screwdriver
Hacksaw
So the first thing i did was put everything together.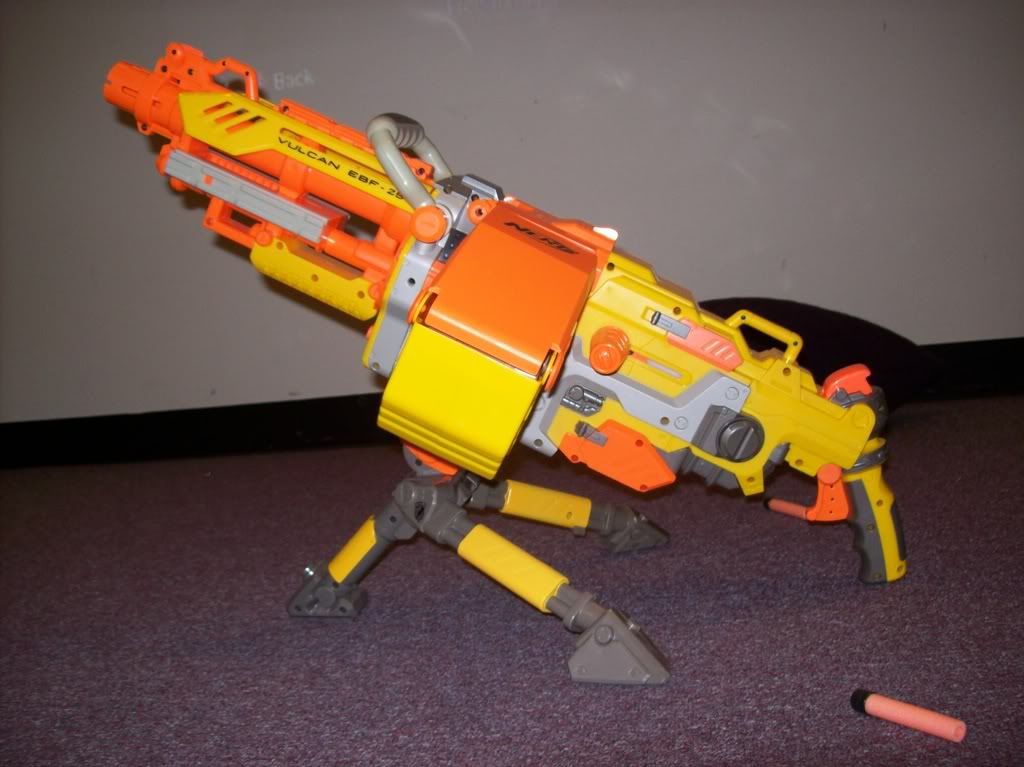 Then I popped out the ars on the chains with the screwdriver by breaking the plastic holding the peg in.
A chain with ars in.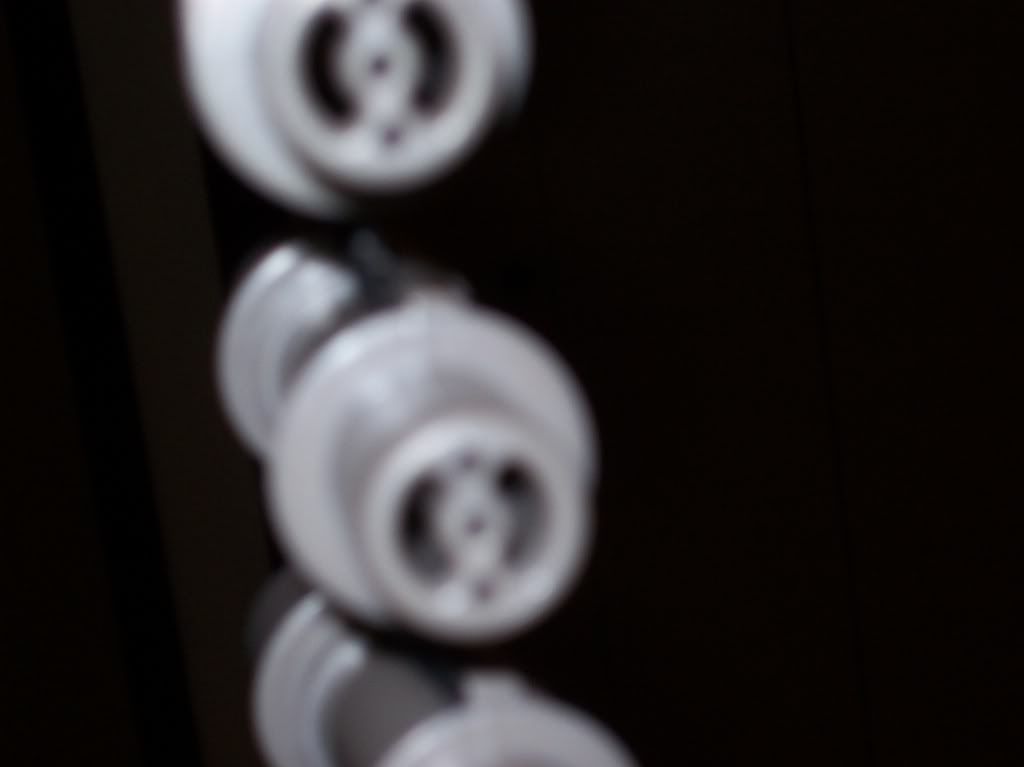 And a chain without ars.
(to make things easier the screwdriver can be substituted with a drill.)
Now onto part 2.
Simply cut just in front of the charging handle like so.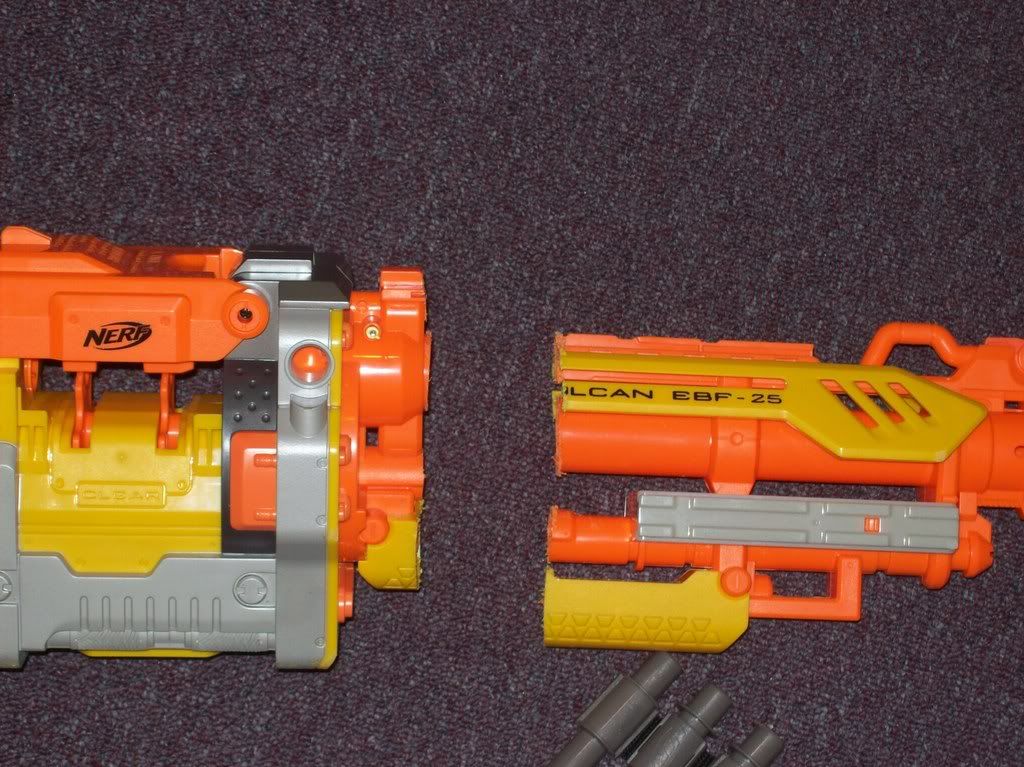 There is still another ar inside the gun. But i cannot take that out now as I lost my little screwdriver.