So, I was pretty impressed with the stuff OS1, or professor Shagnasty was putting out. I wanted to try it out for myself. I had an RFR lying around, so I figured rather than not being able to sell it here, with some time and paint, I could make a decent amount for it on ebay. Anyways, pics: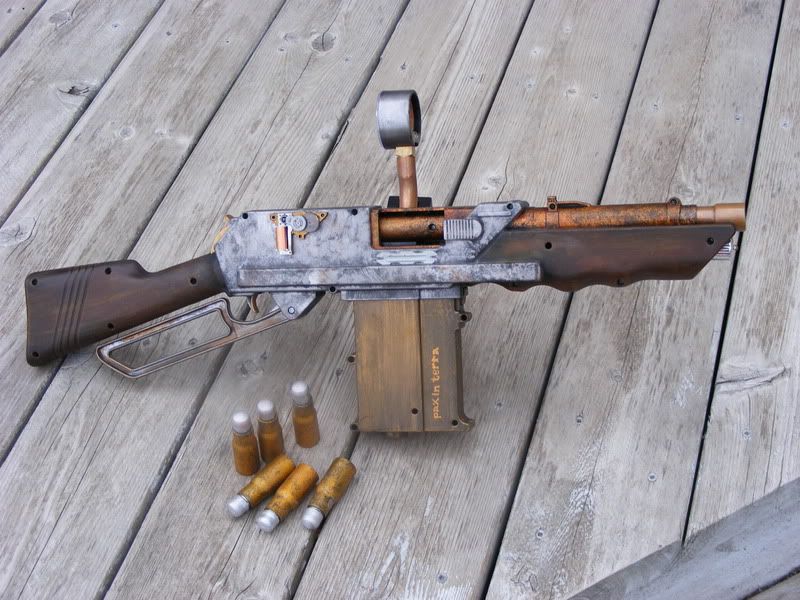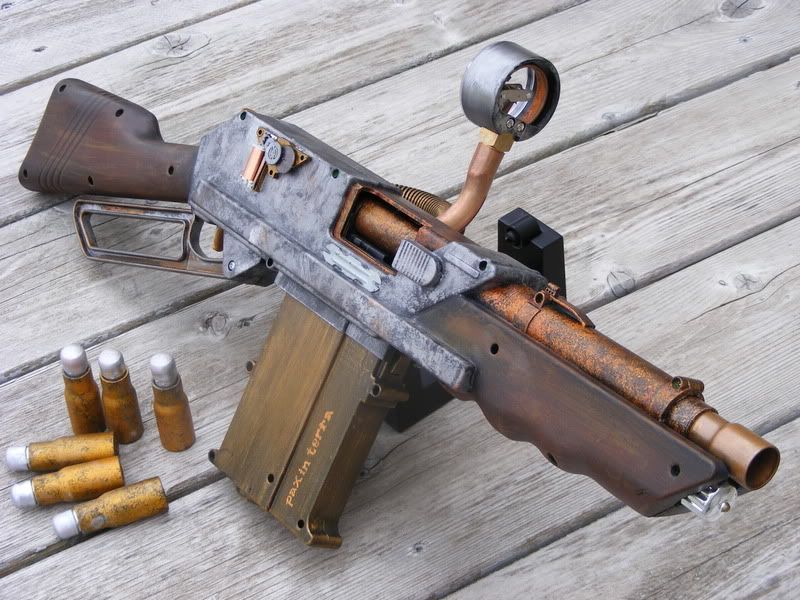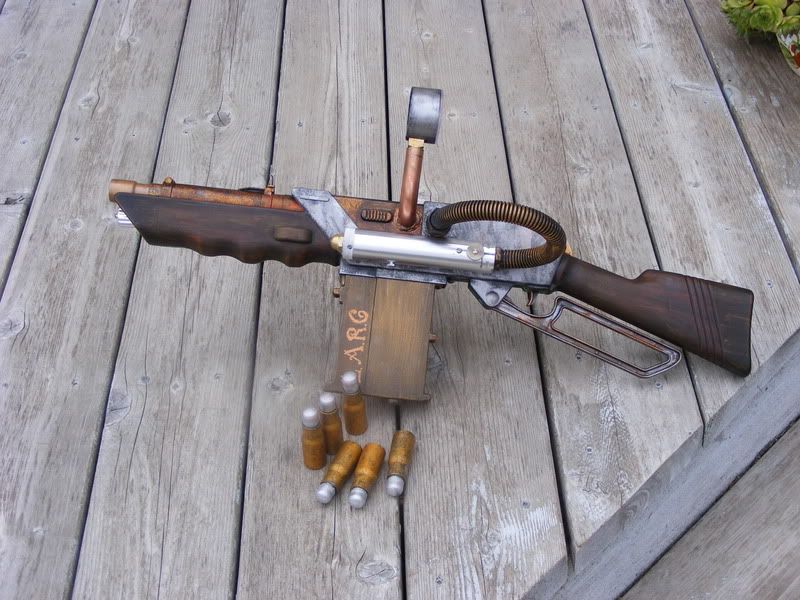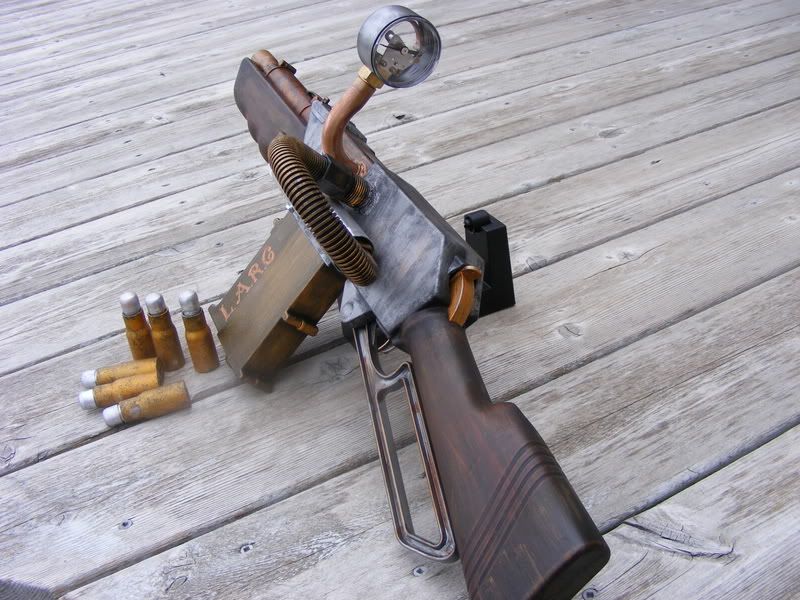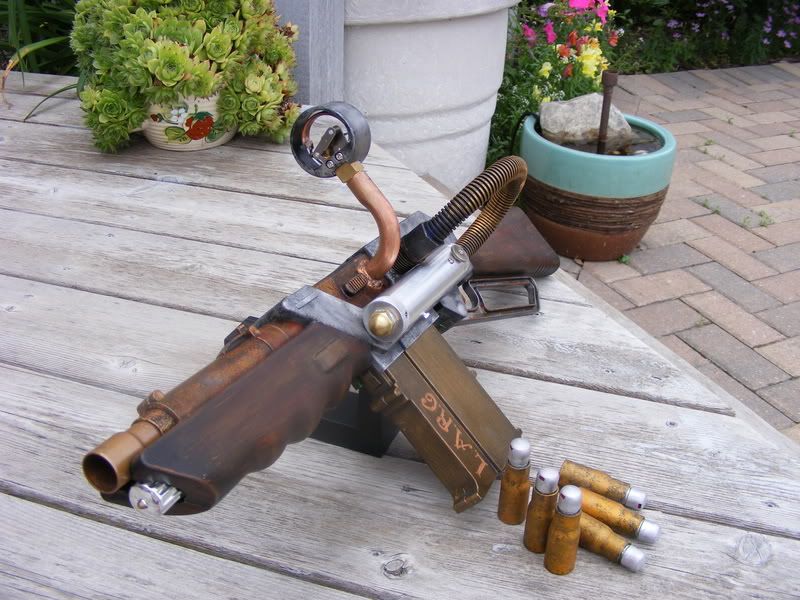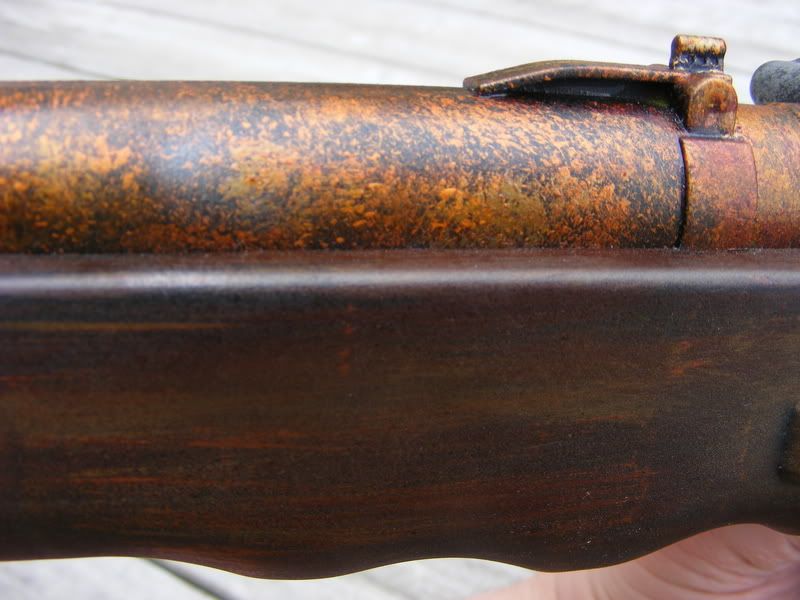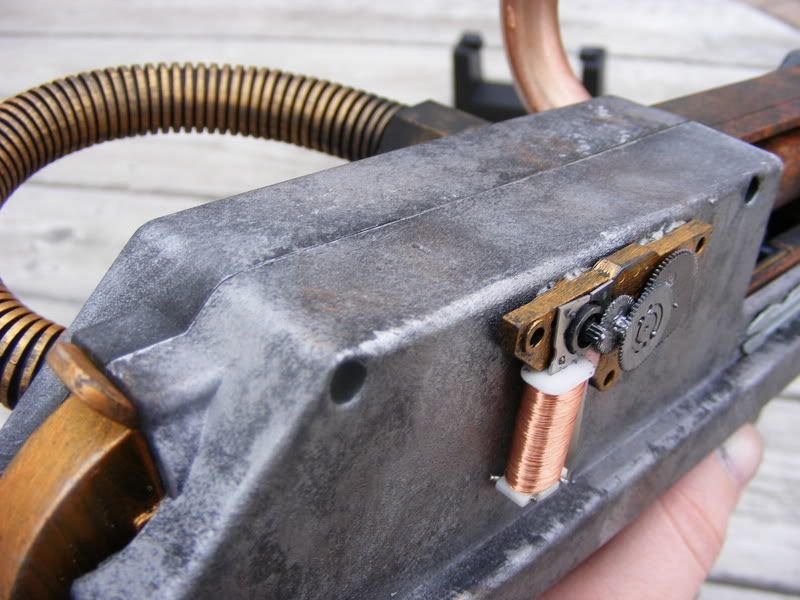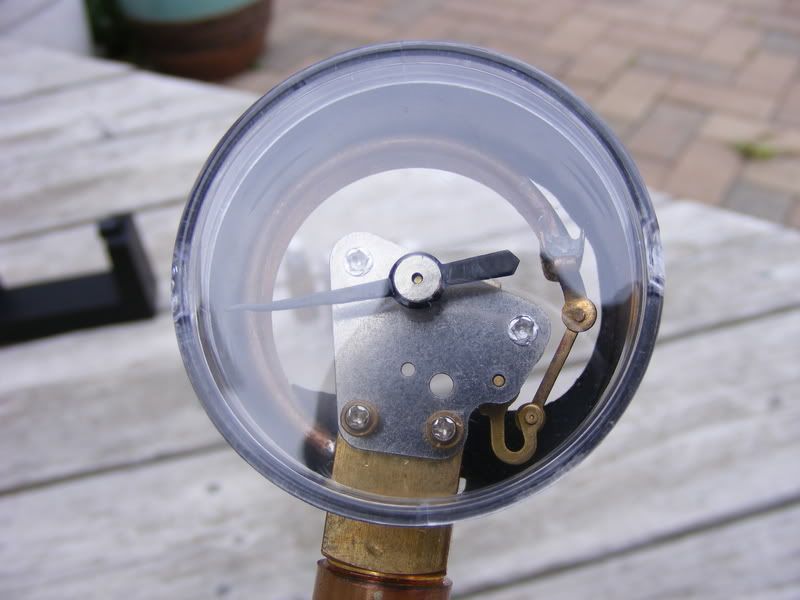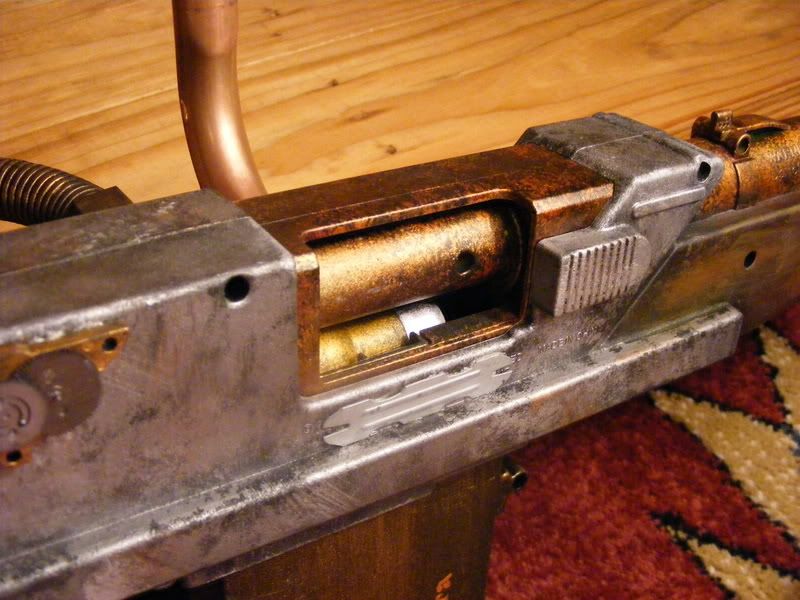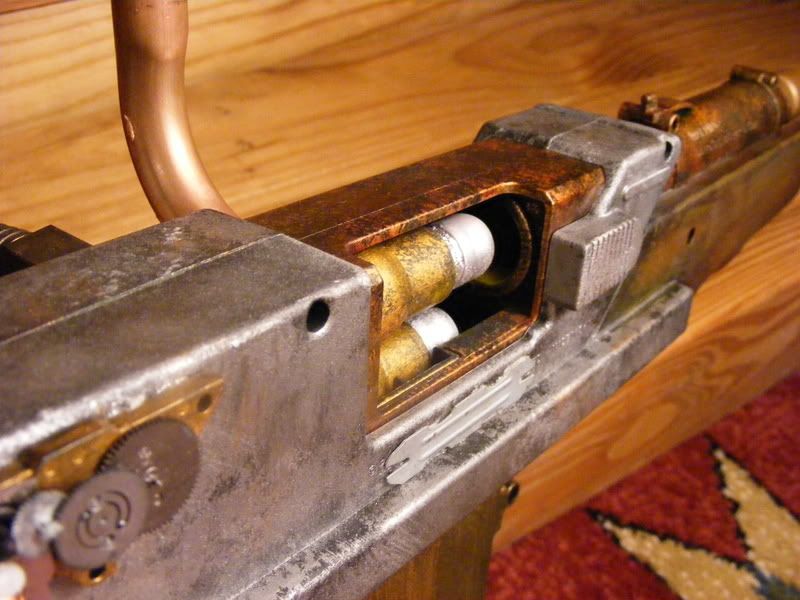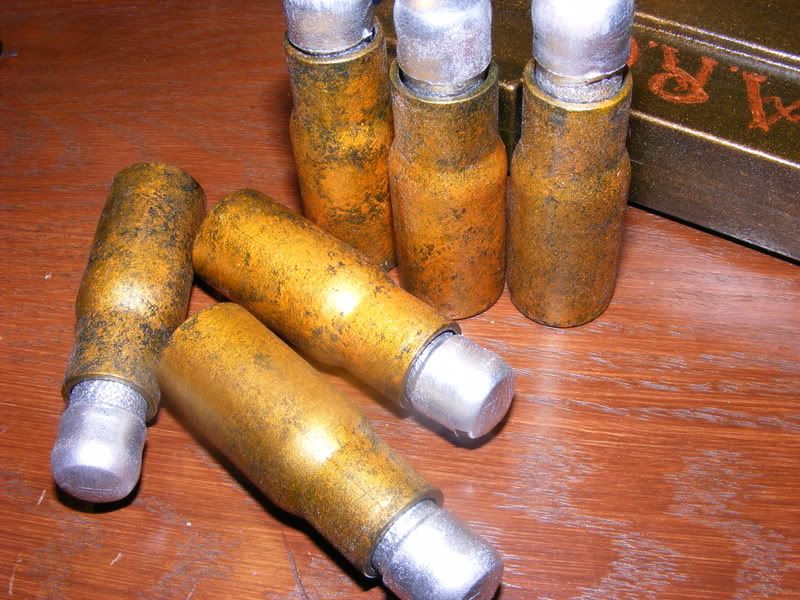 I hand painted it all with Citadel (aka warhammer) paints. It took probably eight or nine hours in total. This was over the course of a week. It's not modded, and still gets RFR ranges (i.e. terrible). I'm pretty happy with it though. I set out to create a steampunk nerf gun and it didn't turn out to be a pile of shit. I'd really love to hear everybody's comments. Also, it's up on
eBay
. *wink*
I forgot to mention, it's called the L.A.R. 6 for lever action rifle 6. As you can see it's painted on the mag along with "pax in terra" latin for peace on earth.
Edited by serpent sniper, 17 July 2008 - 07:52 PM.