I am modding a recon for my cousin, using ofallthenerf's method.
I did the brass in the bolt and all. This worked fine, but now the bolt will not go in far enough to even meet the lip of the part where the dart tooth is.
Here is the problem with the bolt not meeting the lip, this is taken down the barrel.
Here are the internals, minusthe catch plate, and trigger.
It seems to me that it is too short, but I didn't lose much material in the bolt making.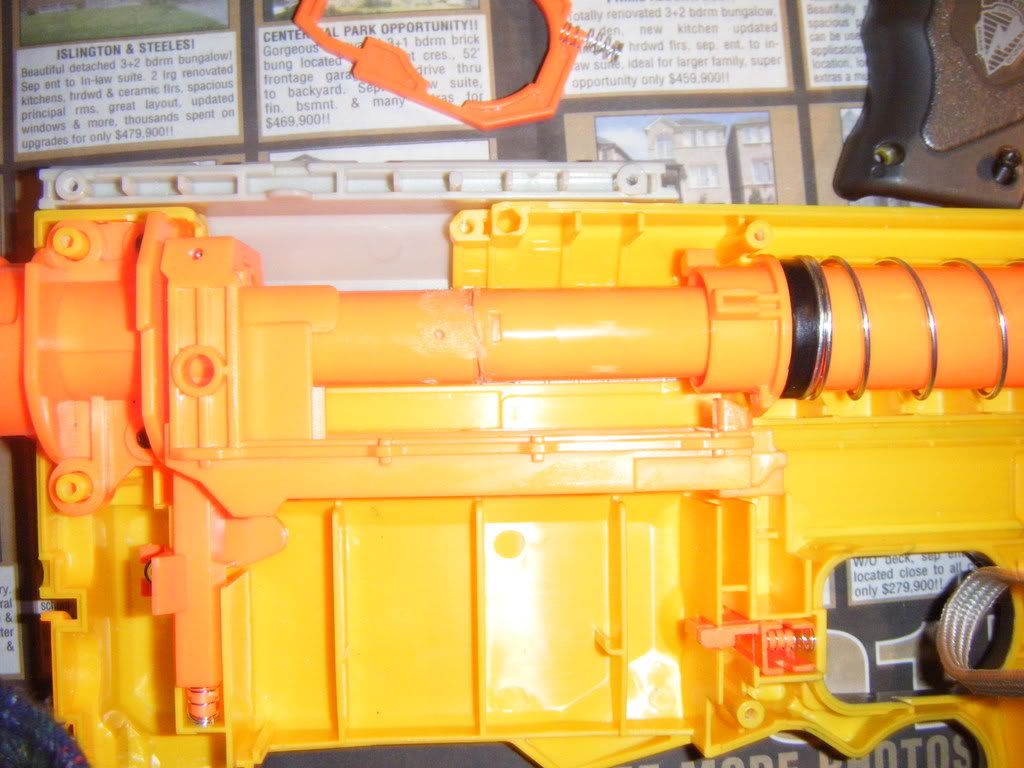 Any help would be greatly appreciated.
Edited by mystefansdontflystraight, 16 July 2008 - 10:45 AM.