Yet another gun that straps onto your wrist. You won't be opening it up unless you want to replace the spring which I don't have a replacement at the moment.
supplies
hacksaw
hot glue
screwdriver
Alright, here is your gun.
Here is how you fire it.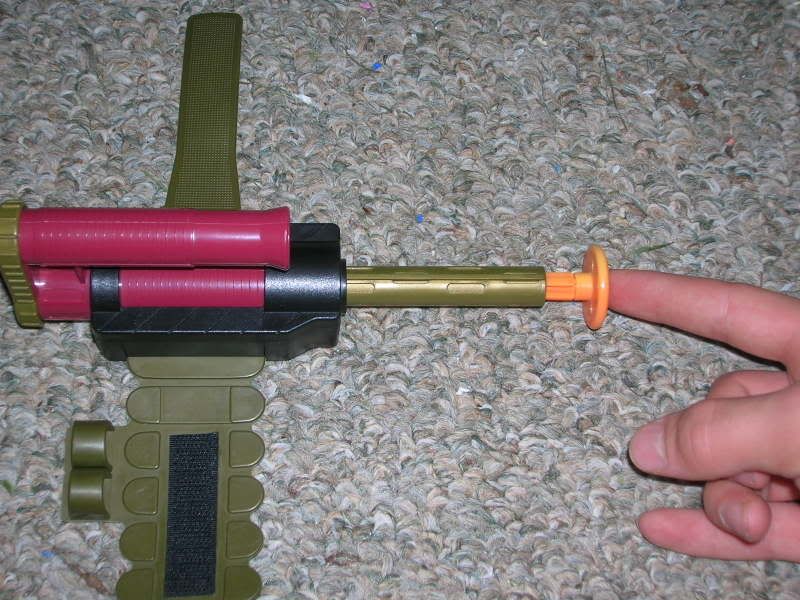 Now saw off the old stock barrel about a centimeter or so up from the bottom of the purple part and cut as close to the stock barrel as possible.
You will now see a little orange air restrictor inside of it.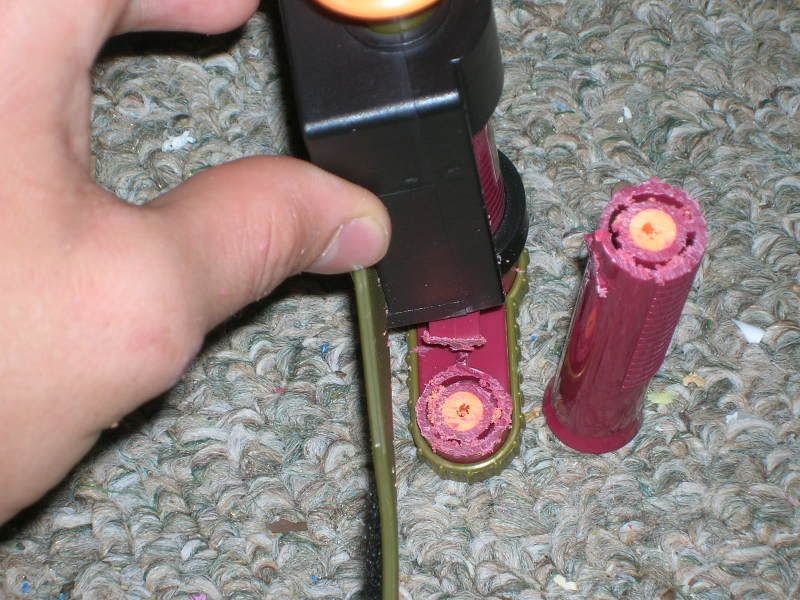 Get it out with a sturdy yet small screwdriver. I just stuck a Phillips screwdriver inside of it and pried it out.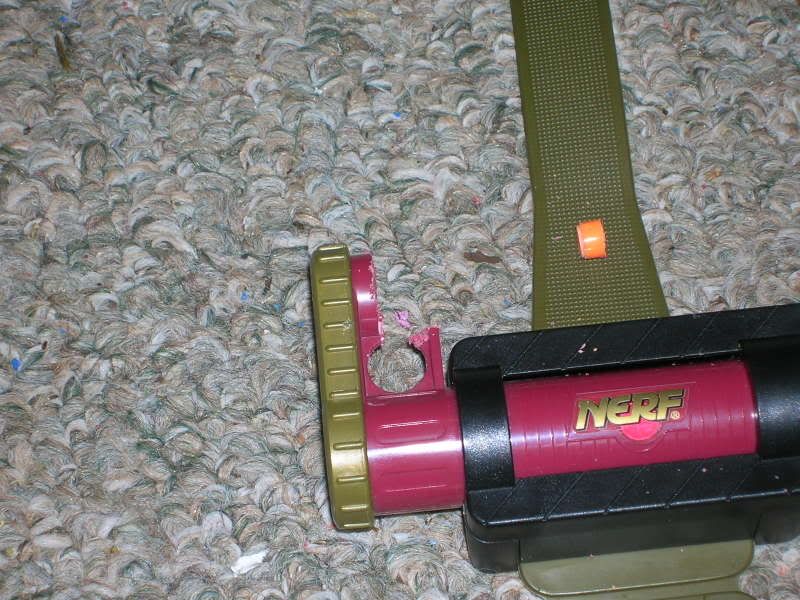 Now hot glue a piece of cpvc about as long as the old stock barrel onto the opening and in the end you have this.
34'
35'
38'
41'
42'
47'
50'
Total 287'
Average 41'
Edited by NerfCrazy, 17 July 2008 - 05:06 PM.