I'm going on a mini vacation for the next three days, so I finished another mod just in time. It's a Manta/AT2K hybrid, the Manta 2k.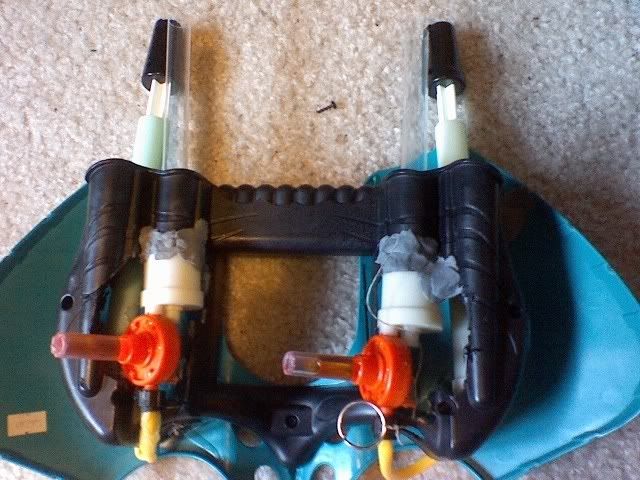 Yep, it's basically what it sounds like. A Manta Ray shell with 2 2k's, one on each side. The 2k's have basic mods done to them: 6 in PETG barrel, plugged pump. I didn't remove the goo gauge, because I didn't feel the need to. It doesn't get in the way when holding or firing the gun. To fire, there are two key rings with heavy duty fishing wire/string on the AT2k firing spring. The firing spring has had hot glue all around it, so it's like a BIC pen mod. Both 2k's normal ranges. The barrel on the left is perfectly straight and is the main one I fire out of since I can easily see down it, since I hold the gun with my right hand. The barrel on the right is a bit crooked, but it's more of a last resort weapon. This gun's great, it has the power of (2) AT2k's with the ability to block shot's like a Manta Ray. A great all around weapon.
Basic NF, 1st Gen. PPK'd, has 3 1/2 inches of 17/32 brass nested in 1 inch of 9/16. Two ammo holders in the handle, ace# 49 spring, two o-rings. Get's around 50-60ft. I don't know how you guys get 70-80ft.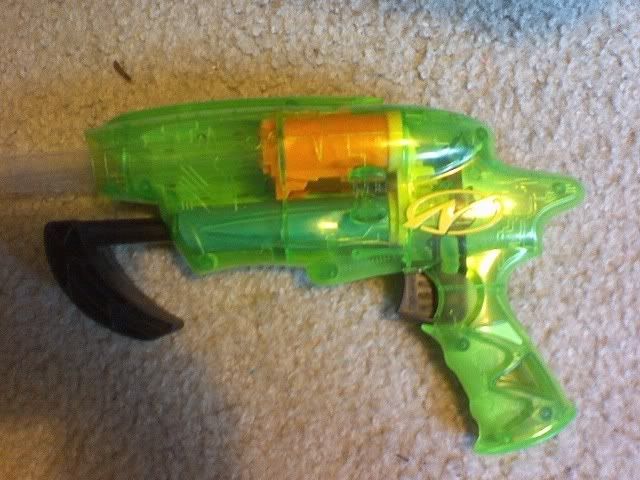 Splifire I got from Badger, I remodded it and gave it (2) PETG barrels. No ranges at the moment, haven't got around to checking. I'd say at least 50-60, definently more than the NF.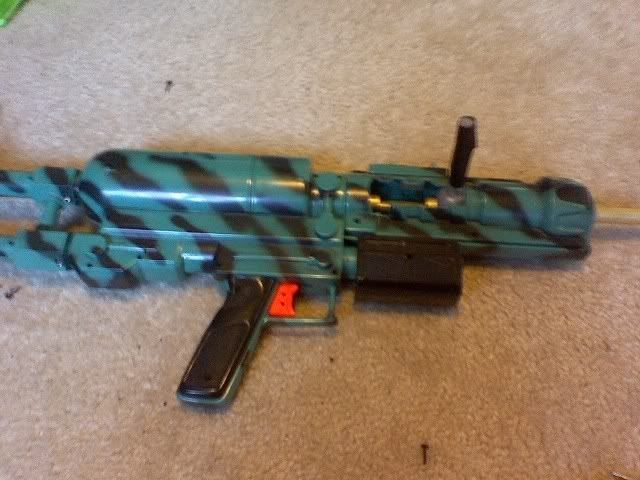 The Blue Tiger
Ok, normally I'd just post this in the mod/paintjob thread but these aren't mod's you see everyday so I thought I'd show them off a bit.
Edited by ChiliPepperFender, 13 July 2008 - 10:24 PM.