Ok the auto grip.
Fun little gun you strap onto your wrist. I wanted it to be more fun so I came up with this mod.
Supplies
Hacksaw or other pipe cutting device
hot glue gun with the necessary hot glue
etape
Ok open up the gun. Quite easy to understand how it works. You have a small square with a square hole in the middle. Then there is a piece that has a little triangle on it and a rectangle triangle on the opposite side. That piece goes with the rectangle triangle going down, and it faces down. Then you have a rectangle shape up farther on the piece the goes down and presses on the catch spring. Then there is the trigger, simple enough goes next to the post like piece that has the rectangle triangle, triangle, and the rectangle on it.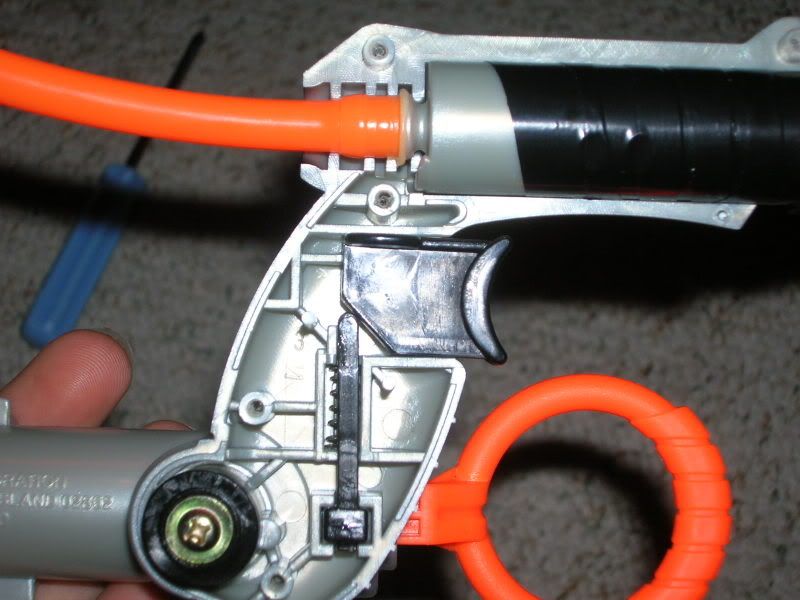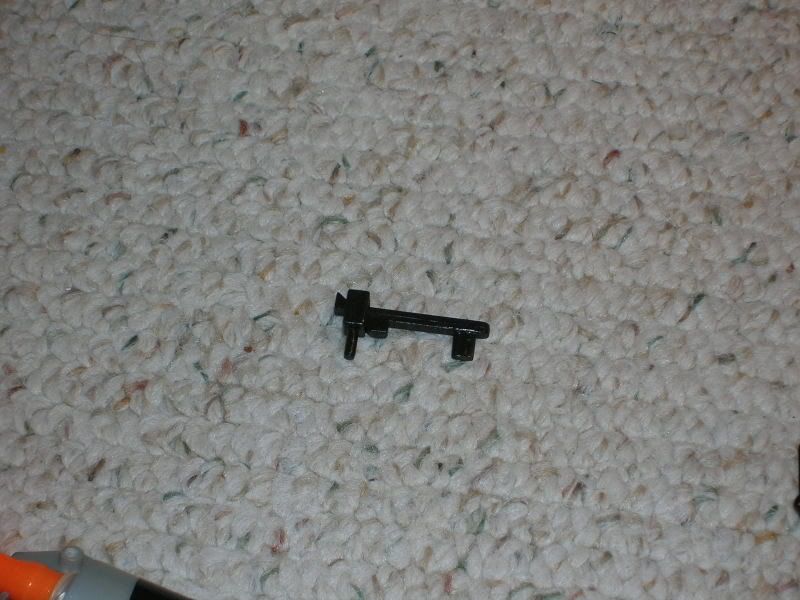 Now take the barrel and wrap etape around the holes like so. In this picture you can see the pieces I was talking about earlier.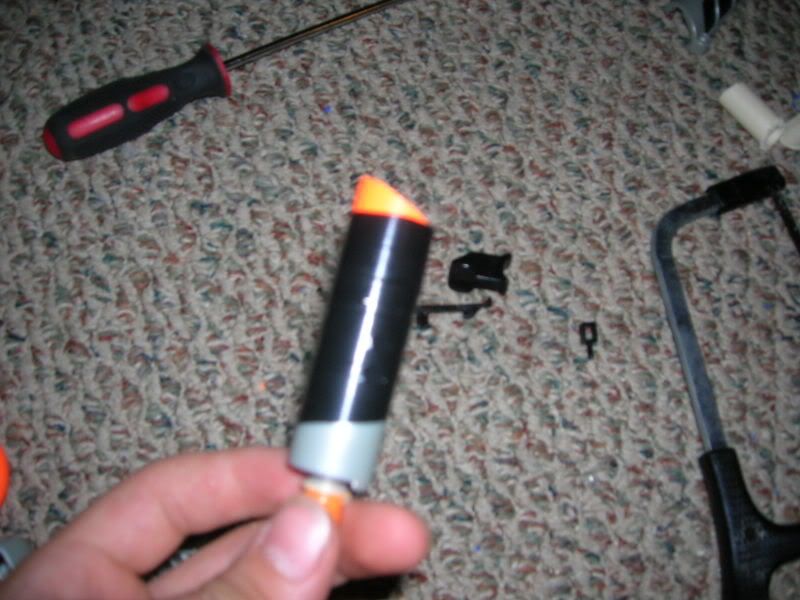 Now cut a piee of cpvc a little bit longer than the stock barrel. I have mine cut at an angle just to have it a bit like the stock barrel. Then wrap some etape around the new barrel so it will fit snug.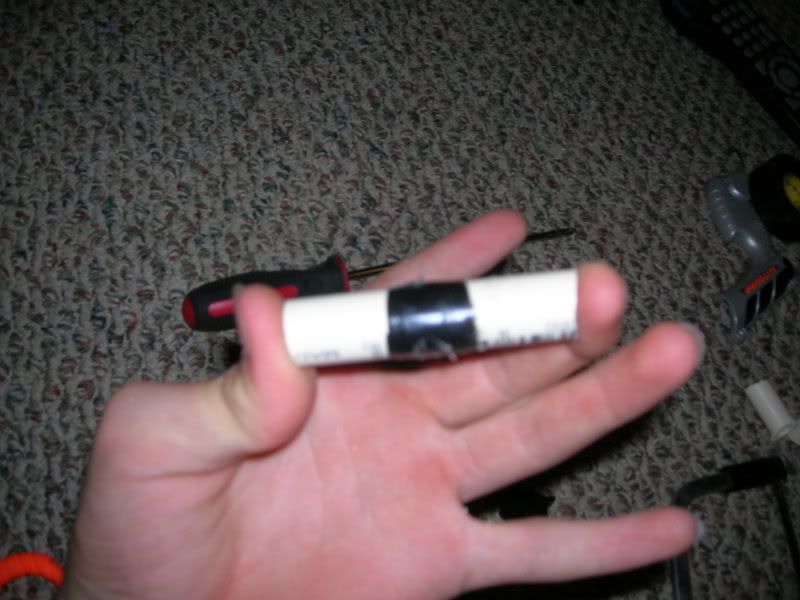 Now put it in the old barrel and add some hot glue. This is why you want it a little bit longer than the stock barrel. I had mine quite a bit longer than the stock barrel.
My best ranges were 63' with a streamline that had the end filled with hot glue.
54'
44'
50'
52'
63'
Total 263'
Average 52'
Part 2 coming soon. That is one major project.
Edited by NerfCrazy, 05 July 2008 - 10:56 PM.