Supplies
Hacksaw
hot glue
Yeah this is a write up for the hidden shot and it is really easy.
Very complicated inside and has very tiny parts so I advise not to open it up, you don't need to anyways.
If you do open it up here is a pic.
Then take your hacksaw and cut it like you would a sspb so you have this little orange ring (about .5 cm away from the bottom of the barrel). Pull it out.
Next cut about 2.5-3" of cpvc and glue it on.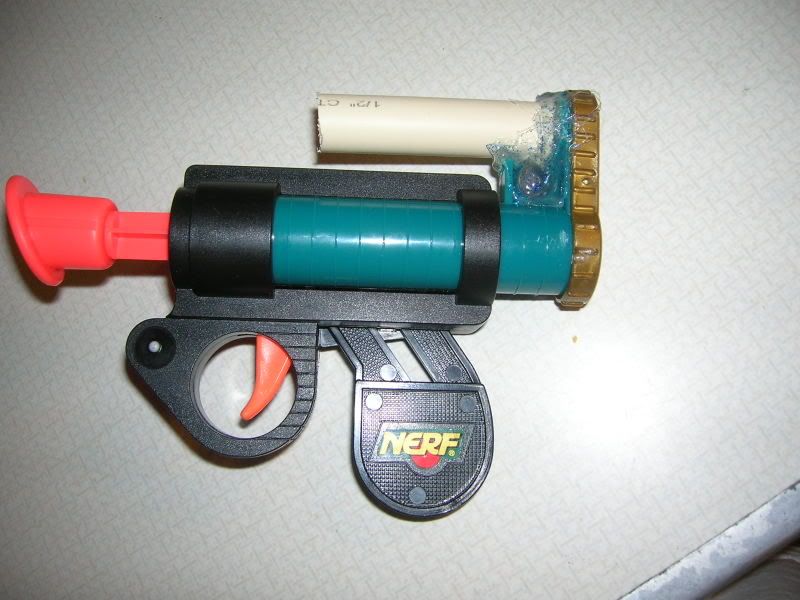 Ranges
My highest was about 34' here I used a cdtd.
My lowest was 7' that was because of a really bad stefan.
Most of the stefans landed around 20-30'.