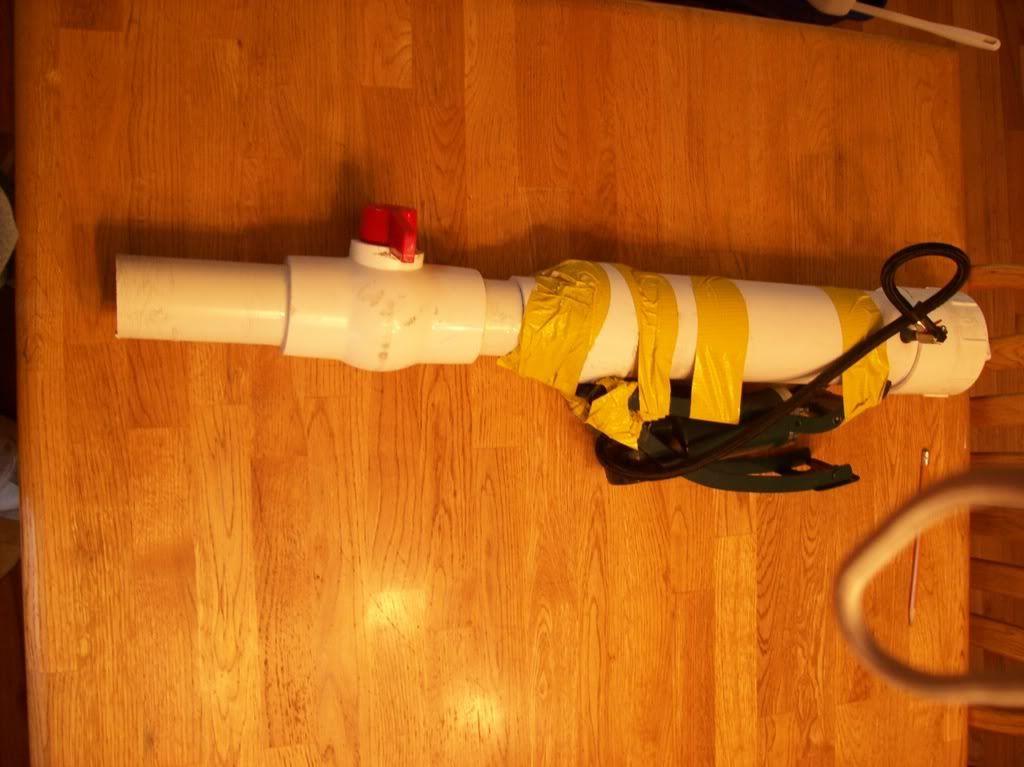 The gun
The shell is basicly a model magic shell as shown and the top half of a bottle in the barrel behind the shell to catch the air better and funnel the air into the middle of the shell to make it fly straighter.
This is a very effective cannon and I have made a duct tape sling to carry the cannon easier
As is seen the cannon is primed via a tire stem and ranges are nitefinder ranges flat at 60 psi. This can knock down an unstable fort and leaves bruises.