After your
Double
Shot (DS) has exploded, you'll pretty much be starting with this: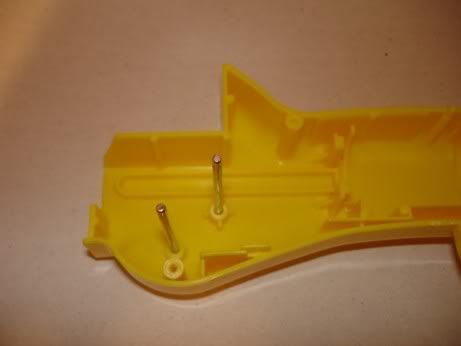 There are two black catch pieces; the one on the left goes on first, and the one on the right goes on second.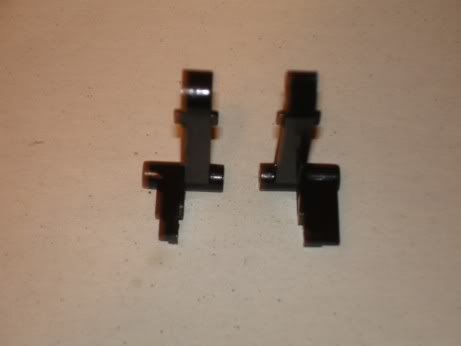 There are also two catch springs, and it does matter which goes on which.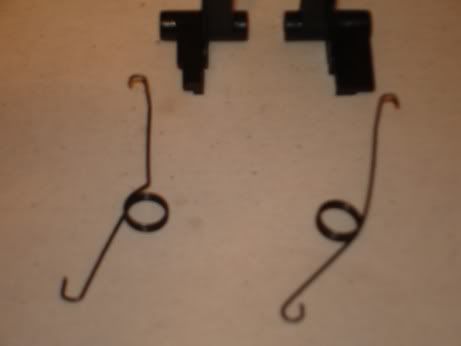 Put the left spring on the left catch piece like so. One end of the spring (the top in the previous picture) hooks around the catch.
Now put the catch and spring into the DS; the majority of the spring should be lower than the catch.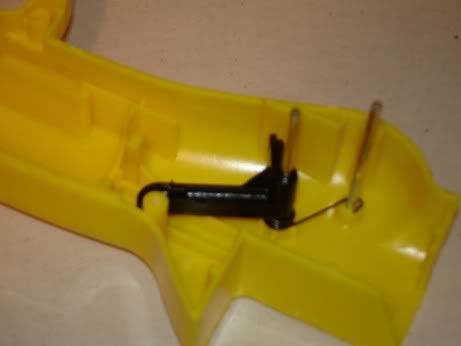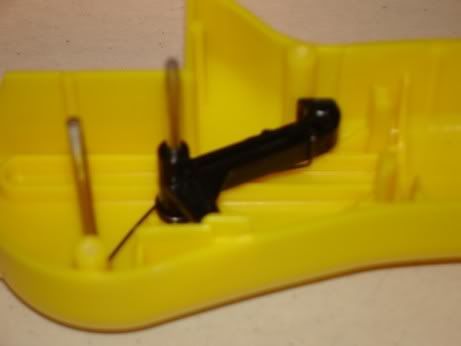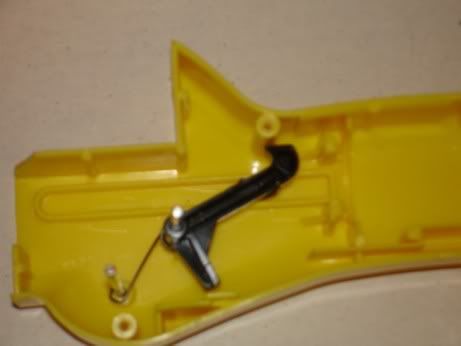 Now put the second spring on the second catch.
And install it. Note that the majority of the spring is higher than the catch. I also put the trigger in. Note that there is a compression spring that goes in a slot "beneath" the tigger.
Now the plungers go in. Make sure the notches of the plunger rod face towards the catches.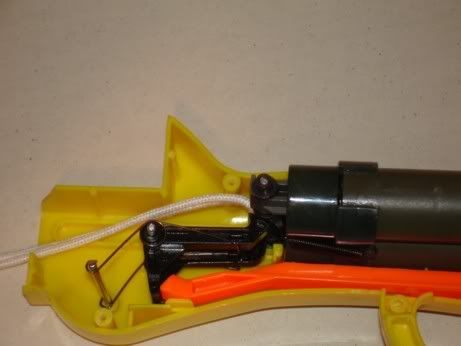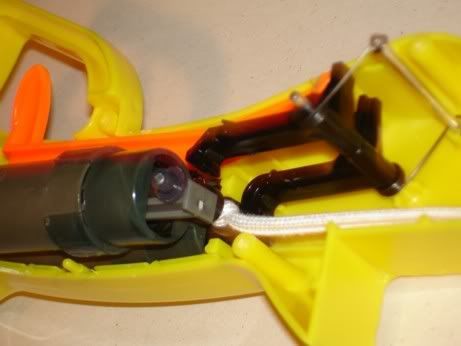 The fianl step is to arrange the string. I am unbsure of this part, because my Ds has been modified and no longer cocks like it usually does. However, I think this is how it went.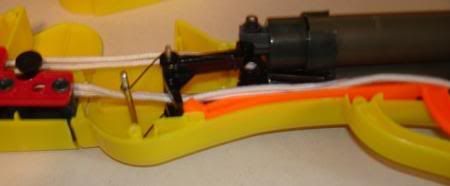 Also, while I have "everyone's" attention, I might as well post this:
I chopped off the stock and everything in front of the plunger chambers, then epoxied CPVC directly to the plunger chambers. The range is about 40 feet, it's not much bigger than a NF, and you get two
shot
s. Unfortunately, the plunger chambers are angled upwards and, therefore, so are the barrels. It's a little awkward to hold and aim for that reason.
Edited by jwasko, 09 January 2010 - 12:34 AM.